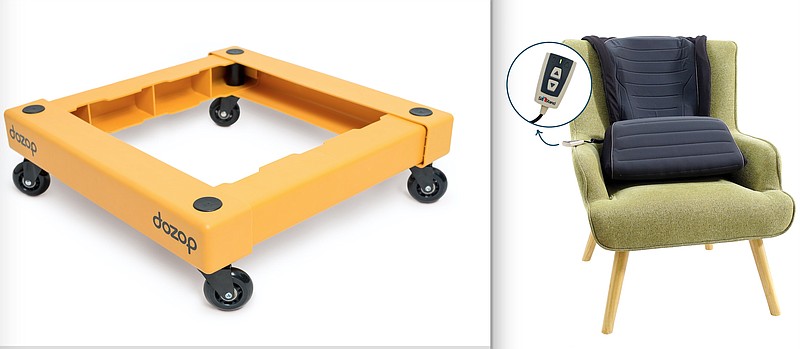 The Dozop and SitnStand
SitnStand
What's to love: Sometimes folks just need a little help getting from a sitting to a standing position. It might be from a recent injury, sore muscles or age. The SitnStand is a battery-powered lift assistant that can be used indoors or out on any variety of chairs or couches.
What does it do: The SitnStand comes with a carrying case and weighs 6.6 pounds which makes it easy to use when traveling. It has an attached hand-held control to operate the silent motor which smoothly assists the user to a standing position by inflating a cushion until they can easily stand. The cover is removable and washable. The SitnStand sells for $450. The device may be found here: https://amzn.to/3i4qr48.
The Dozop
What's to love: a lightweight and compact dolly that is easy to use and easy to store away. Great for apartment dwellers or those without a lot of storage space.
What does it do: The dolly can be assembled quickly without tools and can handle up to a 200-pound load. Use inside or out and to move things like large potted plants, boxes or furniture. When done disassemble. Parts are stored inside the self-contained design which weighs under five pounds. List price is $49.95. Visit dozop.com for more information.
Sponsor Content