DAYTONA BEACH, Fla. -- Aric Almirola won the first Daytona 500 qualifying race Thursday night to put a Ford from flagship Stewart-Haas Racing in the second row of NASCAR's season-opening spectacular.
Almirola held off a charge from Joey Logano, who pulled alongside Almirola on the final lap of the first 150-mile race at Daytona International Speedway. Christopher Bell waffled briefly on which driver he wanted to push and first seemed to choose Logano before dipping down behind Almirola.
It gave Almirola the shove he needed for his first victory in a qualifying race at Daytona. He led 52 of the 60 laps.
"Things are going right for Tampa Bay," Almirola said about his first career Speedweeks victory the same week his hometown Tampa Bay Buccaneers won the Super Bowl. "This thing was a hot rod. Our race car is so fast."
Hendrick Motorsports with Alex Bowman and William Byron put a pair of Chevrolets on the front row Wednesday night for Sunday's season-opening race. Almirola will be on the second row with the winner of the second Duel, which was in a hold because of rain.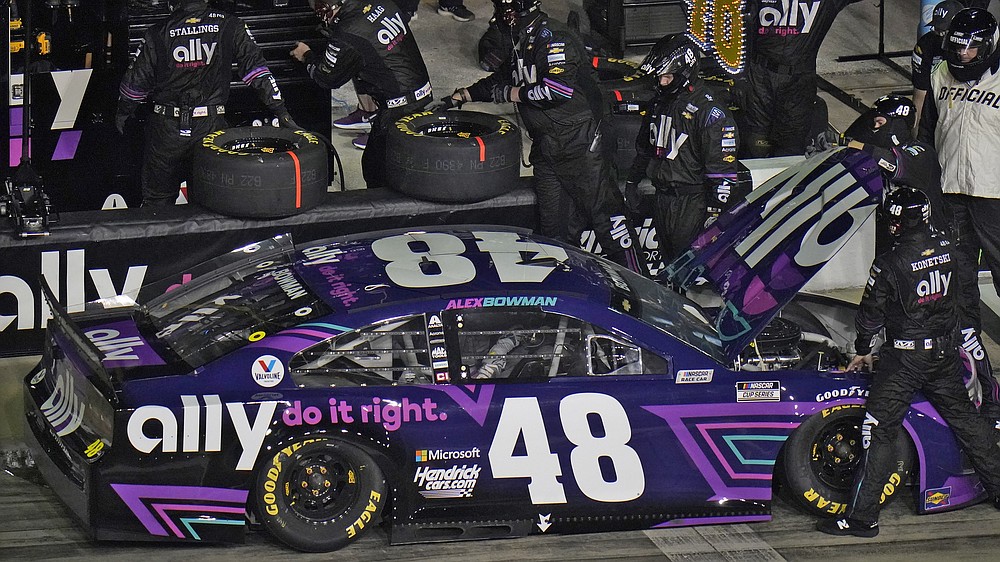 Alex Bowman's crew looks under the hood of his car during the first NASCAR Daytona 500 dual qualifying auto race Thursday, Feb. 11, 2021, at the Daytona International Speedway in Daytona Beach, Fla. (AP Photo/Chris O'Meara)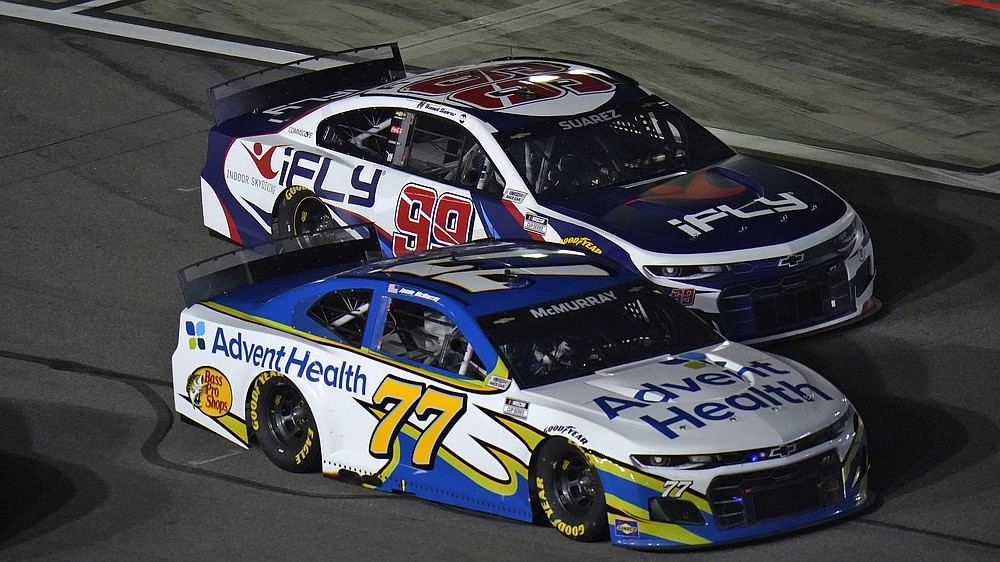 Jamie McMurray (77) beats Daniel Suarez (99) off pit road during the first NASCAR Daytona 500 dual qualifying auto race Thursday, Feb. 11, 2021, at the Daytona International Speedway in Daytona Beach, Fla. (AP Photo/Chris O'Meara)