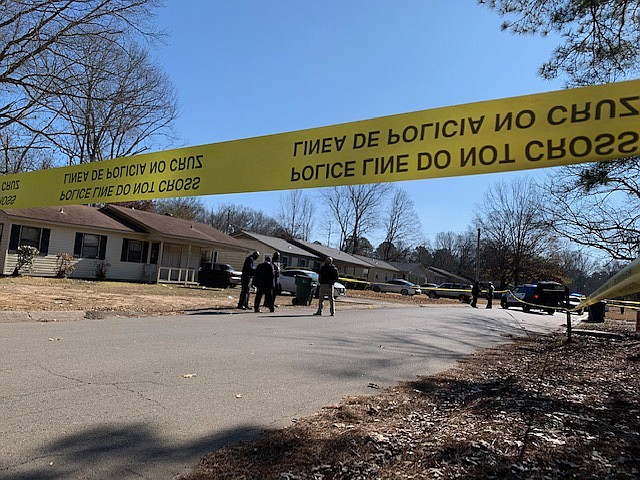 Investigators respond to the scene of a homicide Tuesday, Jan. 12, 2021 at 9701 Stardust Trail in Little Rock.
Little Rock police are investigating a homicide late Tuesday morning, according to spokesman Officer Eric Barnes.
Police responded to multiple calls to the 9700 block of Stardust Trail including one about a man lying in the yard of 9701 Stardust Trail, Barnes said.
Officers arriving on the scene found the man dead in the front yard, according to Barnes.
Police are still investigating this incident and are searching for possible suspects, Barnes said.
Sponsor Content