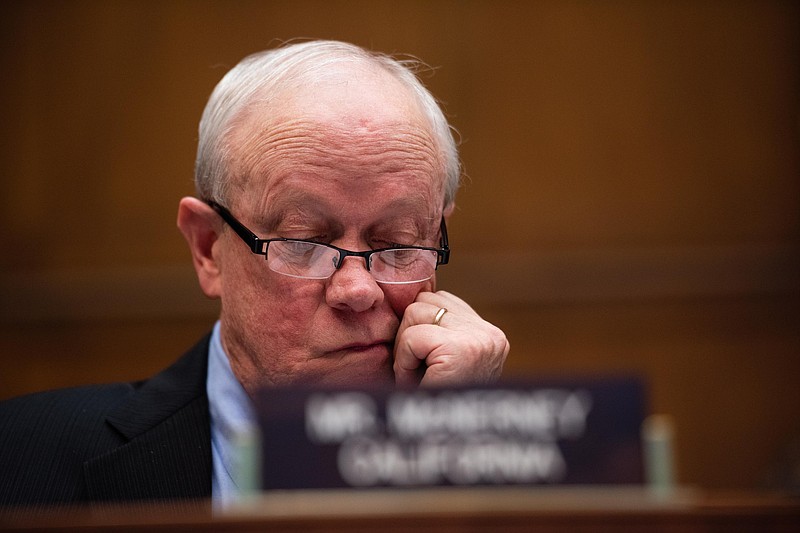 Rep. Jerry McNerney, D-Calif., is seen during a Jan. 8 hearing. MUST CREDIT: Washington Post photo by Sarah L. Voisin
WASHINGTON -- Democratic lawmakers are asking the country's top telecom carriers to provide more information about Americans who are falling behind on their internet bills, setting the stage for Congress to consider billions of dollars in new broadband stimulus aid as part of the next coronavirus relief package.
With the pandemic still forcing many Americans out of their offices and schools -- and into online work spaces and classrooms -- Reps. Frank Pallone Jr. of New Jersey, Jerry McNerney of California and Mike Doyle of Pennsylvania said that AT&T, Comcast, Verizon and other carriers need to be more forthcoming about their customers' financial situations and the steps they are taking to ensure people do not lose access to the web.
The lawmakers' interest stems from scattered reports over the past few months that their constituents have been disconnected -- along with growing fears that internet providers may seek to raise prices or put new caps on home web usage. The Federal Communications Commission earlier worked out a voluntary arrangement with the country's telecom giants to help people stay online during the pandemic even if they cannot pay their bills on time.
But that agreement expired over the summer, and Democrats say it remains unclear how well it actually worked in practice since the Trump administration did not collect any data on its implementation.
Congressional lawmakers since then have approved $7 billion in new federal broadband aid, much of which it has set aside as part of an emergency rebate program that will provide discounts to low-income Americans. But the program may not be ready until February at the earliest, leading Democrats to demand answers now from broadband providers so they can gauge if they need to act quickly to deliver another round of relief.
"We hear reports from the district that people are losing their internet service, kids are lacking education as a result, businesses are suffering," McNerney said in an interview. "The companies made a pledge. We know it expired, but we don't see [if] that pledge has been honored -- we don't know."
Sponsor Content