Like many members of Alpha Kappa Alpha Sorority Inc., Mattie Collins said she wore pink and pearls in commemoration of their sorority sister's place in American history.
Kamala Harris, was sworn in Wednesday as the 49th vice president of the United States, just moments before Joe Biden took his oath as the 46th president. Harris is the first woman, first Black person and first person of South Asian descent to occupy the second-highest office in the land.
"First of all, let's talk about an awesome human being, and awesome woman," said Collins, a 52-year member of Alpha Kappa Alpha and president of the nonprofit Ivy Center for Education in Pine Bluff who watched the inauguration at home. "She's a Black woman and we are proud of that. She has broken the ceiling, but like she said, she would not be the last."
Collins said she heard Harris speak once at a sorority conference in New Orleans and described her as a woman with a warm spirit whose intelligence "is off the chain."
"I just thought, whomever she is, she's very friendly and kind," Collins said. "I love kids, but when you show kindness to adults or kids, that makes me feel very good."
Patricia Berry, the Ivy Center's executive director and fellow sorority member, followed the inauguration and texted family members who are sorority sisters. Berry said she took in "every detail" of the day's events.
"It meant a realization that Black women or any woman at all can reach the highest position of leadership in our country," she said. "It meant a reckoning that we can do that, and that it will inspire other young ladies to keep going and work hard and realizing if you work hard and reach your goals, you can put yourself in position to go as high as you can and you'll be able to do it."
Harris joined Alpha Kappa Alpha while attending Washington, D.C.'s Howard University, where the sorority was founded in 1908. She graduated from the historically Black institution in 1986.
With her return to Washington as vice president, Inauguration Wednesday ranked "really high" in Alpha Kappa Alpha history, sorority sister Marguerite Flannigan of Pine Bluff said.
"This is a day not just for AKA, but for all women, women of color and of all ethnicities," Flannigan said. "This is a day we saw in America that a woman is in the second-highest office in the United States. When we saw President [Barack] Obama being inaugurated, that was a big day. Now as an African-American woman and just as a woman, that's up there really high."
Sorority members wear pearls in honor of the founders and incorporators of the sorority. Flannigan said she wore her pearls at work thinking about what Harris' swearing-in meant for "little brown girls," adding that it meant they can achieve anything.
"Being a graduate of Dollarway and a citizen of Pine Bluff and being here all my life, that inspired us," Flannigan said.
A presidential inauguration would typically draw a large crowd in front of a television at the University of Arkansas at Pine Bluff's L.A. Davis Sr. Student Union, but pandemic precautions kept the student center room locked and number of students walking from building to building sparse on a quiet, cloudy Wednesday morning. UAPB, like Harris' Howard University, is a historically Black institution.
"Due to covid, everyone has been encouraged to watch in private, in their dorm rooms, at home, on a computer or on their smartphones," said Courtney Jackson, the student union building manager. "Everything's at the touch of a button."
No one answered the door at the Alpha Kappa Alpha house on campus when a reporter knocked just before Harris took her oath.
Despite the notable day in sorority history, Collins rued the health pandemic in which Harris' and Biden's inauguration and related events unfolded.
"I'm hoping she [Harris] and Joe Biden will work together, and it looks like they're going to get our country back to normalcy," Collins said of the former rivals in the race for the Democratic nomination. "The coronavirus has taken over 400,000 lives. That's enough to make me cry. I can't believe we live in a country where this was allowed to happen. People have lost friends, family members, and some have lost their parents. This is awful. This is terrible. I'm hoping they will work together to bring an end to this."
Berry said she looks forward to Harris promoting "service to all mankind," a motto in Alpha Kappa Alpha.
"I'm looking for her to have an impact especially in the areas of education, economic issues and human rights and global issues," Berry said. "Those are the areas I'm interested in."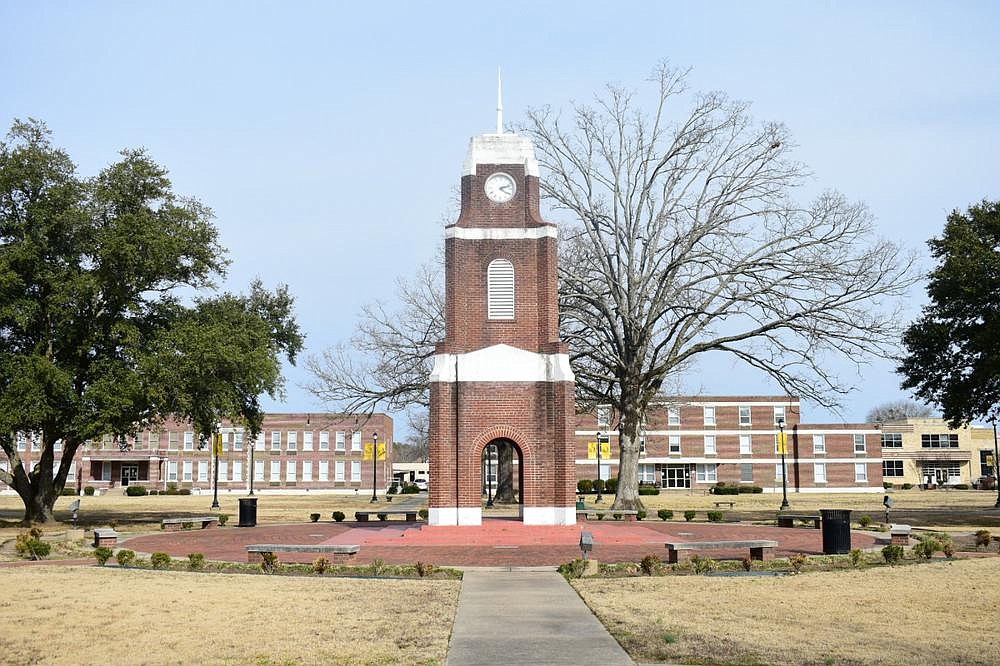 Students on the University of Arkansas at Pine Bluff campus were encouraged to watch the inauguration in private instead of in congregate settings. (Pine Bluff Commercial/I.C. Murrell)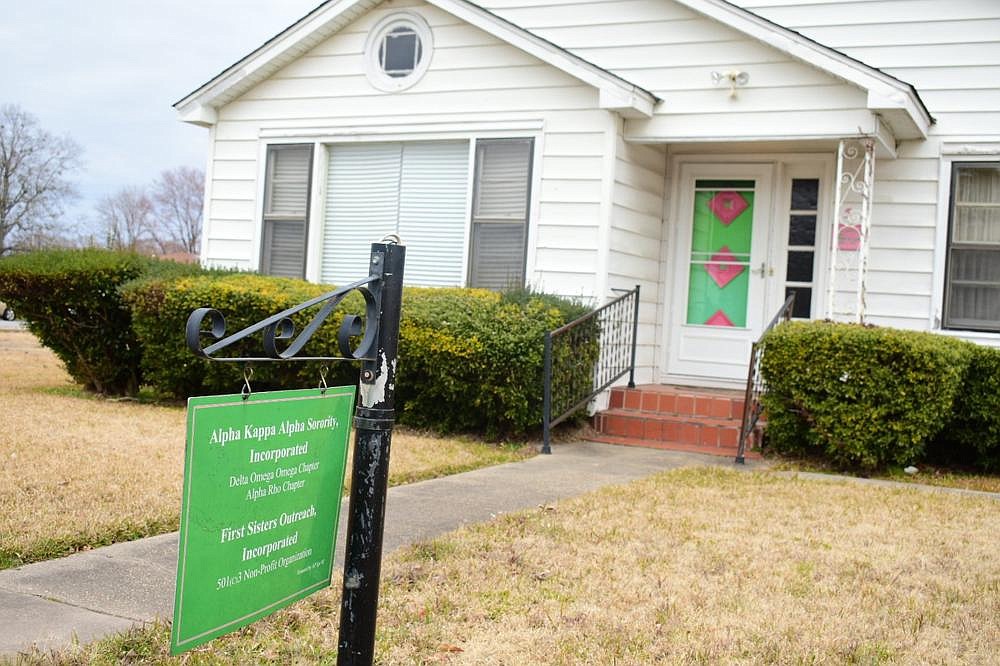 The Alpha Kappa Alpha house is shown at the University of Arkansas at Pine Bluff. Sorority member Kamala Harris, who attended Howard University, was sworn in Wednesday as the U.S.' 49th vice president. (Pine Bluff Commercial/I.C. Murrell)