On Saturday morning, February 6, I will be presenting a powerpoint gardening lecture via zoom. This is a free service for subscribers of the Arkansas Democrat-Gazette. I will be talking about what you can be doing in the garden in February and will also be able to answer questions. We will get started at 10:30 a.m.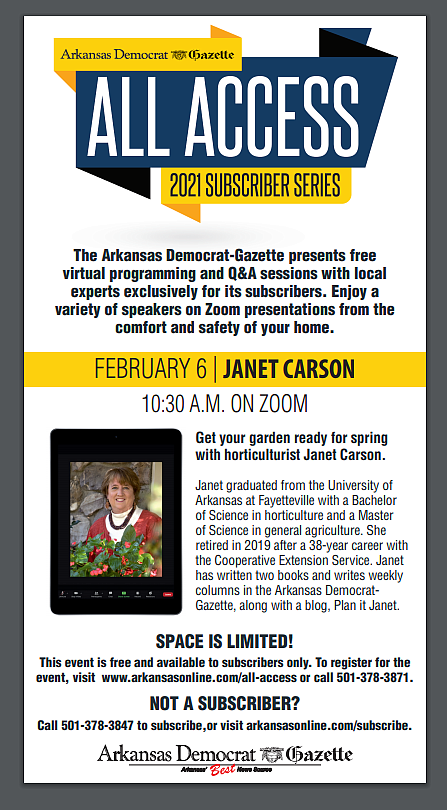 To participate, you need to register on-line at www.arkansasonline.com/all-access or call 501-378-3871. I believe they are planning to record the session so if you can't make it live, you should still be able to have access to it later.

Once you register, you will receive an email with more information.

You can ask your questions via chat during the zoom session, or ask them on-line when you are registering. This should be a fun way to start off our gardening season! I hope you will join me if you are a subscriber!