BILLINGS, Mont. -- Approvals for companies to drill for oil and gas on U.S. public lands are on pace this year to reach their highest level since George W. Bush was president, underscoring President Joe Biden's reluctance to more forcefully curb petroleum production in the face of industry and Republican resistance.
The Interior Department approved about 2,500 permits to drill on public and tribal lands in the first six months of the year, according to an Associated Press analysis of government data. That includes more than 2,100 drilling approvals since Biden took office Jan. 20.
New Mexico and Wyoming had the largest number of approvals. Montana, Colorado and Utah also had hundreds each.
Biden campaigned last year on a pledge to end new drilling on federal lands to rein in climate-changing emissions. His pick to oversee those lands, Interior Secretary Deb Haaland, was an adamant opponent of drilling on federal lands while in Congress and a co-sponsor of the liberal Green New Deal.
But the steps taken by the administration to date on fossil fuels are more modest, including a temporary suspension on new oil and gas leases on federal lands that a judge blocked last month, blocked petroleum sales in the Arctic National Wildlife Refuge and cancellation of the Keystone XL oil pipeline from Canada.
Because vast fossil fuel reserves already are under lease, those actions did nothing to slow drilling on public lands and waters that account for about a quarter of U.S. oil production.
Further complicating Biden's climate agenda is a recent rise in gasoline prices to $3 a gallon or more in many parts of the country. Any attempt to limit petroleum production could push gasoline prices even higher and risk souring economic recovery from the pandemic.
"He's walking the tightrope," said energy industry analyst Parker Fawcett with S&P Global Platts, noting that Keystone and Arctic National Wildlife Refuge came without huge political costs because they were aimed at future projects.
FILE - In this April 24, 2015, file photo, pumpjacks work in a field near Lovington, N.M. The Biden administration has approved thousands of drilling permits since taking office despite a campaign pledge to end fracking on federal land. (AP Photo/Charlie Riedel, File)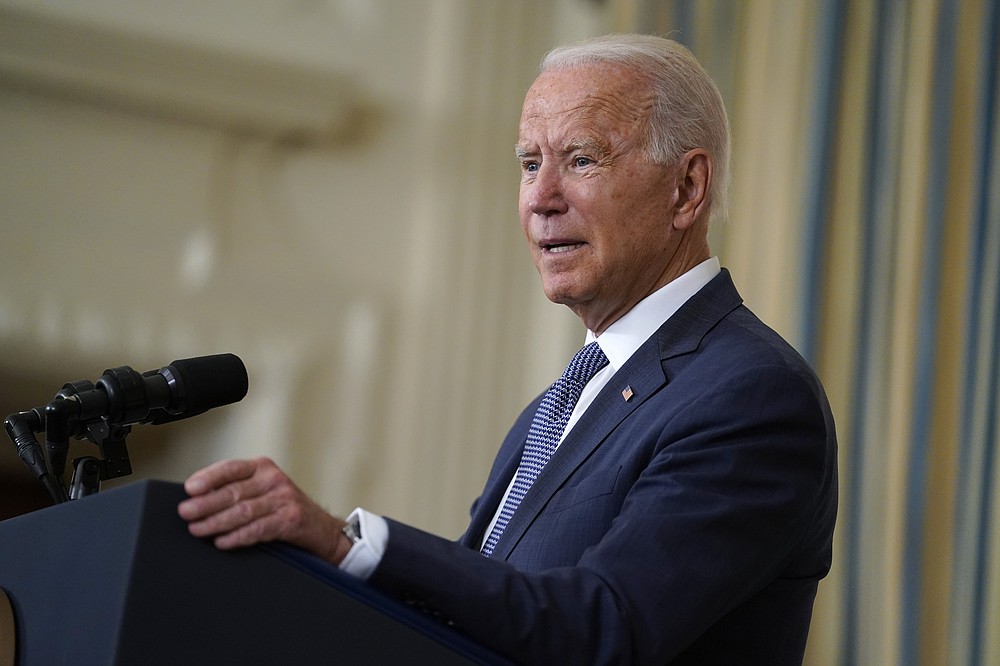 FILE - In this July 9, 2021, file photo, President Joe Biden is seen speaking in the State Dining Room of the White House in Washington. Approvals for permits to drill for oil and gas on federal lands dipped sharply when the Democrat first took office but have since rebounded. (AP Photo/Evan Vucci, File)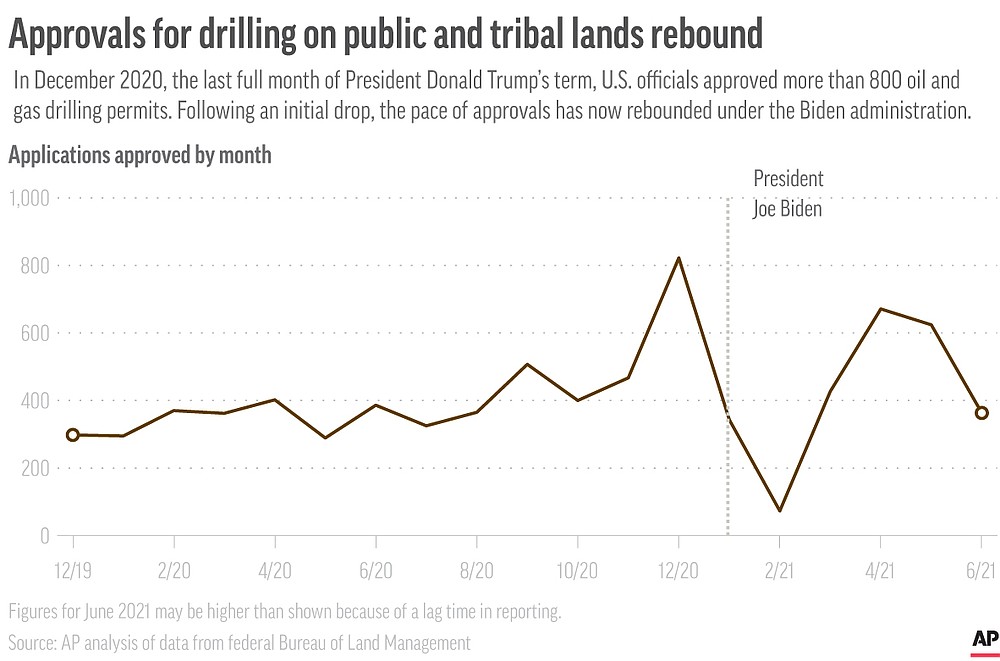 Chart shows approvals for companies to drill for oil and gas on U.S. public and tribal lands.