BOSTON -- Danny Ainge, who helped bring two NBA titles to Boston as a player and another as the team's basketball boss, stepped down from the Celtics front office just hours after they were eliminated from the postseason, and Coach Brad Stevens is giving up his job on the bench to replace him.
Stevens will lead the search for his successor, the Celtics said in a news conference Wednesday. He leaves as the fourth-winningest coach in franchise history, but one who failed to hang a championship banner from the rafters.
"Hiring a new coach will give us a great opportunity to hire somebody that will be ... a new, fresh voice with a new, fresh perspective," Stevens said. "They don't have to fill Doc Rivers' shoes, like I did. And they don't have to fill Danny Ainge's shoes, like I do. They just have to figure out a way to be better than the last guy."
Stevens, who left Butler in 2013 after leading the Bulldogs to back-to-back trips to the NCAA championship game, ends his only NBA coaching job with a 354-282 record that included three trips to the conference finals in the previous four years.
This year's team flirted with a top-four seed in the East before losing 10 of its last 15 games and falling into the play-in round. The moves came about 12 hours after the Celtics lost to the Brooklyn Nets in Game 5 of their first-round playoff series.
Ainge, 62, won championships with the Celtics as a player in 1984 and 1986, and took over as the president of basketball operations in 2003. He was voted the league's top executive in 2008, when Boston won its 17th championship -- an NBA record that has since been matched by the Los Angeles Lakers.
"Danny has meant so much to Celtics pride, the reinvigoration of the franchise," team owner Steve Pagliuca said. "The great news is we have continuity, with Brad, who has been side by side [with Ainge] the last eight years."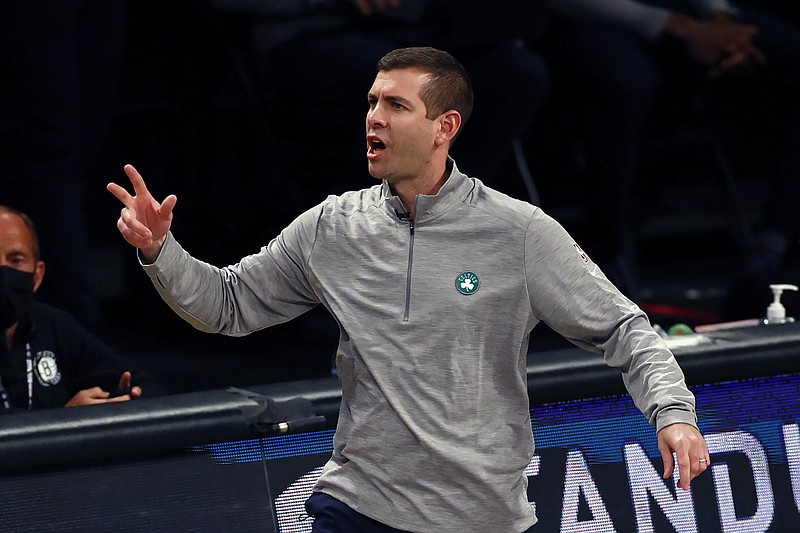 Boston Celtics head coach Brad Stevens directs his team against the Brooklyn Nets in the first half of Game 5 during an NBA basketball first-round playoff series, Tuesday, June 1, 2021, in New York. (AP Photo/Adam Hunger)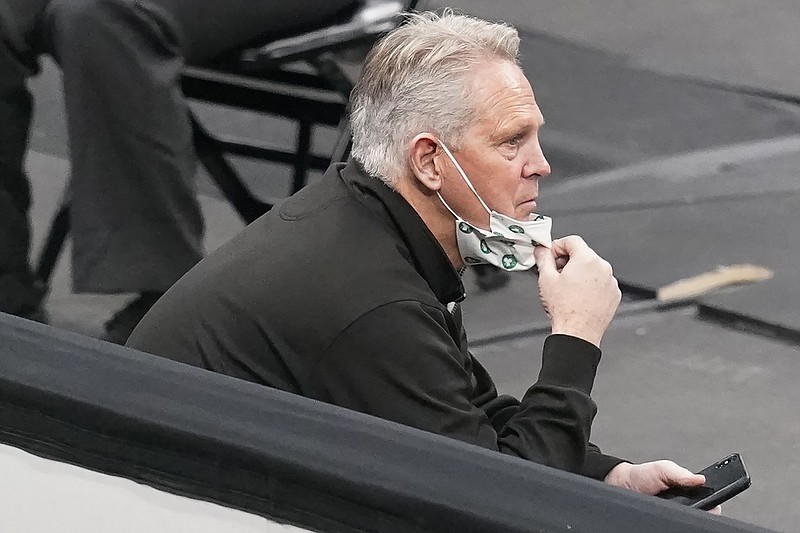 FILE - Danny Ainge, Boston Celtics president of basketball operations, watches from a sideline seat during the second half of an NBA basketball game against the Orlando Magic in Boston, in this Friday, Jan. 15, 2021, file photo. The Boston Celtics are beginning their offseason with a shakeup of the front office and coaching staff, with team president Danny Ainge stepping down and coach Brad Stevens moving into the front office, a person with direct knowledge of the moves said Wednesday, June 2, 2021. (AP Photo/Elise Amendola, File)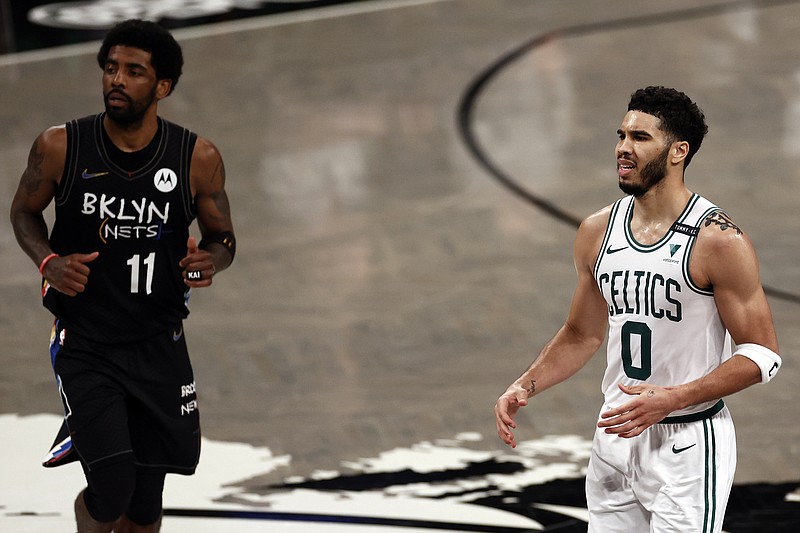 Boston Celtics forward Jayson Tatum (0) reacts in front of Brooklyn Nets guard Kyrie Irving in the second half of Game 5 during an NBA basketball first-round playoff series, Tuesday, June 1, 2021, in New York. (AP Photo/Adam Hunger)