For the second week in a row, I am on a trip! What fun. Last week was Texas visiting family and gardens, and this week is a girls trip to Tulsa. We have visited gardens and museums, eaten great food, and today lucked into their monthly flea market. It was a great way to spend a rainy morning--and of
course, we found some treasures.

The weather was hot on Thursday and Friday, but with low humidity and a brisk wind. Today we awoke to rain, but no wind! A rarity in Tulsa.

When we arrived on Thursday, we ate a great Mexican lunch, checked into our hotel, drove around, had a swim, and went to the art district for our first evening. We had a fabulous dinner at the new French Hen restaurant (new location since the last time we had eaten there).

On Friday, we hit the ground running with a great breakfast at the Neighborhood Jam,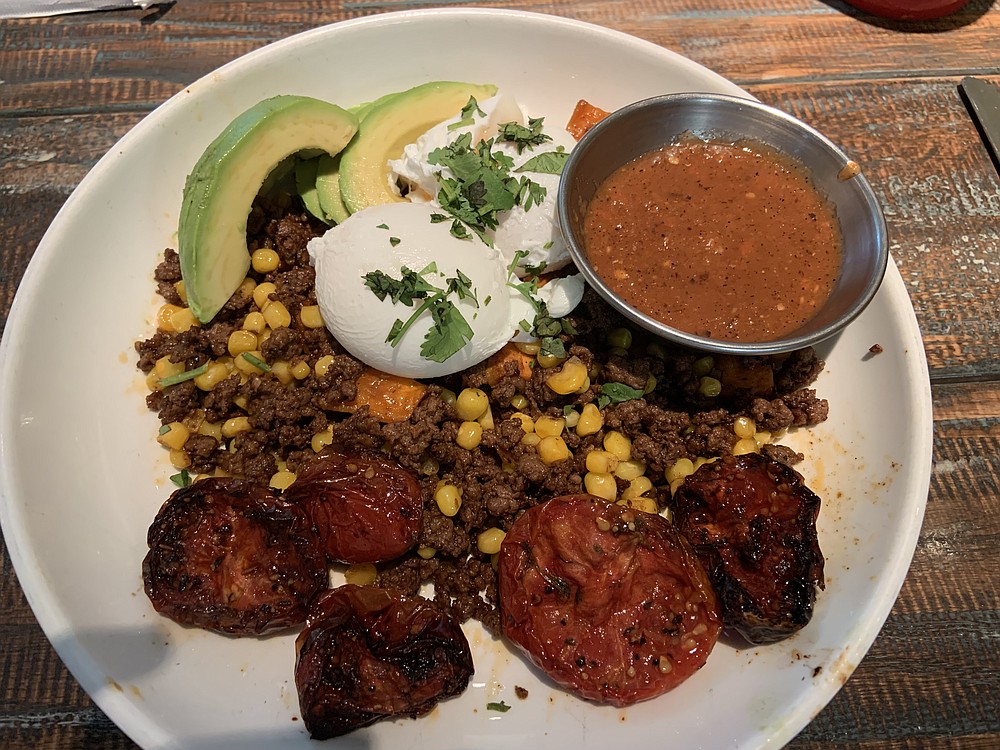 then on to the Tulsa Botanical Garden as it opened.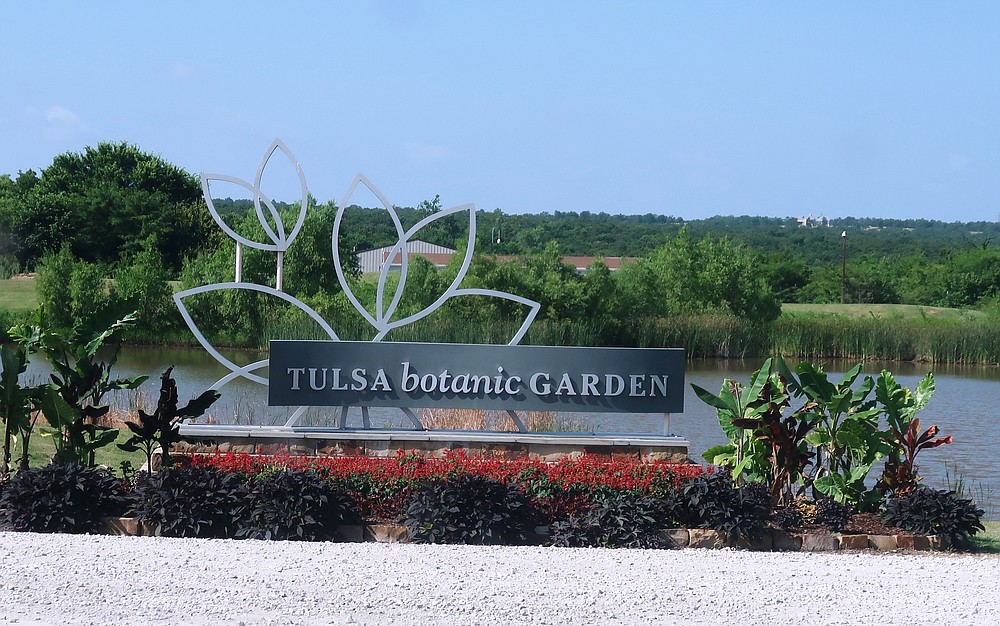 The gardens looked great with plenty of color.
They have added several new gardens,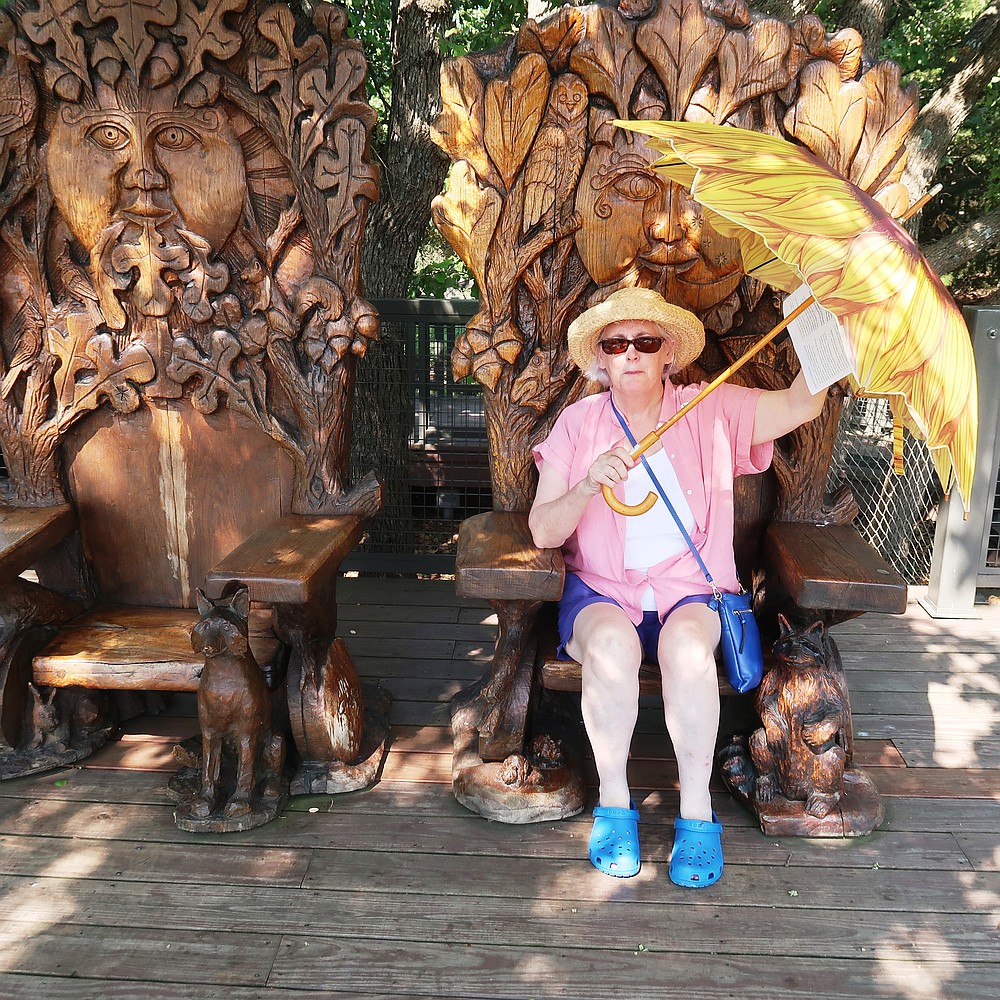 and still have plenty of land to cover.
I will enjoy watching this garden develop.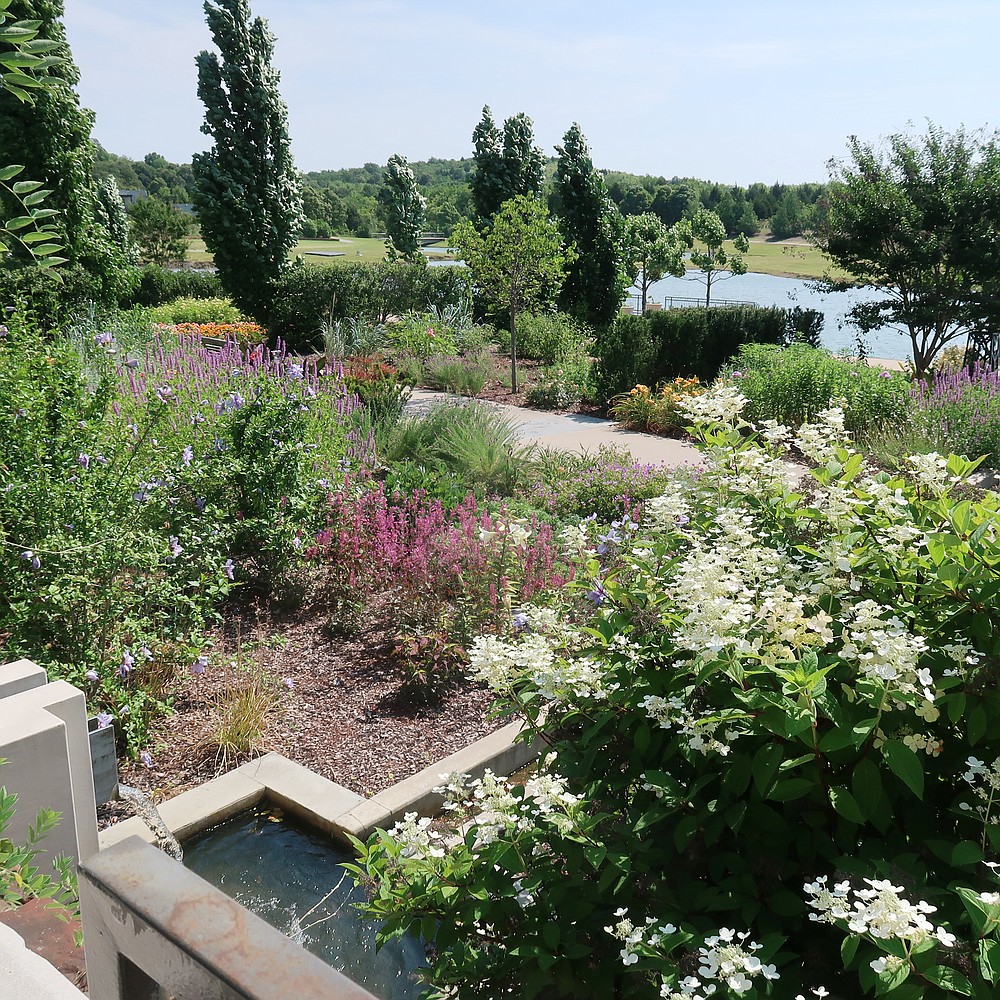 It got pretty hot as we finished up the walk around the lake, so we decided to do something indoors. We went to the Gilcrease Museum, a real treasure.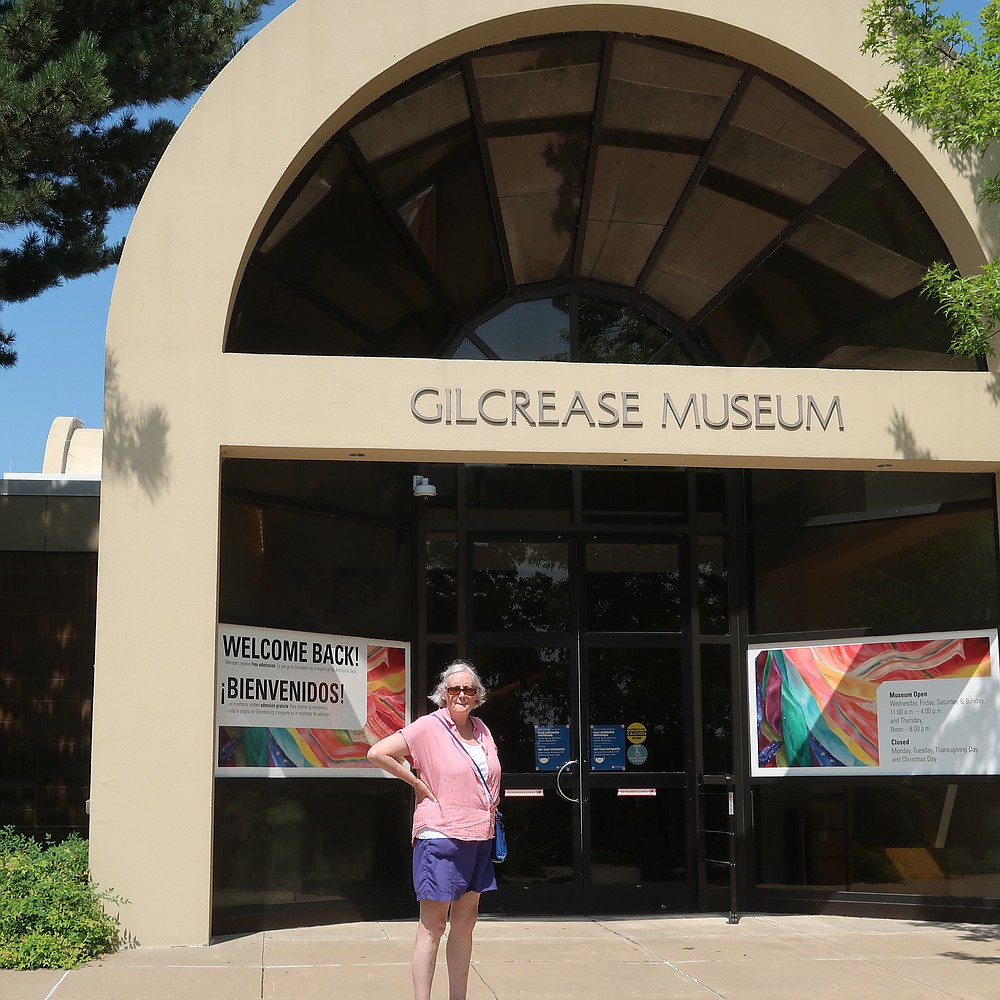 We didn't know until afterwards, that the museum is shutting down July 5 for renovations for 3 years. We are so glad we got to visit before it shut down temporarily. After a thorough visit, we drove to the Gathering Place to see an exhibit there.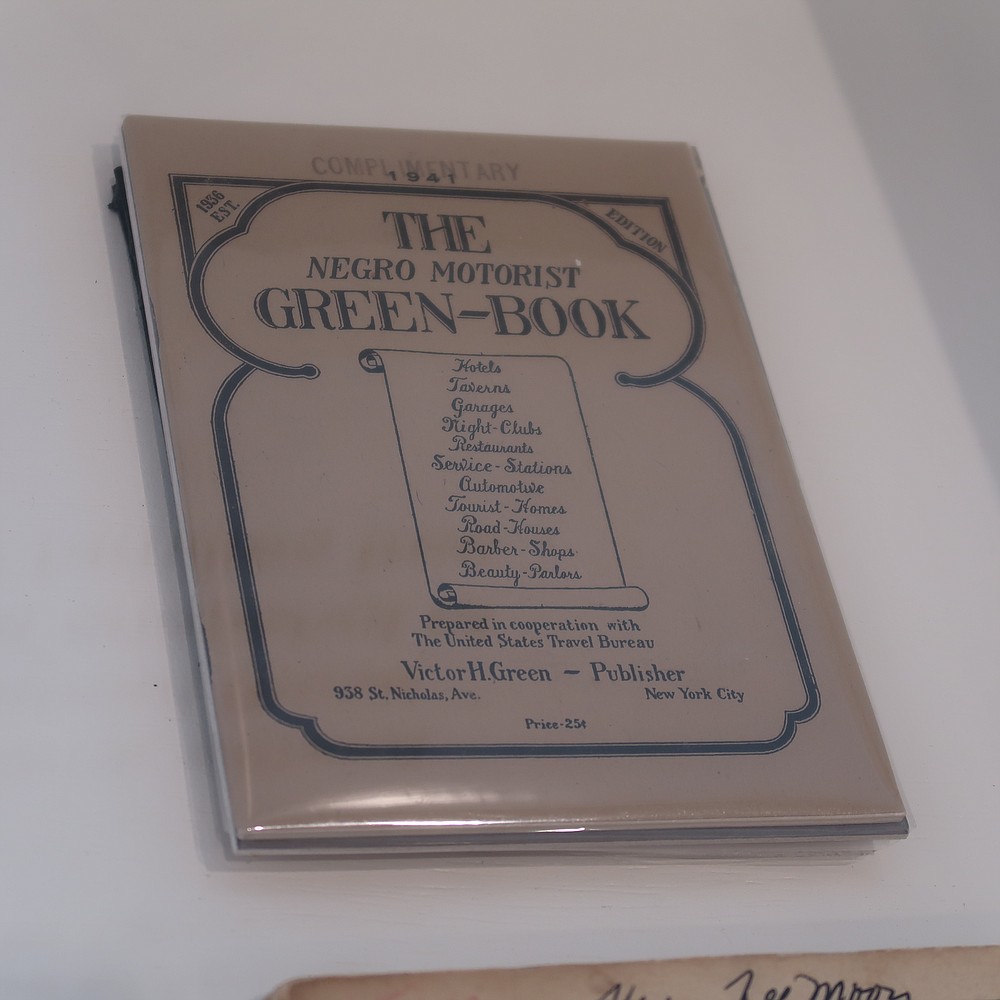 It is the 100th anniversary of the 1921 Greenwood Massacre here in Tulsa, so there were many exhibits at the local museums and event centers.

It was by now really hot, so we made it to one location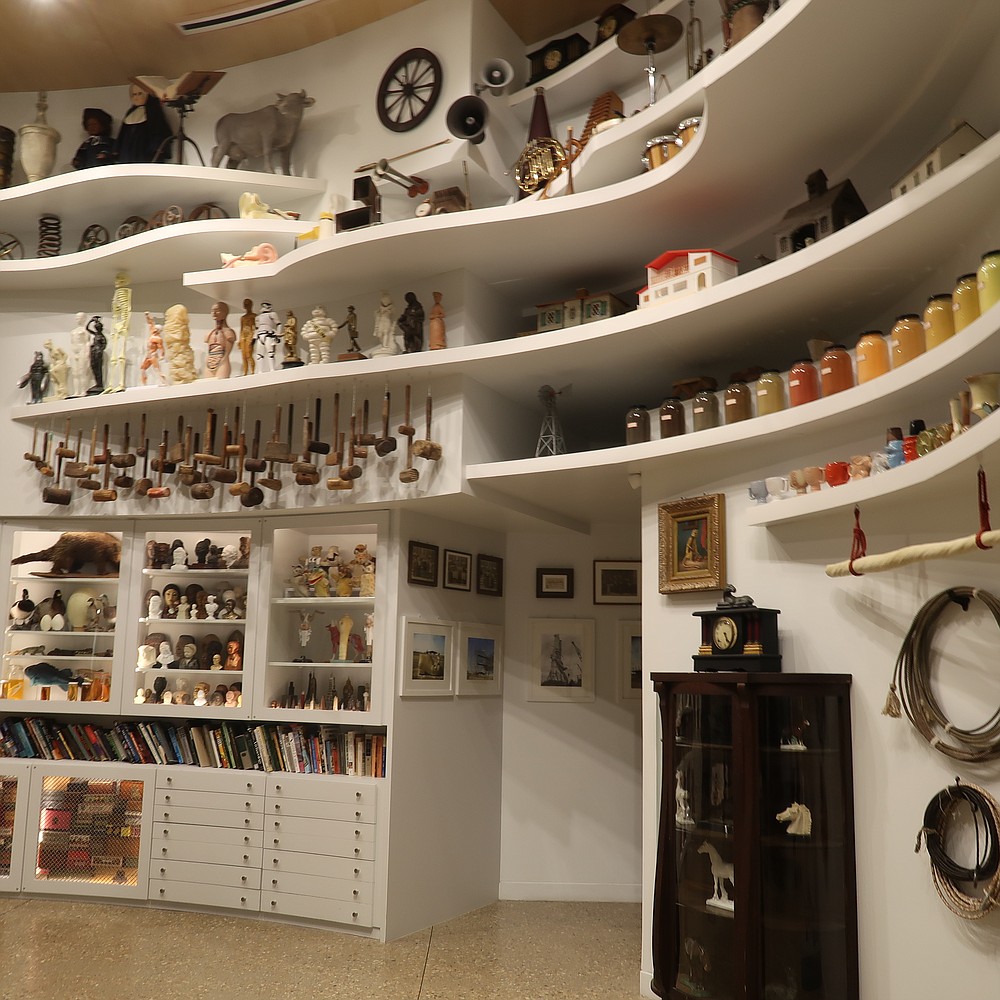 at the Gathering Place before heading back to our hotel for a late afternoon swim before dinner. Dinner was at one of their top rated restaurants--an Irish Pub, but we were disappointed in our meal--except for the appetizer--Scotch eggs
(and Chris had black pudding!)
By Saturday morning, the heat got a break with a light rain falling. We went to a huge indoor flea market at their state fairgrounds.

There were a lot of booths, and we thought very good prices. It took quite a while to walk it all. Then after a quick breakfast we headed to the Philbrook Museum.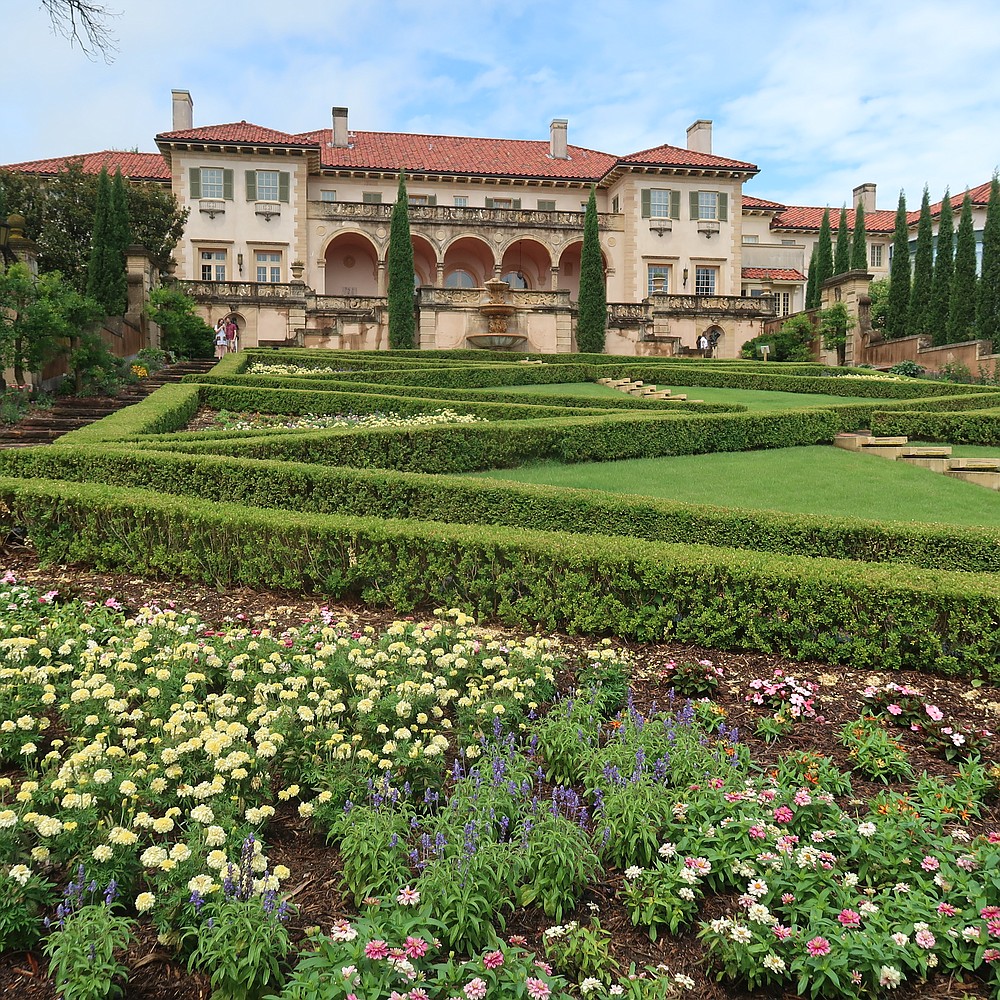 The weather was clearing as we arrived,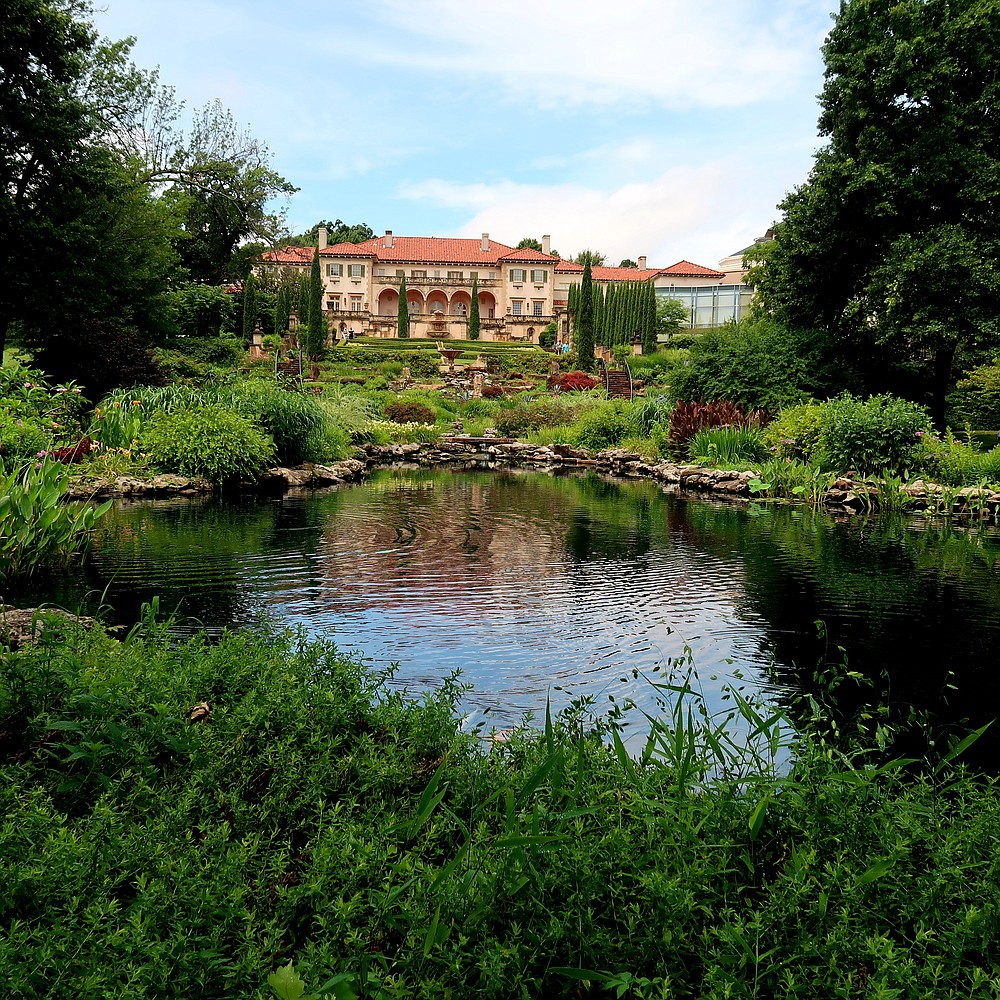 and after a stroll through the indoor exhibits, the rain stopped and the sun came out.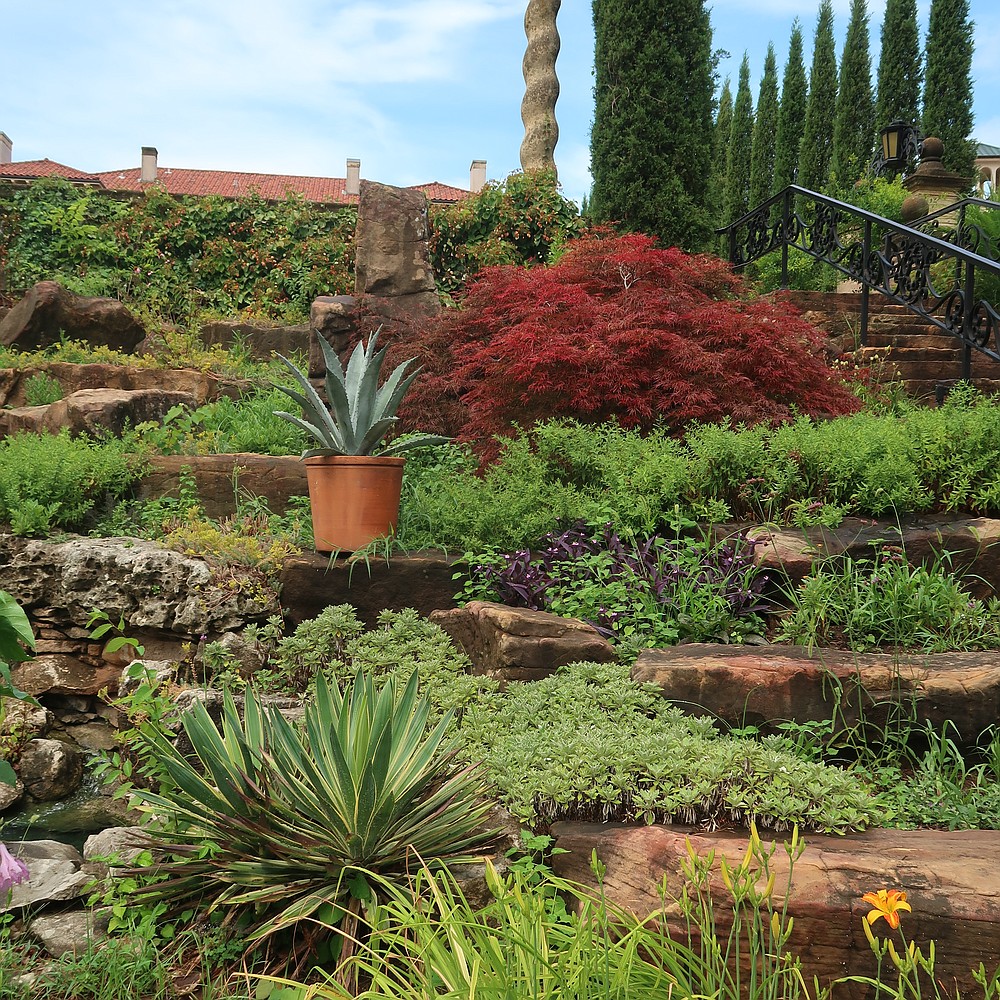 We walked the gardens and admired all the summer-time plantings.
We left there and headed to Woodward Park to see the gardens there.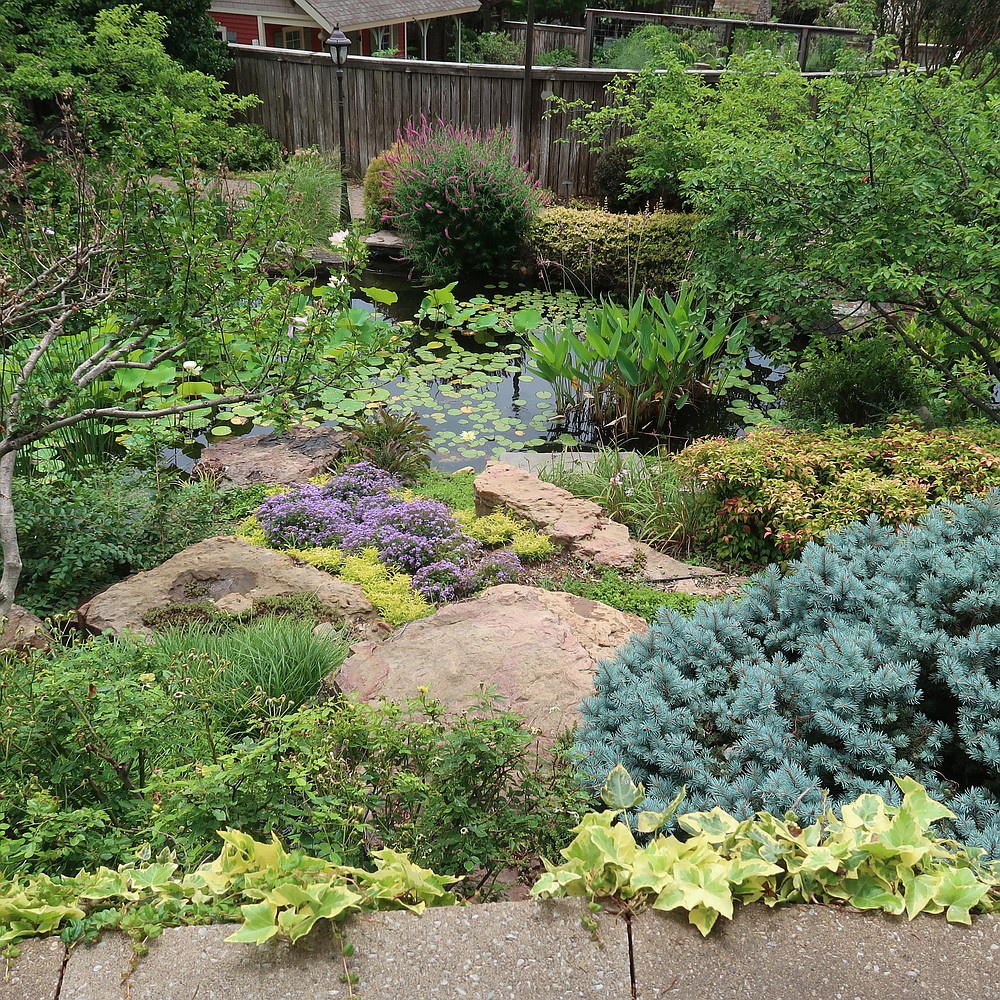 The Linneaus Teaching Garden is a gem.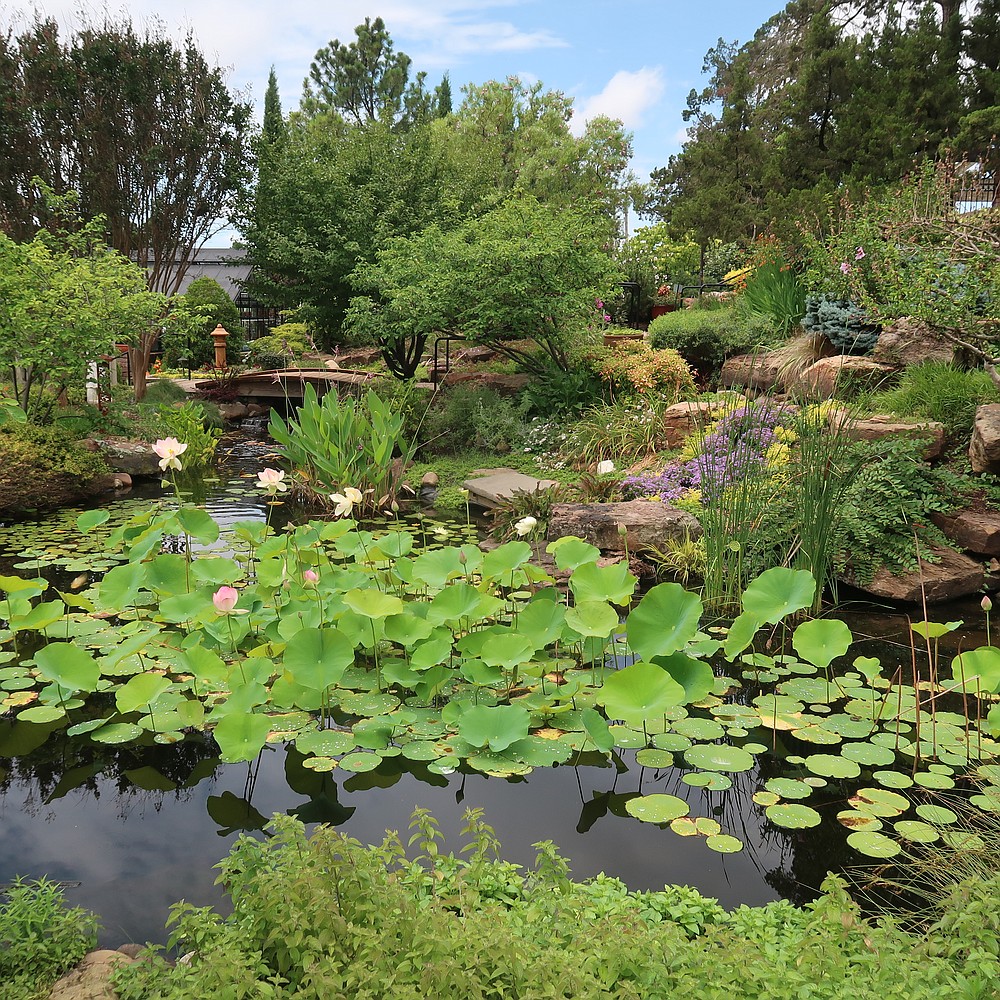 It is not large, but it packs a punch. From new annuals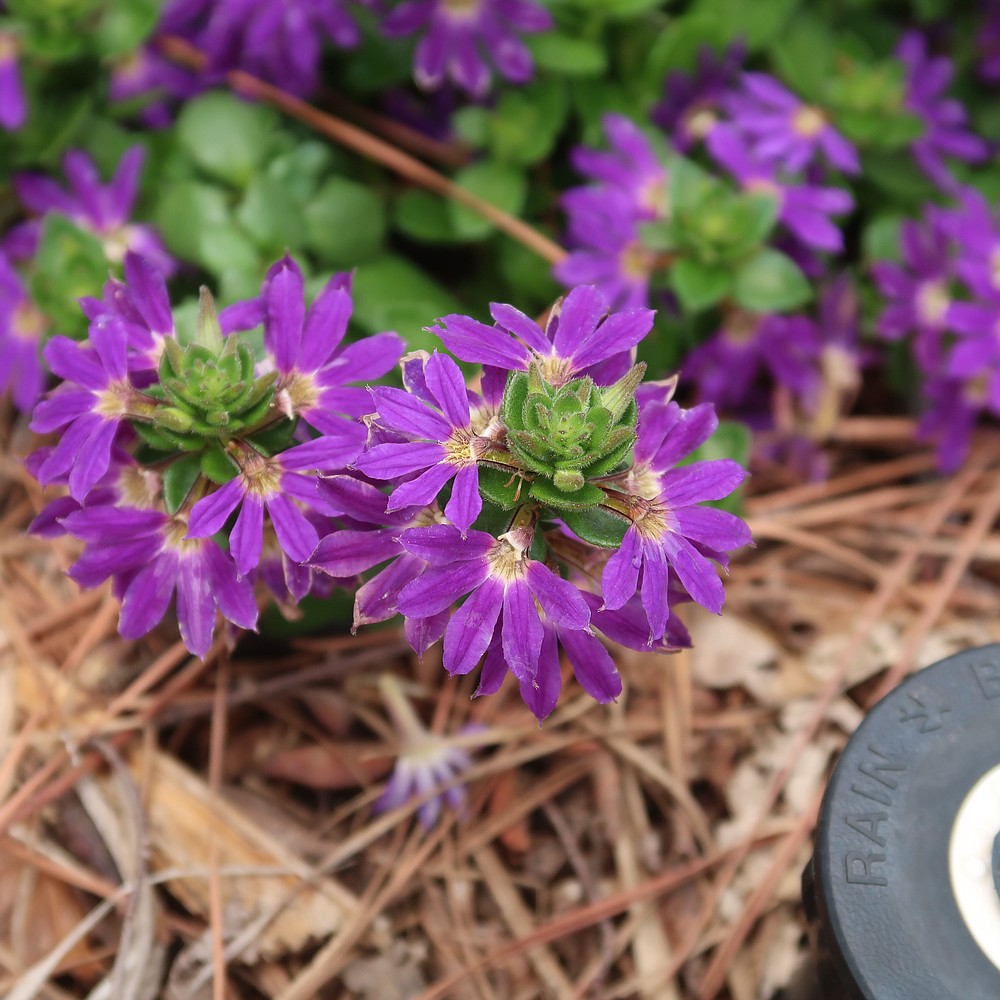 and vegetables,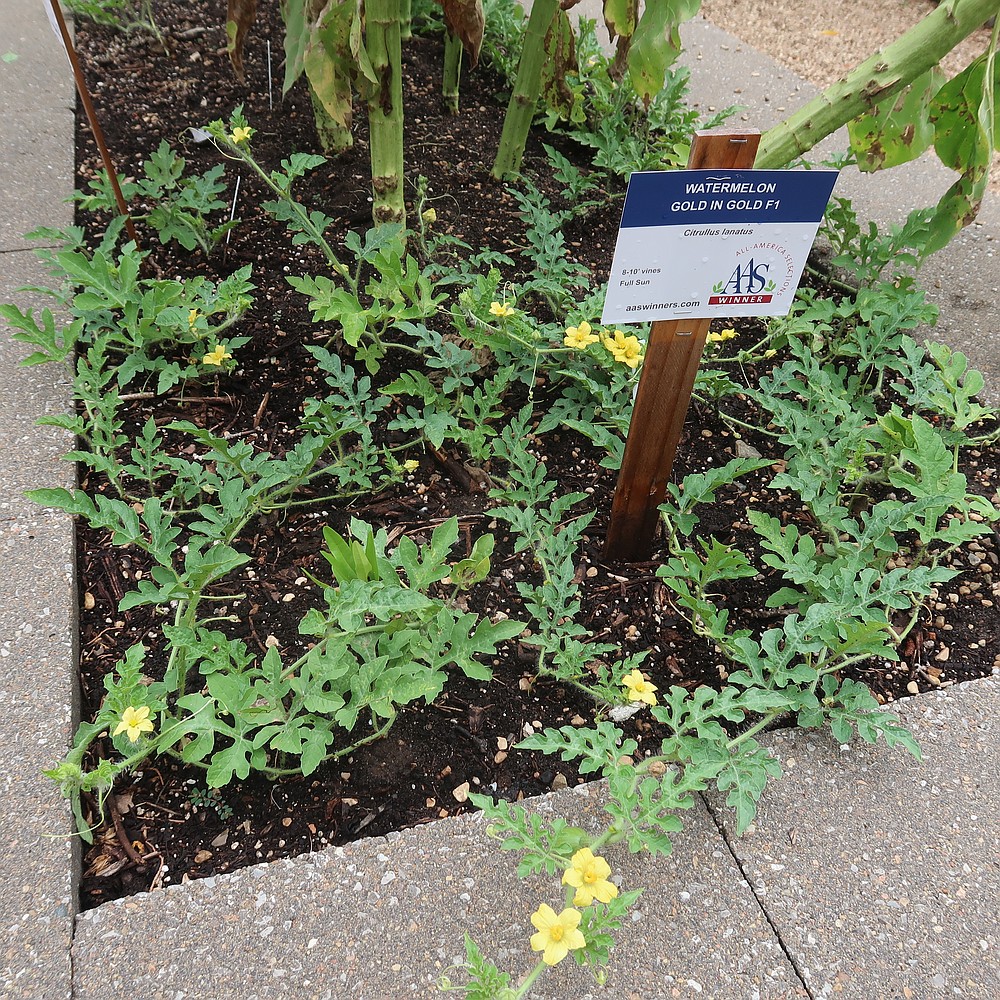 to landscaping ideas for xeric gardens, to butterfly gardens, water features and more.

We walked more of the park, before heading back to the car. We went to the arts district, drove through other parts of Tulsa before making it back to our hotel to get a rest and cleaned up. We have reservations at a Caribbean restaurant tonight. Tomorrow we head home. It has been a packed few days, and we have done a lot. I have so many plants for the mystery plant challenge that it will be hard to choose!

Traveling again is great fun and we have enjoyed it immensely. I hope things continue to improve so we can farther and wider very soon!