A counting book for kids might sound simple. But it took an international effort to create "Hello Numbers! What Can You Do?," and its creators hope it evokes magic in math for both children and their calculation-challenged parents.
As far as international input, the book required Edmund Harriss to find his way in 2010 from Great Malvern in England -- a town he describes as "essentially a British version of Eureka Springs, a spa town on the side of a hill" -- to teach at the University of Arkansas. He is the discoverer of the Harriss spiral -- a fractal curve that no one had ever drawn before -- and his research has appeared in Nature and in publications of the National Academy of Science and the American Mathematical Society. He is also coauthor of the mathematical coloring books "Patterns of the Universe" and "Visions of the Universe."
One night at a Last Saturday variety show, Harriss met Fayetteville poet Houston Hughes, who grew up in Memphis, Tenn., and came to Fayetteville after studying at Hendrix College in Conway. Harriss and Hughes then collaborated on an event at Crystal Bridges Museum of American Art.
"It was part of a series called 'Poetry Lift Off,' and the final show was in front of the lit-up geometric figure at the entrance to Crystal Bridges which some people call the 'Buckeyball,' but which I believe Edmund would be happy to explain is not exactly what it is," recalls Hughes. "I brought together a group of poets to do poems about science and math, and asked Edmund to speak in between some of the pieces to explain some of the connected concepts. After that, Edmund and I started hanging out regularly and brainstorming other projects to work on."
Among those projects was "Hello Numbers," one of Harriss' continuing efforts to "show the beauty, joy and creativity of mathematics to broad audiences of people."
"Edmund has a 'meditation' sort of exercise he uses in some of his math classes where he tries to get students to clear their minds and visualize numbers, and had floated a couple of ideas about turning that concept into some kind of poem or book," Hughes remembers. "And then at some point in ... I think 2017 ... Edmund invited myself and another of our poet friends, Doug Shields, over to talk about a concept he had for turning a portion of the meditation into a kids' book on counting. He walked both of us through his concept, and then sent us off to each try our hand at it and see who 'felt' it the most. And something about the project just immediately 'clicked' for me."
Harriss conceptualized the key concepts he wanted tied to the numbers, and Hughes wrote the poetry, and eventually they had something they agreed to show to Harriss' publicist.
"It was shopped to a number of publishers, and ultimately picked up by The Experiment, who had also published Edmund's earlier math and art books," Hughes recalls. And the publisher found artist Brian Rea, who produces drawings and paintings for books, magazines, murals, fashion and film projects around the world. He has illustrated the popular New York Times column "Modern Love" for a decade and formerly served as art director for the Times Opinion section. His work has been exhibited in Paris, New York, Los Angeles, Mexico City, and in Barcelona at the Fundació Joan Miro, and although he lived in Los Angeles when he was illustrating "Hello Numbers," he is now living in Stockholm with his family.
"When the publisher reached out to discuss the project, I have to confess I was a bit frightened to work on a numbers book for kids," Rea says. "I was not very good in math as a child because the basics weren't given to me in a method that made sense. What I loved about this book -- once Edmund patiently explained it to me -- was the variety of methods that numbers can be organized, seen, taught and learned. It provided me an artistic challenge to relearn and really see the principles involved with learning numbers."
Although "Hello Numbers" came out in November 2020, the pandemic has kept the authors off the speaking circuit.
"My hope is that at some point in the coming year, we can have a sort of 'second release' for the book, do a big launch party and get workshops to schools and all that good stuff," Hughes says. "Edmund and I are working on ideas for what to do when the time comes."
In the meantime, Harriss hopes a love for numbers might be creeping into youngsters' consciousness.
"Just as 'Goodnight Moon' snuck poetic ideas into the early years of reading, I hope this book invites children who get to know it to take ownership of mathematics and explore its ideas on their own terms, rather than it being something done to them," he concludes.
$17.95 hardcover wherever books are sold, including Amazon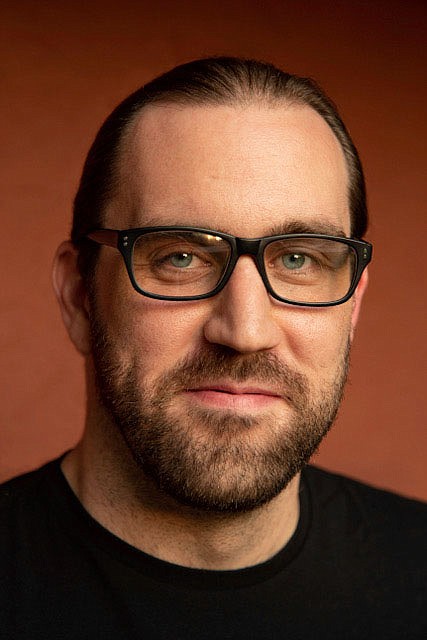 Edmund Harriss, a University of Arkansas math professor, and Houston Hughes, a Fayetteville poet, collaborated to write a book for children. Titled "Hello Numbers! What Can You Do?," it's intended to "show the beauty, joy and creativity of mathematics to broad audiences of people." (Courtesy photos)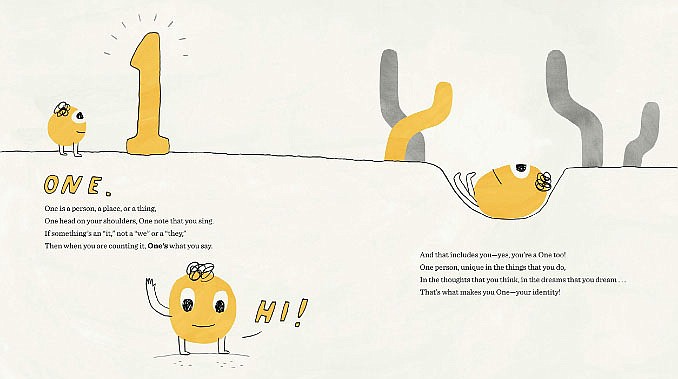 Brian Rea illustrated "Hello Numbers! What Can You Do?" (Courtesy images)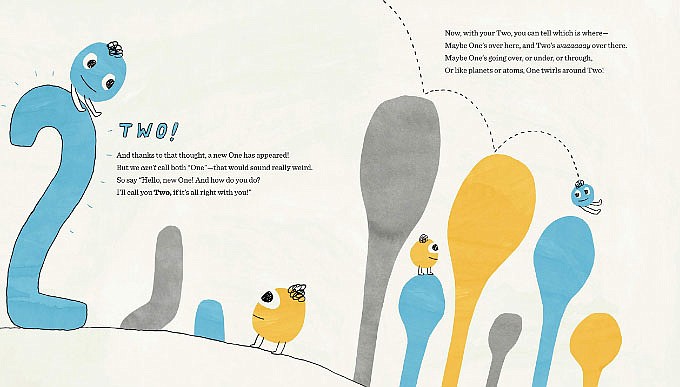 Brian Rea illustrated "Hello Numbers! What Can You Do?" (Courtesy images)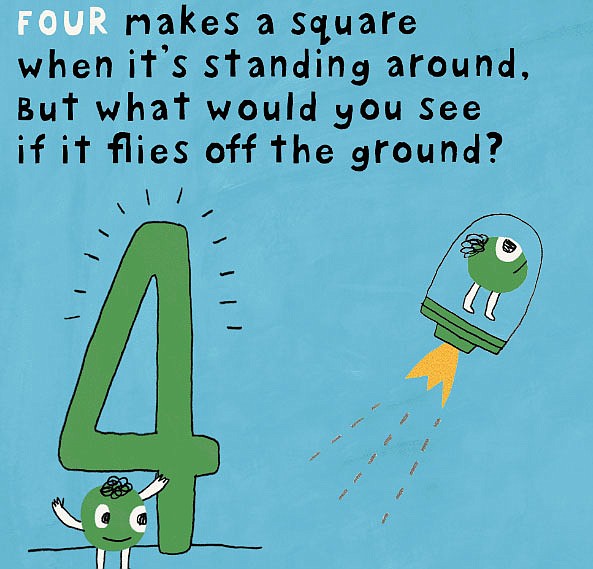 Brian Rea illustrated "Hello Numbers! What Can You Do?" (Courtesy images)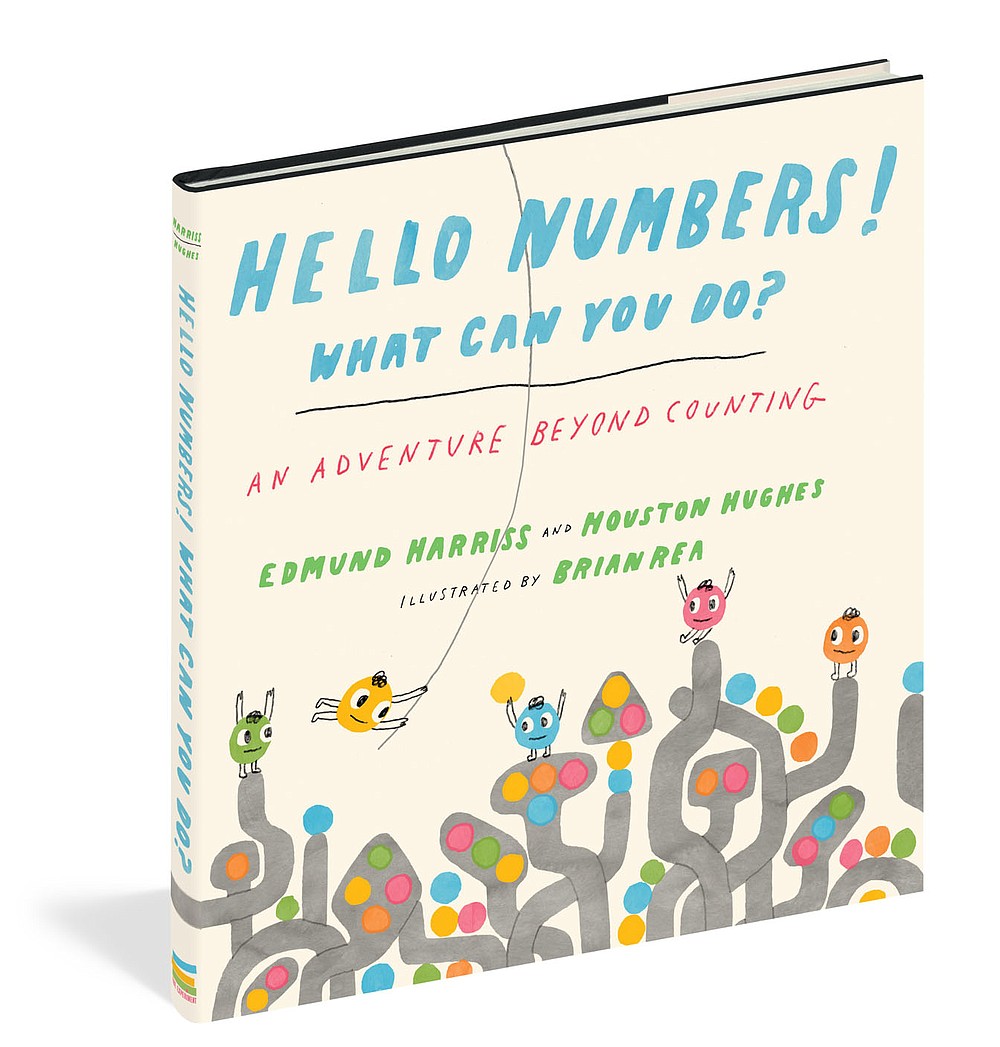 Read More 'Hello Numbers! What Can You Do?' Written by Edmund Harriss and Houston Hughes; illustrated by Brian Rea Published Nov. 17, 2020, by The Experiment Distributed in the U.S. by Workman Publishing Company Available where books are sold
More News
Read More
'Hello Numbers! What Can You Do?'
Written by Edmund Harriss and Houston Hughes; illustrated by Brian Rea
Published Nov. 17, 2020, by The Experiment
Distributed in the U.S. by Workman Publishing Company
Available where books are sold