DENVER -- Lawmakers in more than 20 states have considered bills this year to make the disciplinary records of police officers public or to share them with other agencies, a push that comes amid high-profile deaths at the hands of law enforcement. About 20 states still largely prohibit their release, however.
Supporters of greater transparency say it could help improve police accountability, build trust with the community and prevent officers with disciplinary problems who leave one department from being hired by another.
Opponents say the release of such records could harm the reputations of officers with only minor infractions or even put them in danger. They also argue that disciplinary actions are part of personnel records, which are exempt from state open records laws.
But amid growing nationwide protests against alleged excessive force by police officers, at least 16 states have contemplated measures to release such records, or summaries of them, publicly. Another eight have discussed making the records accessible to other law enforcement agencies.
In Utah, Republican Gov. Spencer Cox signed a bill in March providing legal immunity to law enforcement agencies that share background information about former employees with other agencies looking to hire. State Sen. Jani Iwamoto, a Democrat in the GOP-dominated Legislature, introduced the legislation in response to the case of a University of Utah officer who resigned while being investigated for allegedly sharing explicit photographs of a victim in an alleged extortion case who was later killed. The officer was later hired by police in Logan, Utah, who did not know about the probe.
"We want people to feel that they can report a bad cop," said Iwamoto, who also successfully sponsored another bill to ensure that police disciplinary investigations are completed even if an officer resigns while one is in progress.
In North Carolina's Republican-controlled legislature, lawmakers want to create a confidential database from which law enforcement agencies in the state can track all disciplinary actions to prevent officers from hiding past problems when looking for a new job. Under the expansive police reform bill, authorities also would track all use of force by officers resulting in serious injury or death.
Other states seeking to address policing problems had already taken action before this year.
In 2018, California lawmakers voted to allow public access to records of officer shootings and other major uses of force. New York lawmakers last year repealed a law that had blocked public disclosure of disciplinary records for police officers, firefighters and correctional officers.
In New Jersey last year, state Attorney General Gurbir Grewal, without waiting for legislation, ordered local and state police to release the names and summaries of disciplinary records of officers who had been fired, demoted or suspended for more than five days.
Information for this article was contributed by Mike Catalini, Gary Robertson and Audrey McAvoy of The Associated Press.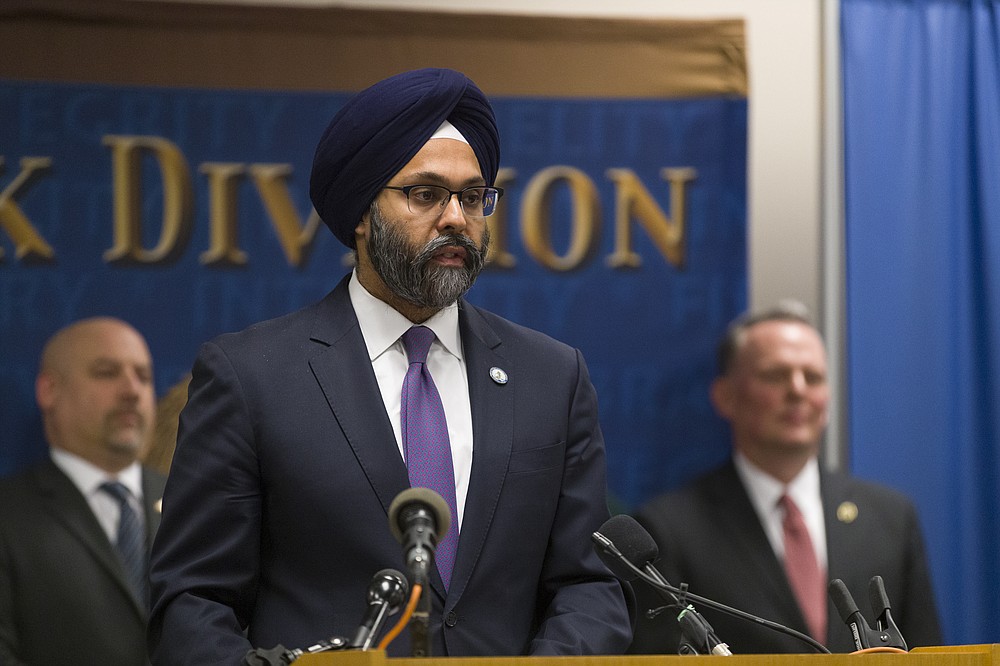 FILE - In this Jan. 13, 2020 file photo, New Jersey Attorney General Gurbir Grewal makes a statement at a new conference to provide an update on the Dec. 10 Jersey City shootings at the FBI headquarters in Newark, N.J. Cases involving police use of force often include questions about the internal records of the officers involved, records that in most cases are off-limits to the press and public. Lawmakers in at least 13 states have considered bills this year to make those records more publicly available. (Steve Hockstein/NJ Advance Media via AP)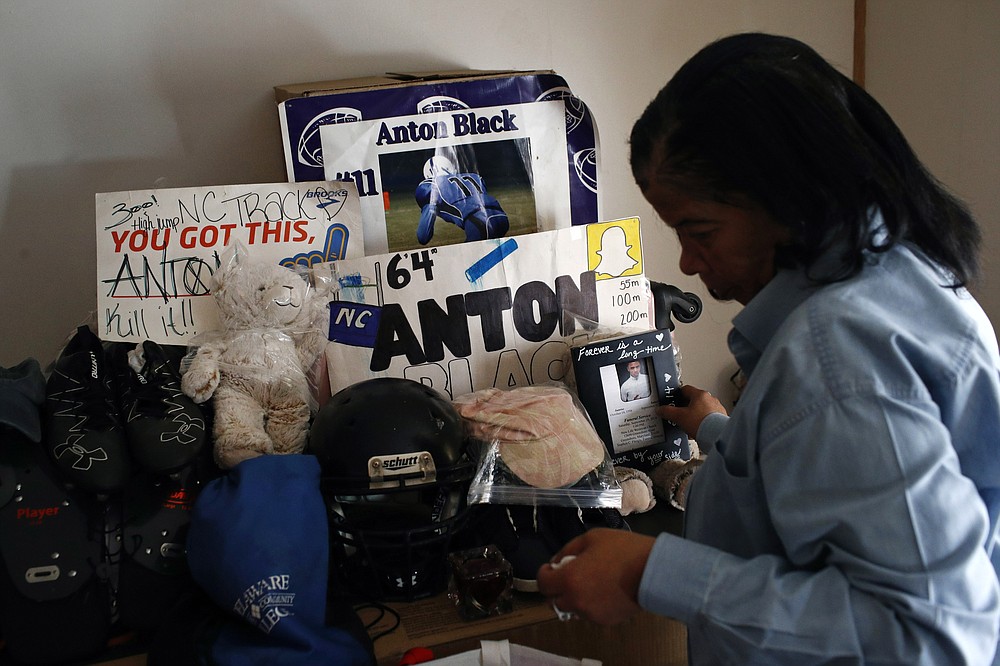 FILE - In this Jan. 28, 2019 file photo, Jennell Black, mother of Anton Black, looks at a collection of her son's belongings at her home in Greensboro, Md. Anton Black, 19, died after a struggle with three officers and a civilian outside the home in September 2018. Cases involving police use of force often include questions about the internal records of the officers involved, records that in most cases are off-limits to the press and public. Lawmakers in at least 13 states have considered bills this year to make those records more publicly available. (AP Photo/Patrick Semansky, File)