As he lay in surgery fighting a brain tumor at 10 years old, Ke'Auvion Dean said God spoke to him.
"He had me in his hands," Dean, now 18, recalled.
Dean's mother, Kimberly Hearn, recounted the rest, "He left him on this earth to take care of his family. He had a mission to accomplish."
Those were the first words Dean spoke in about six months, Hearn said.
"He had lost everything -- the ability to talk, see ... everything," she said.
Hearn first noticed something was wrong when she was concerned about her son's eyesight, but an extensive bout with nausea led her to seek medical help.
Kincyl Kelly, who taught Dean at Southwood Elementary School in the Pine Bluff School District, knew the youngster just wasn't quite himself in recent weeks.
"One morning, we were getting ready to take the Benchmark exam," Kelly said. "He wasn't feeling too well, so I told him, 'When you get finished with the exam, we'll call your mom and you can go home.' He threw up all over the test. So, we had to call his mom and tell him she might want to have Ke'Auvion see a doctor right away."
On May 1, 2013, Hearn took Dean to Jefferson Regional Cancer Clinic. A CT (computerized tomography) scan was ordered for his neck to the abdomen and nothing was detected.
Later that day, a Pine Bluff eye doctor found pressure and hemorrhaging behind Dean's eyes. He was immediately sent to an ophthalmologist at Baptist Health Medical Center in Little Rock, who saw what Hearn described as "a suspicious object out of the norm that was serious enough not to waste any more time seeking emergency help."
While Dean and his mother were still in the examination room, an ambulance from Arkansas Children's Hospital rushed in with a stretcher.
"I began to ask what is going on here and the doctor advised me that there's no time to talk," Hearn said.
She was told, "It'll be best for you to go to the ER with your son so he can get some immediate medical attention that is needed at this time."
Doctors at ACH, through another CT scan, detected a brain tumor the size of a grapefruit. Dean underwent a biopsy of the tumor and was sent home, waiting three days for the result.
Meanwhile, Hearn recalled, her son lay around lethargic and nauseated.
The tumor was diagnosed as pineoblastoma, which Hearn said is a "very fast growing and aggressive cancerous tumor that builds up fluid around the brain causing headaches, nausea and trouble with eye movement." Dean was called back to ACH for surgery.
He went through a 12-hour operation one day and remained sedated in the pediatric intensive care unit before going back for another 12-hour session the next week. The surgery affected his motor skills, Hearn said, leaving him unable to walk, see, eat or talk for almost a year.
That wasn't the student that Kelly remembers from her classroom.
"He was always a bubbly, upbeat kid," she said. "He was always helping classmates. He was always in the mix of things when it came to being in the classroom."
Dean went through other surgeries to help him regain strength for chemotherapy treatment that would target the residuals of the tumor.
"Ke'Auvion definitely displayed the patience of Job and developed strength just like Samson did the Bible," Hearn said.
Kelly continued to educate Dean, who was homeschooled at the time, so he wouldn't fall behind academically. After eight weeks of rehab, Dean was well enough to return to Southwood for fifth grade.
Make-A-Wish Foundation granted Dean his wish to visit Walt Disney World in Orlando, Fla., following his cancer battle. At 6:30 p.m. Wednesday, Friendship Aspire Academy Southeast Campus will grant him a high school diploma on its campus at 1501 W. 73rd Ave.
"I just feel like with my graduation coming up, it's a big move, so you know, I try to do big things," Dean said about graduating. "I can't really get to the point I want to get, but I know I want to be a choreographer."
Dean, who'll attend the University of Arkansas at Pine Bluff, wants to teach dance moves to music videos.
Kelly is now director of special services at Friendship, formerly known as Southeast Arkansas Preparatory School. She taught Dean again in English and language arts.
"He was really a good kid," Kelly said. "I was friends with his mom the whole process. My kids got attached to him as well. My son helped him through his struggles in the band. My daughter would ask about him. To see him graduate and go to prom, it was amazing."
His fight inspired his mother to take on a new career. Hearn is now a certified nursing assistant, in addition to being a hairstylist.
"It's a rollercoaster of emotions," Hearn said. "I'm proud to be a witness to God's work. Eight years ago, I didn't know what the outcome would be. I can't thank Him enough."
But with a message from above, Dean never doubted.
"All I can really say is, I didn't have any interfering with it or was afraid," Dean said. "I kept my faith in God, and I'm just trying to make my way around here. I always said I would be a solider in doing it, so I just believed in myself, and I said I know would make it out. I've got some really big plans."
Upcoming high school graduations
Wednesday: Friendship Aspire Academy Southeast, 6:30 p.m. on campus, 1501 W. 73rd Ave.
Friday: Pine Bluff High School, 7 p.m. at Pine Bluff Convention Center, 1 Convention Center Dr.
Friday: White Hall High School, 7 p.m. at Bulldog Stadium, 700 Bulldog Drive.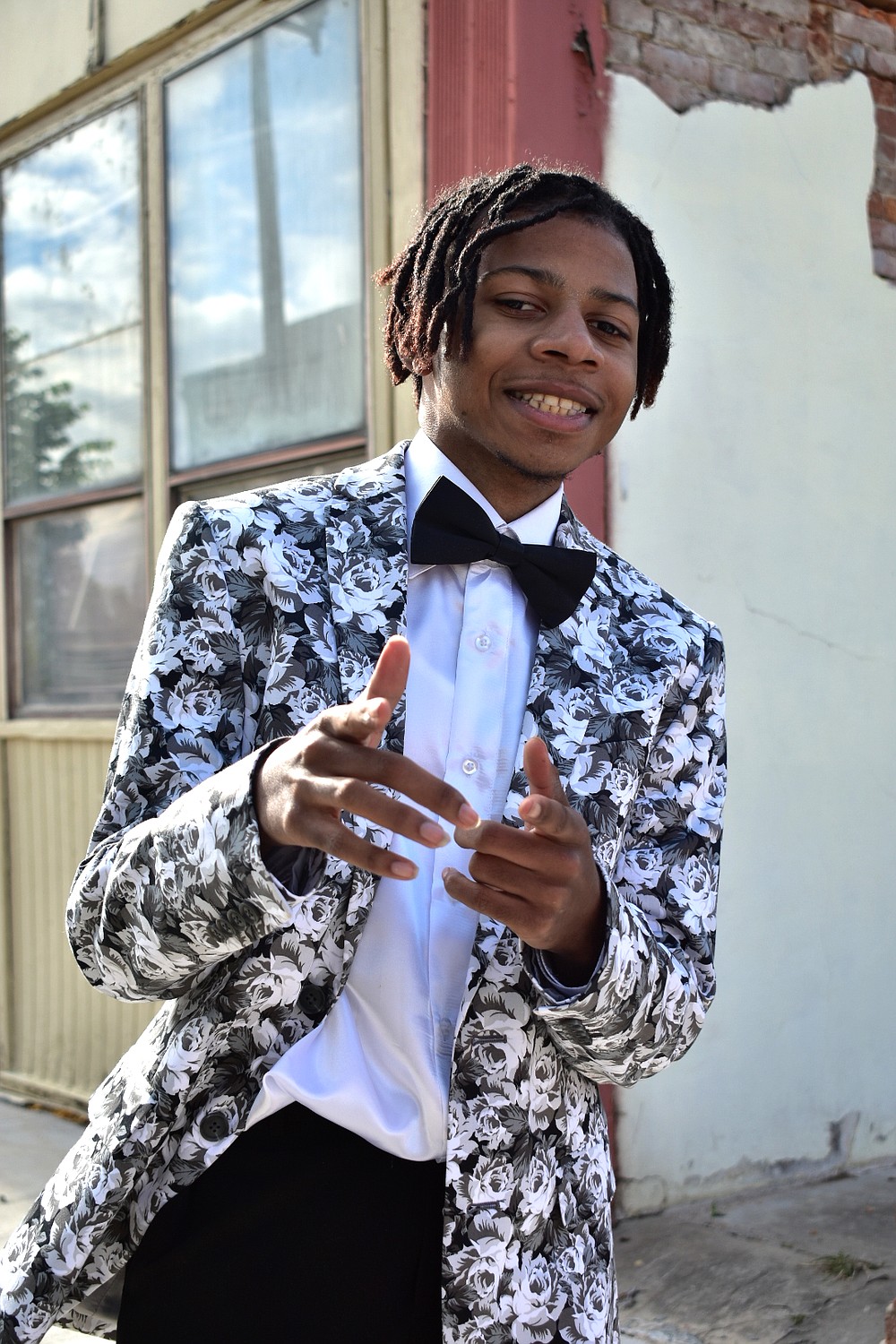 Ke'Auvion Dean, now 18, said God told him he was in His hands while undergoing surgery for a brain tumor at age 10. (Pine Bluff Commercial/I.C. Murrell)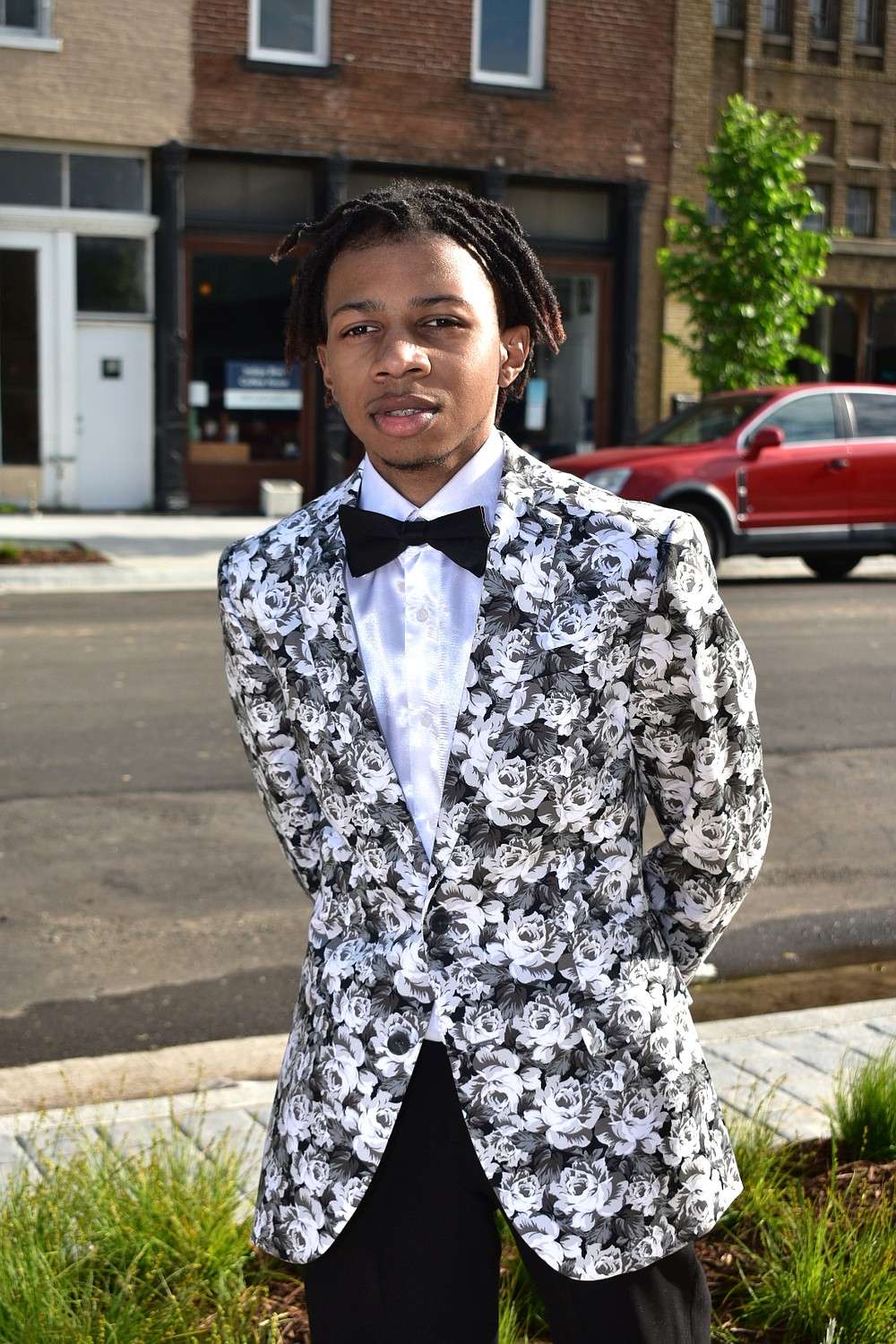 Ke'Auvion Dean's dream is to become a choreographer. (Pine Bluff Commercial/I.C. Murrell)