Jack and Angela have an adorable toddler and a doting grandpa who looks like a member of ZZ Top.
Booth and Brennan have the smartest baby in daycare -- if Mom can keep from alienating every daycare provider they try!
Cam is happily in a no-longer-secret relationship with a Jeffersonian intern named Arastoo.
Her daughter has taken up with intern Finn Abernathy.
Dr. Lance Sweets and intern Daisy Wick are on again and off again, but always entertainingly.
And even prosecutor Caroline Julian has found love in the lab.
And that's where, in the middle of the eighth season, I'm leaving the characters in "Bones," the TV comedy/drama/mystery/procedural based on Kathy Reichs' best-selling novels about a crime-solving forensic pathologist. That's where I found and fell in love with her deep, difficult, charming and challenging characters and her intricate, interesting and inspiring stories. Those fictional friends helped sustain me through the long, cold covid winter of 2020-21, and I want to freeze them in a moment when all is well, and they are happy.
Had I found the books first, I might not have bought in to the TV show. I am a stubborn purist if the written word comes first. That makes me a huge fan of Reichs' work, so even if I never go back and read every book, I really want you to. So when she granted me an email interview, I was thrilled -- and I'm delighted to share it with you!
Q. What inspired your passion for anthropology -- book, movie, skeleton in the back yard? How old were you? And where were you growing up?
A. I grew up in the Midwestern part of the U.S. -- Illinois and Minnesota. As a kid, I liked to read popular archaeology works. I loved Thor Heyerdahl's books, especially the ones about the voyage of the Kon-Tiki and the history of Easter Island. When I went to my 10-year high school reunion, each person's bio in the "yearbook" described what s/he had gone on to do in life. Mine stated that I'd gotten my doctorate in bio-archaeology. My former classmates said, "Makes sense. You were really into archaeology back in the day." Apparently, my interest began further back and was more intense than I remembered.
Q. I'm assuming it was unusual for a woman to pursue a degree in anthropology when you did? How did you overcome any bias you ran into?
A. It was not that unusual in anthropology, though fewer women gravitated toward archaeology and physical anthropology, my preferred areas. I honestly can't say I encountered any bias. After all, my major professor was a woman!
Q. What moment -- or moments -- in your career were the ones where you said, "This is why I do this. This matters."?
A. I've been privileged to work at Ground Zero in New York after 9/11, to testify at the United Nations Tribunal on Genocide in Rwanda, to identify mass grave victims in Guatemala. Whether it is an individual case, a disaster recovery effort or other major event, every resolution is rewarding in bringing peace to victims and their families.
Q. How did the idea of your novels come about?
A. It's difficult to say what inspired me to start writing. It was more like the opportunity presented itself, and I took a shot. In 1994, I'd been promoted to full professor at the University of North Carolina at Charlotte and I had the freedom to pursue new projects. I'd written textbooks and articles for scientific journals but wondered how I would do with fiction. I'd just completed my analysis and testimony concerning the victim of a serial murderer and decided to use aspects of that case as a broad brush for what became "Deja Dead."
Q. How much of Temperance Brennan is you? Would we see you in her if we knew you well?
A. My friends tell me we share the same sense of humor. She has a somewhat wry world view and can be a bit biting and sarcastic. They tell me we share that trait. I also share her profession, of course. And her passion for the work.
Q. Were you ever in a situation that forced you to choose anthropologist over author or vice versa?
A. At one point not so long ago, I was writing a screenplay, a YA book (with my son, Brendan) and a Temperance Brennan novel each year. As there is only so much time in the day, that meant something had to go. That something was casework.
Q. Even though you were a producer on "Bones," was it difficult to turn the world you created over to other people to change and inhabit?
A. In 2005, I was approached by TV producers who shared my vision, each of us wanting not just another police procedural, but a show with humor and characters that viewers would grow to love. The result was "Bones." Writing for TV is very different from writing books. With novels, it's very much the classic image of the author alone at his or her keyboard. With TV, writing starts out as a collaborative process. All of the writers sit in the writers' room and brainstorm a storyline. Then the writer of the episode must pitch that story. Once approved, the writer is sent off to write the script. I liked the whole process -- but I think that has a lot to do with the fact that we had an amazing showrunner, Hart Hanson, and an incredibly congenial cast and crew. One of my favorite things about Hart Hanson, Stephen Nathan and the team was their commitment to accuracy. From the beginning, they wanted to present the science as accurately as possible. It's television, so like a novel, first and foremost there had to be a good story, and that story had to have a resolution. (Sadly that isn't always the case in real life). Still, we strove to keep things plausible. No DNA results in 22 minutes; no gizmos that don't exist. (Yes, the technology for Angela's computer graphics does exist).
Q. Other than entertainment, is there something you hope readers take away from your novels and/or viewers take away from the TV series?
A. I hope readers and viewers, especially young girls, take away the idea that science and the STEM subjects are cool!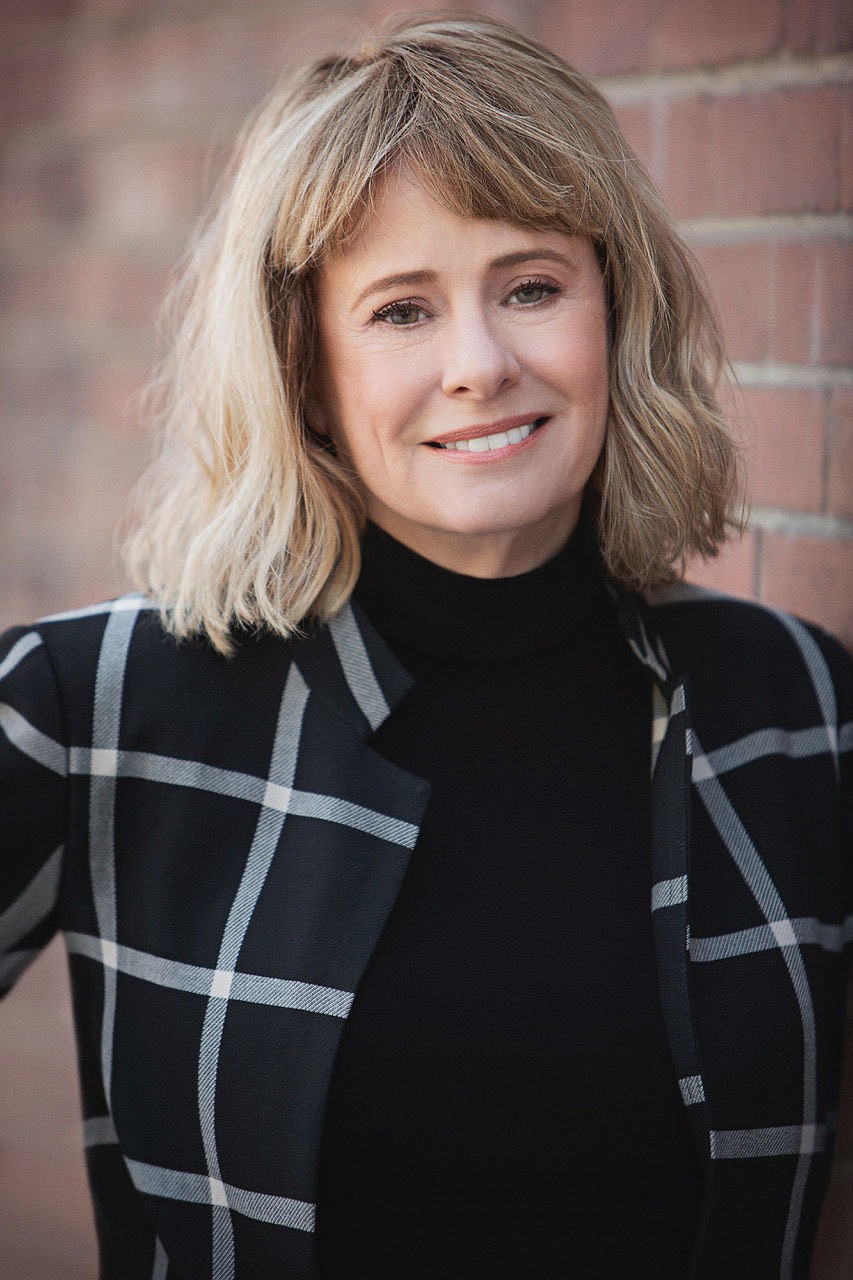 Kathy Reichs is the author of the series of books about forensic anthropologist Temperance Brennan that inspired the Fox TV series "Bones." She appeared in a cameo in Season II in the opening scene of an episode titled "Judas on a Pole." "Zac was finally completing his doctorate," she explains. "I was one of the stern professors listening to him defend his dissertation." (Courtesy Photo/Marie Reine Mattera)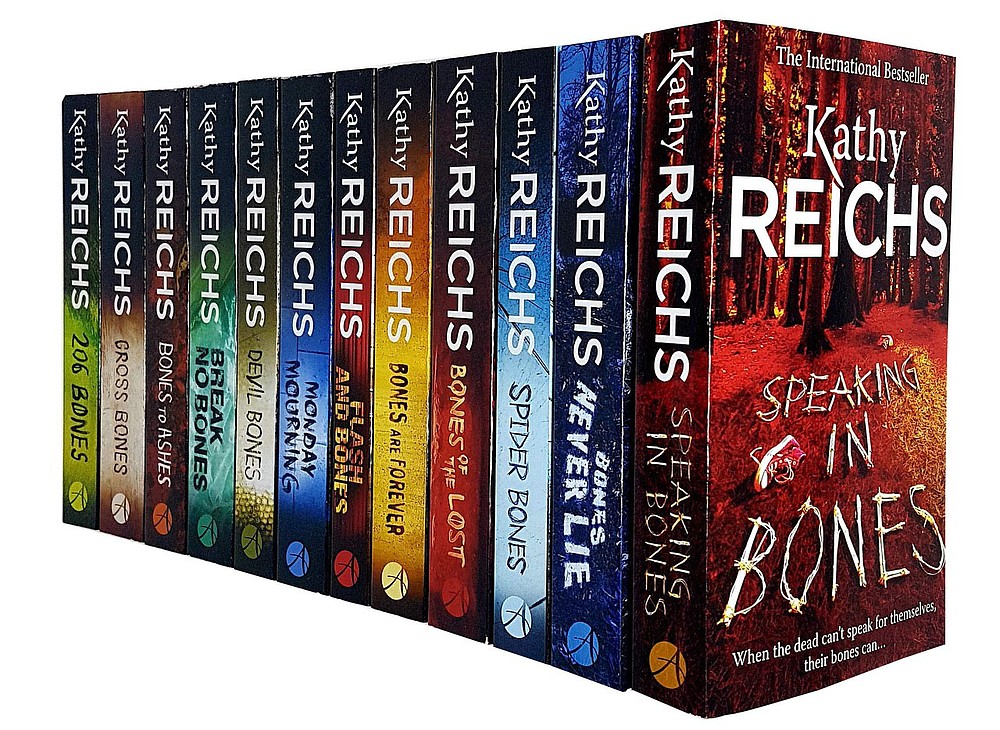 Read More About It Kathy Reichs Read more about Kathy Reichs, her Temperance Brennan novels and her non-fiction work at kathyreichs.com.
More News
Read More About It
Kathy Reichs
Read more about Kathy Reichs, her Temperance Brennan novels and her non-fiction work at kathyreichs.com.