I had another gardening adventure this week. My good friends Lou and Dan invited me to their home in Clarksville. I left LR at 9 a.m. and got home about 6:30 p.m. We had a great visit, with an amazing lunch that Dan cooked, and I got to see their house which is almost 100% remodeled. They did the majority of the work themselves, and did a fantastic job. Right before we left for our Texas trip, they had a new driveway and sidewalk poured, and now they are ready to plan a landscape.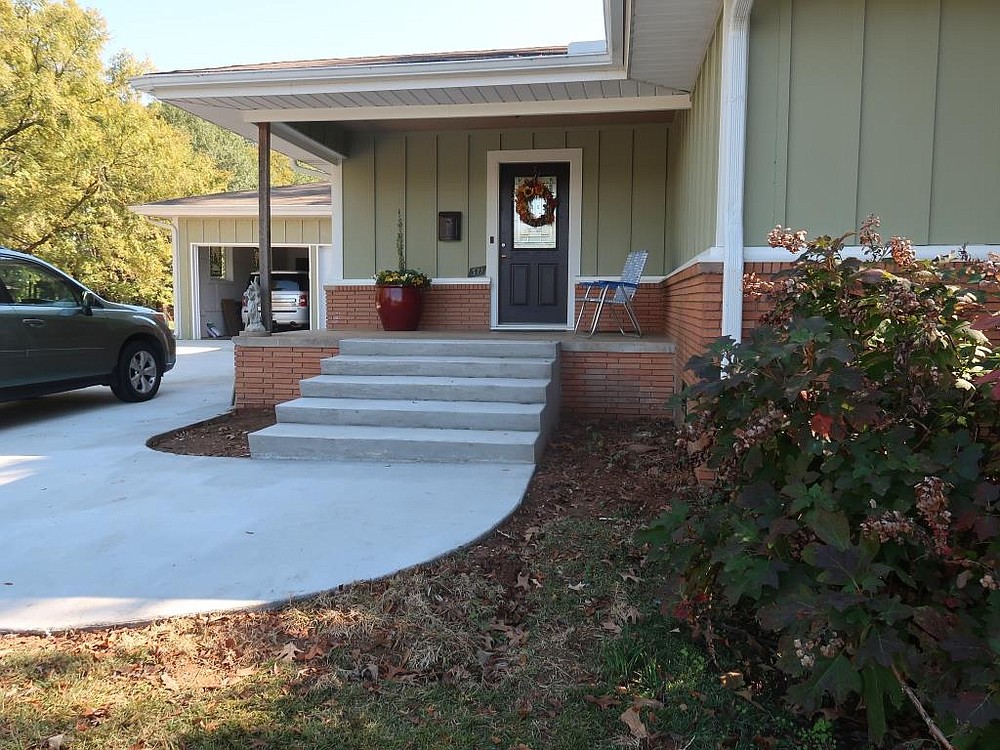 They invited another friend over for lunch. Stan Brown is an amazing plants person. He was the longtime owner of Blossomberry Nursery in Clarksville, and has propagated and collected plants his entire life. He is now retired, but that doesn't stop him from searching for new plants, or propagating them. He brought a lovely bouquet of unusual plants that were blooming in his yard now.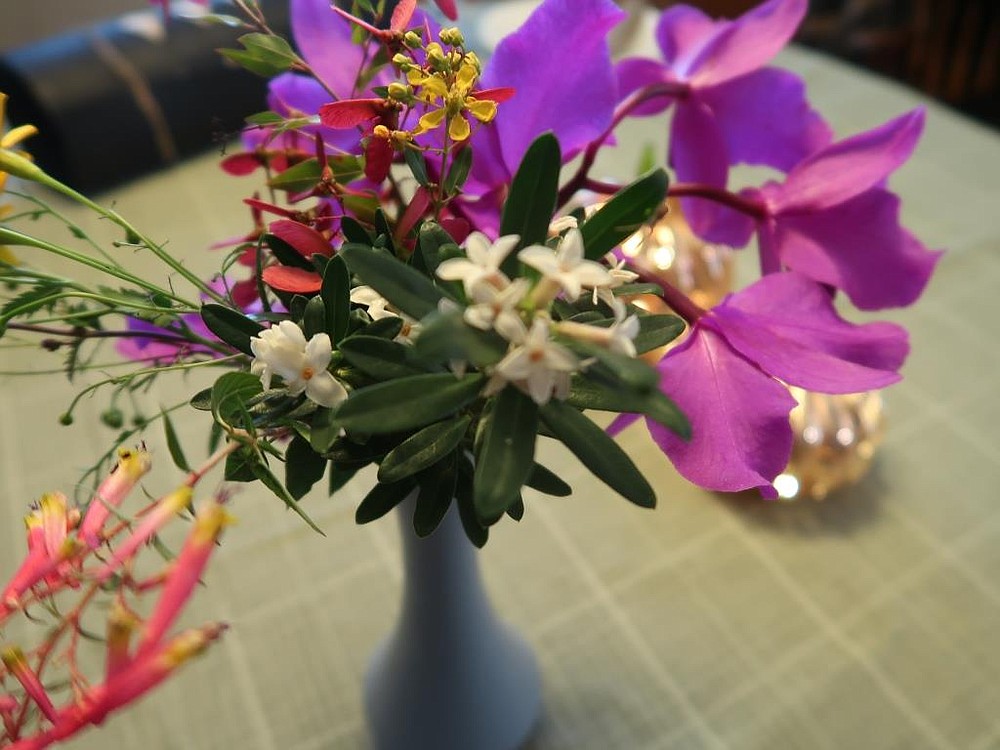 After lunch, the Chapman's gave me the grand tour of Clarksville. We went by their gorgeous city pocket park which is pretty in every season.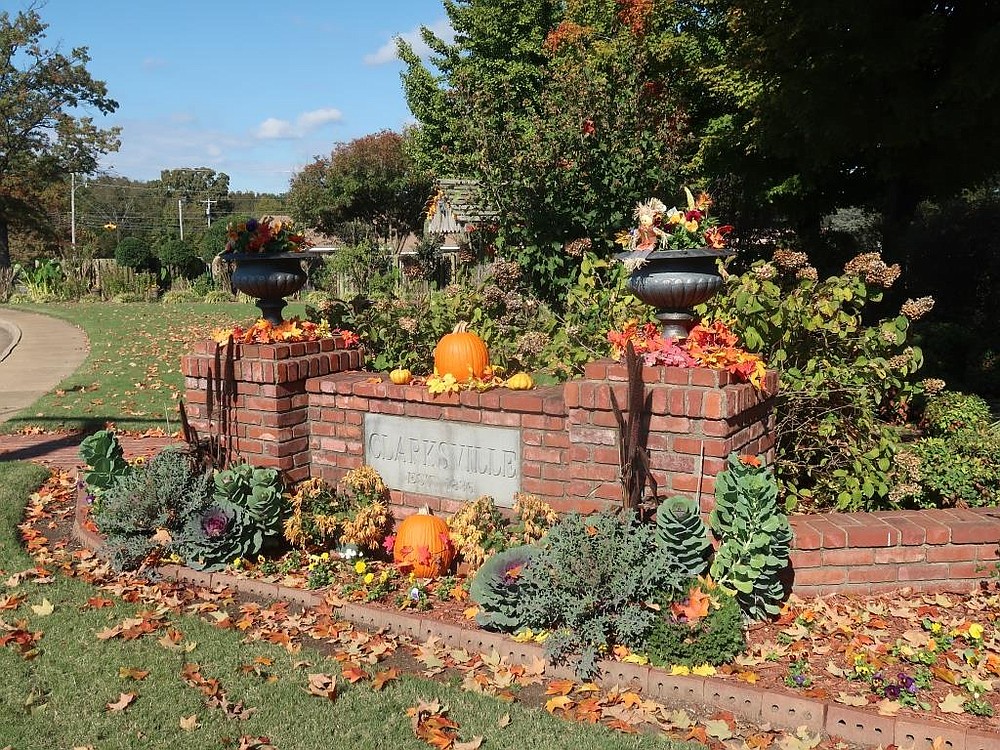 City employee Jackie V. is a whiz at gardening—she worked for Stan for over 20 years. She plans, plants and maintains many gardens throughout Clarksville. She propagates much of what she plants. We stopped in at the city greenhouse after looking at the gardens, and she was there. We had a nice visit and I got to see what she is growing.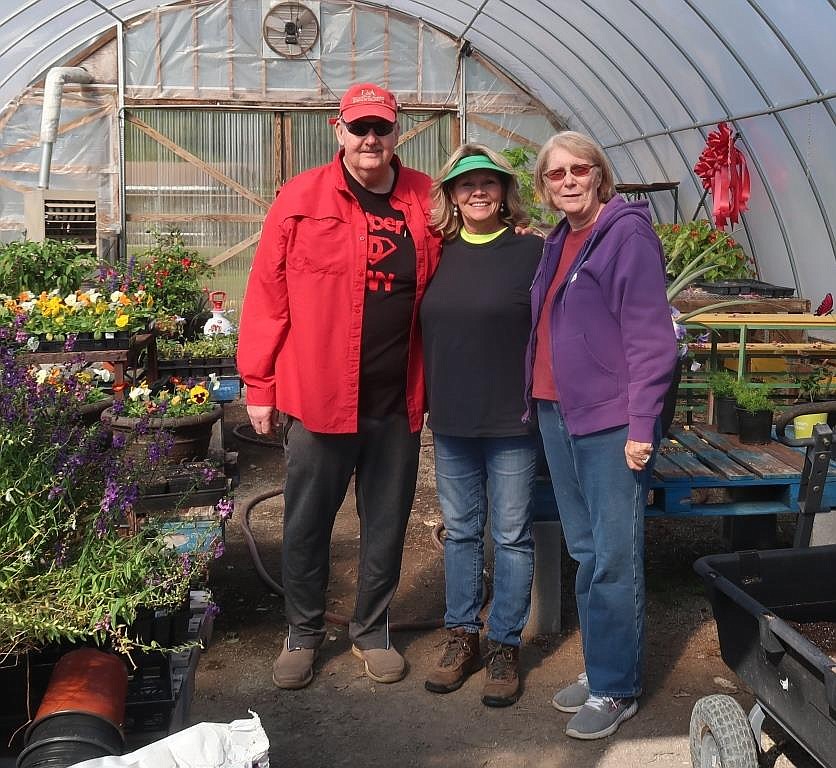 Not only does she beautify the city, but she grows a small vegetable garden on site for families in the community.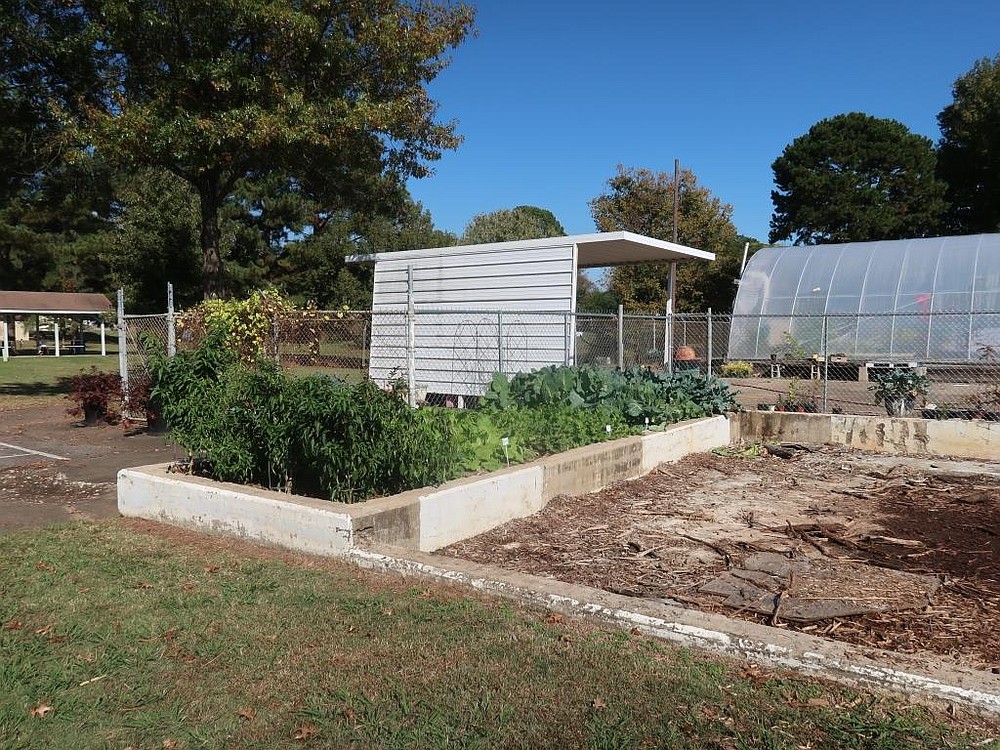 On average, 20 families benefit from her fresh produce. They also have a site with free mulch for community members.
One gentleman was there loading up.
Then we drove by their community pool, and went to the University of the Ozarks campus. My niece graduated from here and I had not been back to visit for some time. There were quite a few changes, plus a new minor degree in sustainable agriculture. A community garden is part of the program.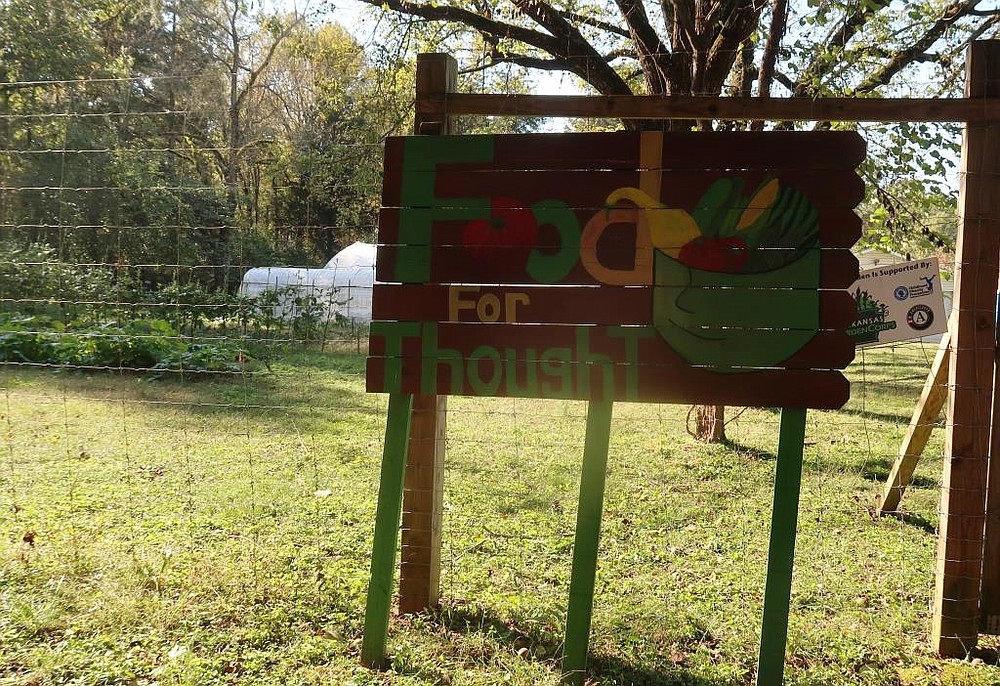 Food for thought is the garden, and we toured that as well.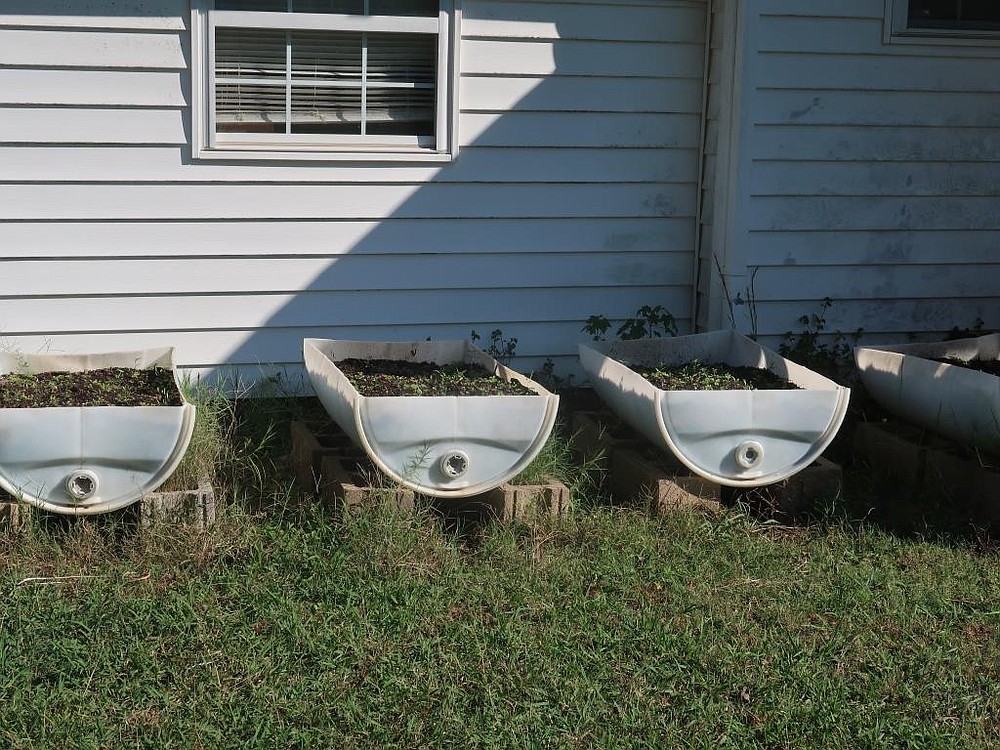 They are showcasing a variety of in-ground, raised bed, and high tunnel options.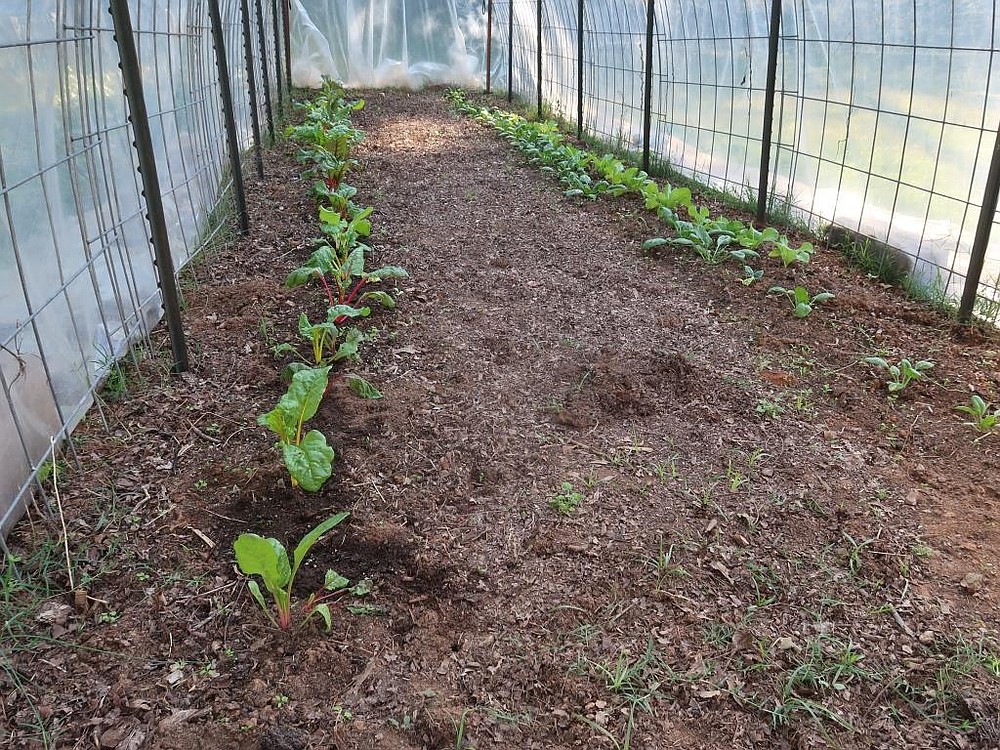 Then we went to visit Stan's yard.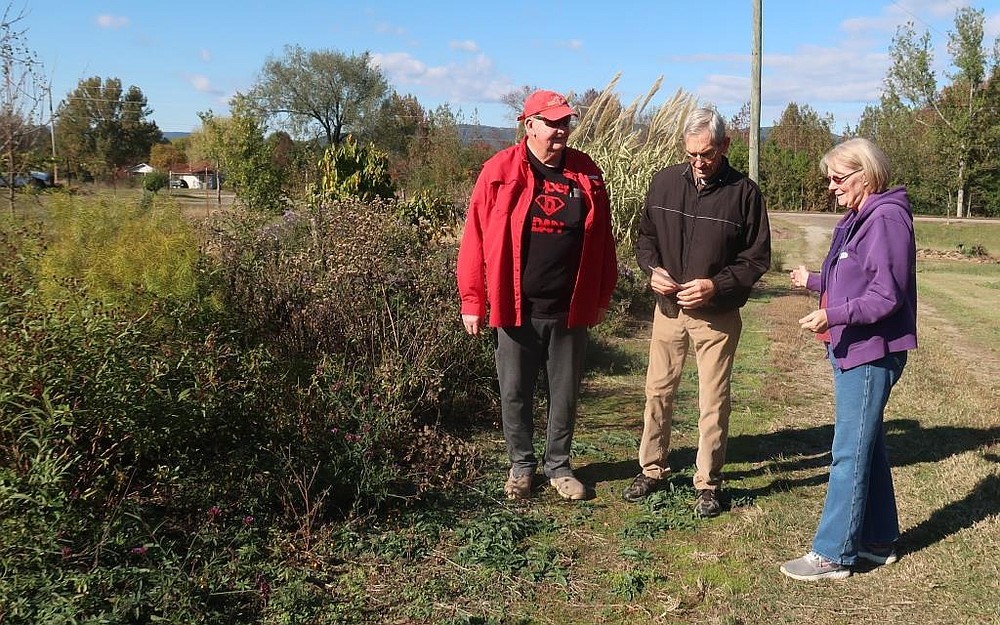 He has a huge amount of land and plants everywhere.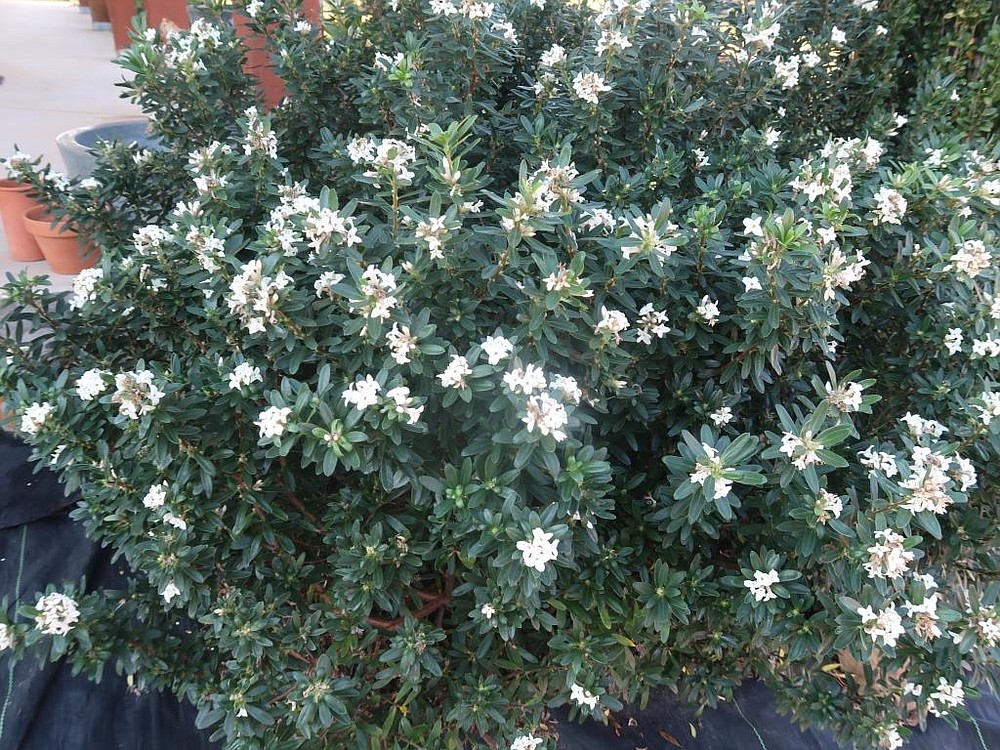 We found some amazing treasures. (I wouldn't be surprised to find some in this weeks mystery challenge!)
We made a quick stop at Blossomberry Nursery and visited with the new owner, then onto another nursery before heading back, so I could get my car and head home. A full day with great friends, talking plants and learning even more about what makes Clarksville special.