ST. LOUIS -- The NFL and Rams owner Stan Kroenke will pay $790 million to settle a lawsuit filed by St. Louis interests over the team's relocation to Los Angeles, a joint statement from St. Louis city and county said Wednesday.
No details of the settlement were released, and it wasn't immediately clear how much would be paid by Kroenke and how much would be covered by owners of the league's 31 other teams.
"This historic agreement closes a long chapter for our region, securing hundreds of millions of dollars for our communities while avoiding the uncertainty of the trial and appellate process," read a statement from St. Louis Mayor Tishaura Jones and St. Louis County Executive Sam Page.
St. Louis-area officials haven't determined yet how the settlement funds will be used, the statement said.
An NFL spokesman, in a brief statement, said the league and the St. Louis interests "have been able to fully resolve the dispute."
The settlement, reached in mediation, ends a 41/2-year-old lawsuit filed in the wake of the Rams' 2016 departure. Kroenke and the NFL had failed in bids to have the lawsuit dismissed or at least moved out of St. Louis, and courts were sympathetic to the St. Louis side's effort to disclose financial information of team owners -- rulings that hastened the push for a settlement.
The case had been scheduled to go to trial Jan. 10. The lawsuit sought more than $1 billion. It claimed the team's move cost the St. Louis region millions of dollars in amusement, ticket and earnings tax revenue.
Then-owner Georgia Frontiere moved the Rams from Los Angeles in 1995 to her hometown of St. Louis, where they stayed for 21 seasons before Kroenke moved them back.
Kroenke, a Missouri real estate developer who is married to an heir of the Walmart fortune, became a minority owner when the team first came to St. Louis. Frontiere died in 2008 and left the team to her children, who sold the Rams to Kroenke in 2010.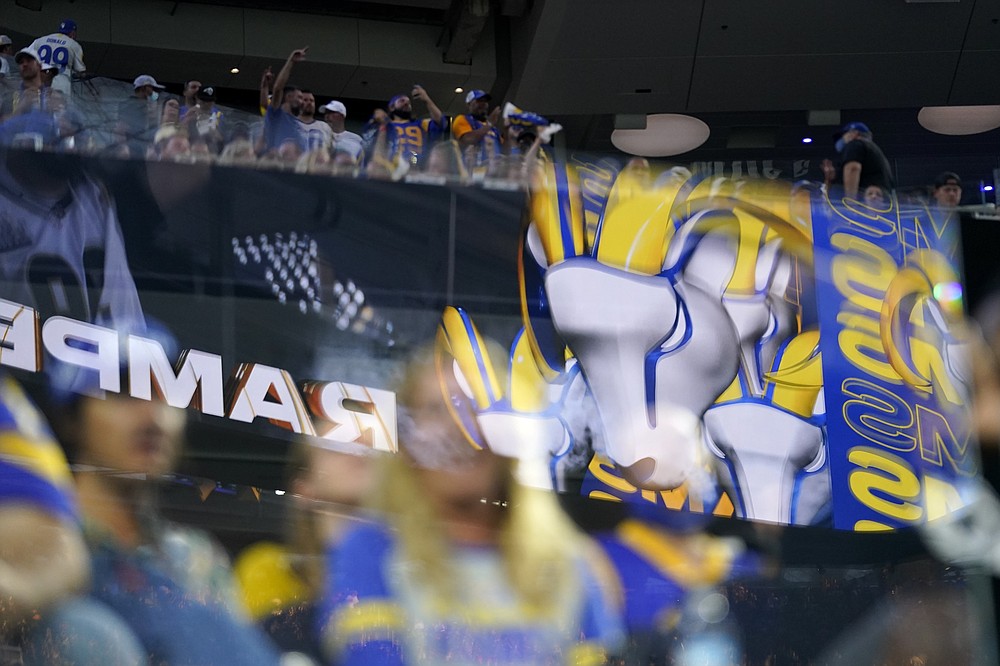 FILE - Fans are seen behind logos from the Los Angeles Rams at SoFi stadium during the first half of an NFL football game against the Chicago Bears, Sept. 12, 2021, in Inglewood, Calif. The NFL and Rams owner Stan Kroenke will pay $790 million to settle a lawsuit filed by St. Louis interests over the team's relocation to Los Angeles, a joint statement from St. Louis city and county said Wednesday, Nov. 24, 2021. (AP Photo/Jae C. Hong)