OAKLAND, Calif. -- Ray Fosse, the strong-armed catcher whose career was upended when he was bowled over by Pete Rose at the 1970 All-Star Game, has died. He was 74.
Carol Fosse, his wife of 51 years, said in a statement online that Fosse died Wednesday after a 16-year bout with cancer.
Fosse was a budding talent for Cleveland when he made his first All-Star team as a 23-year-old in 1970, the same year he hit .307 with a career-high 18 home runs and won the first of two Gold Gloves while throwing out 55% of attempted base stealers.
Rose barreled over him to score the winning run in the 12th inning of the exhibition at Cincinnati's Riverfront Stadium. Fosse fractured and separated his left shoulder, and he told The Associated Press in 2015 his body still ached 45 years later.
"As much as it's shown, I don't have to see it on TV as a replay to know what happened. It's fresh," he said.
A first-round draft pick by Cleveland in 1965 from Marion, Ill., Fosse made his second and final All-Star team in 1971 but never replicated that terrific 1970 season over a 12-year career with Cleveland, Oakland, Seattle and Milwaukee.
He batted .256 with 61 home runs in 924 games, and helped the Athletics win the World Series in 1973 and '74.
After his playing days were done, Fosse became a popular broadcaster for the A's beginning in 1986, and he worked through part of the 2021 season.
"The Oakland A's are heartbroken to learn of the passing of Ray Fosse," the team said in a statement Wednesday. "Few people epitomize what it means to be an Athletic more than Ray."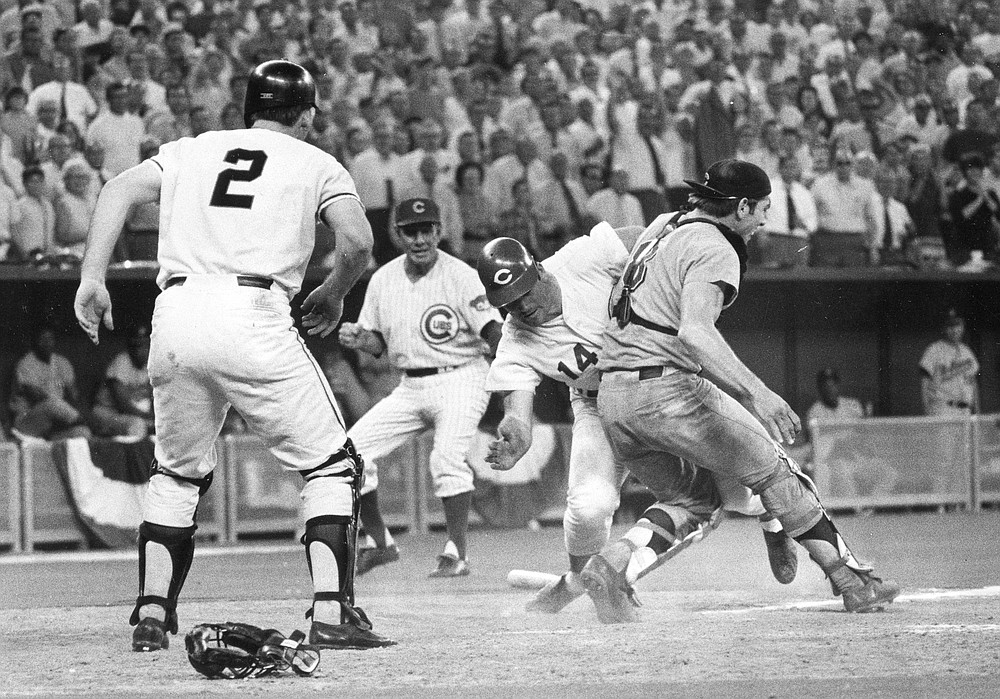 FILE - In this July 14, 1970, file photo, National League's Pete Rose slams into American League catcher Ray Fosse to score the winning run during the 12th inning of the baseball All-Star Game in Cincinnati. Looking on are third base coach Leo Durocher, and on-deck batter Dick Dietz (2). Fosse, the strong-armed catcher whose career was upended when he was bowled over by Rose in the All-Star Game, has died. He was 74. Carol Fosse, his wife of 51 years, said in a statement Fosse died Wednesday, Oct. 13, 2021, after a 16-year bout with cancer. (AP Photo, File)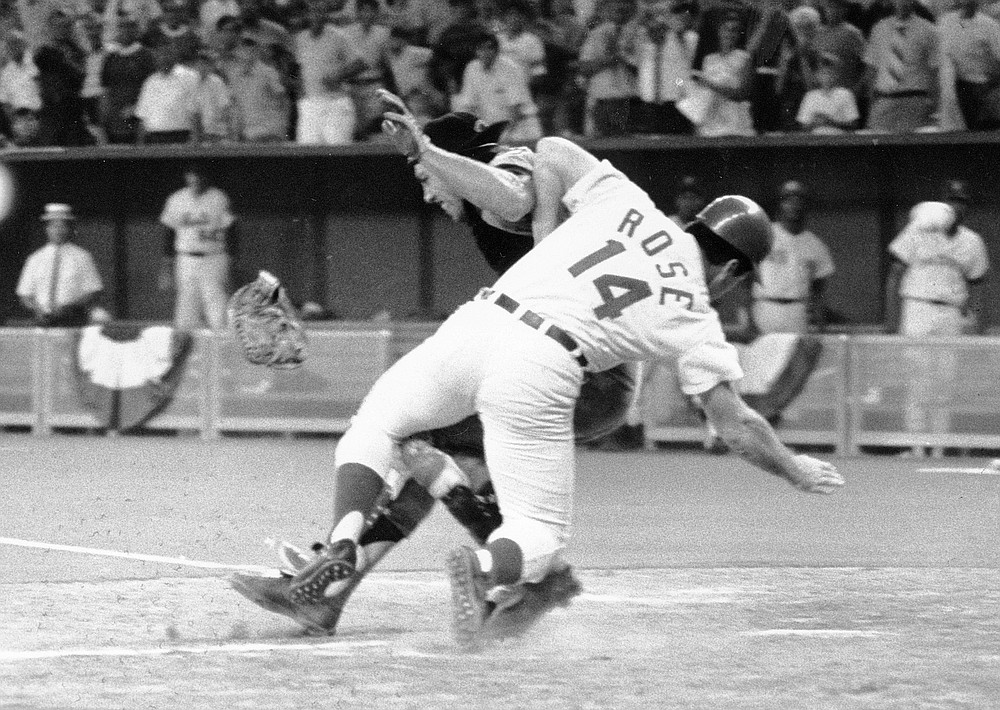 FILE - In this July 14, 1970, file photo, National League's Pete Rose collides with American League catcher Ray Fosse as he scores the winning run during the 12th inning of the baseball All-Star Game in Cincinnati. Fosse, the strong-armed catcher whose career was upended when he was bowled over by Rose, has died. He was 74. Carol Fosse, his wife of 51 years, said in a statement Fosse died Wednesday, Oct. 13, 2021, after a 16-year bout with cancer. (AP Photo/File)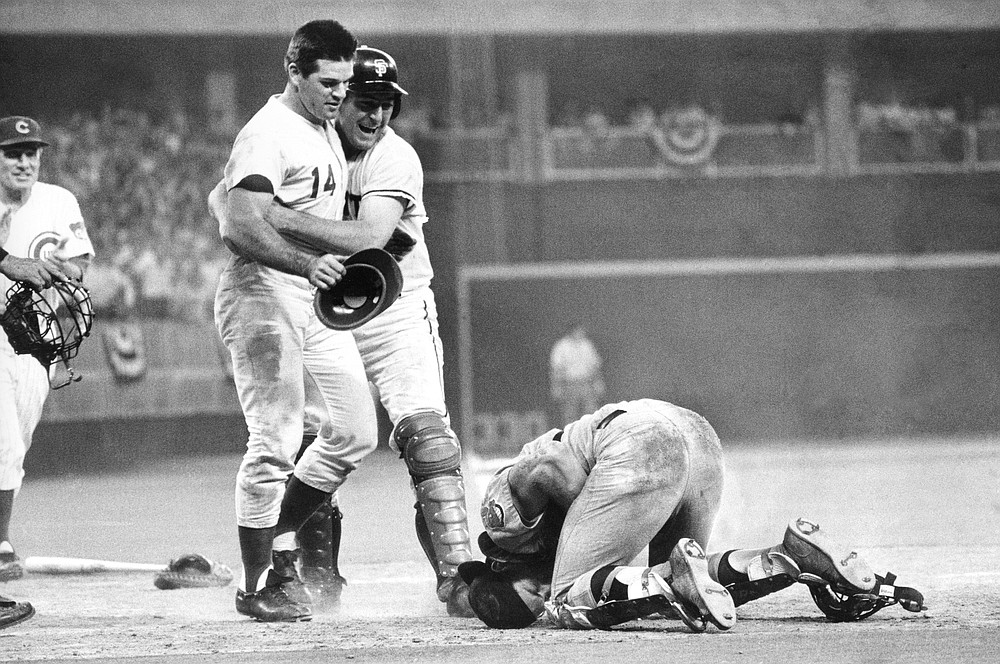 FILE - In this July 14, 1970, file photo, National League's Pete Rose, left, is hugged by teammate Dick Dietz while American League catcher Ray Fosse lies injured on the ground, after Rose crashed into Fosse to score the game-winning run in the baseball All-Star Game in Cincinnati. Fosse, the strong-armed catcher whose career was upended when he was bowled over by Rose in the All-Star Game, has died. He was 74. Carol Fosse, his wife of 51 years, said in a statement Fosse died Wednesday, Oct. 13, 2021, after a 16-year bout with cancer. (AP Photo, File)