What started out as a leak in the downstairs closet, turned into a much bigger problem. We don't use that bedroom/nor closet, so it wasn't noticed for some time.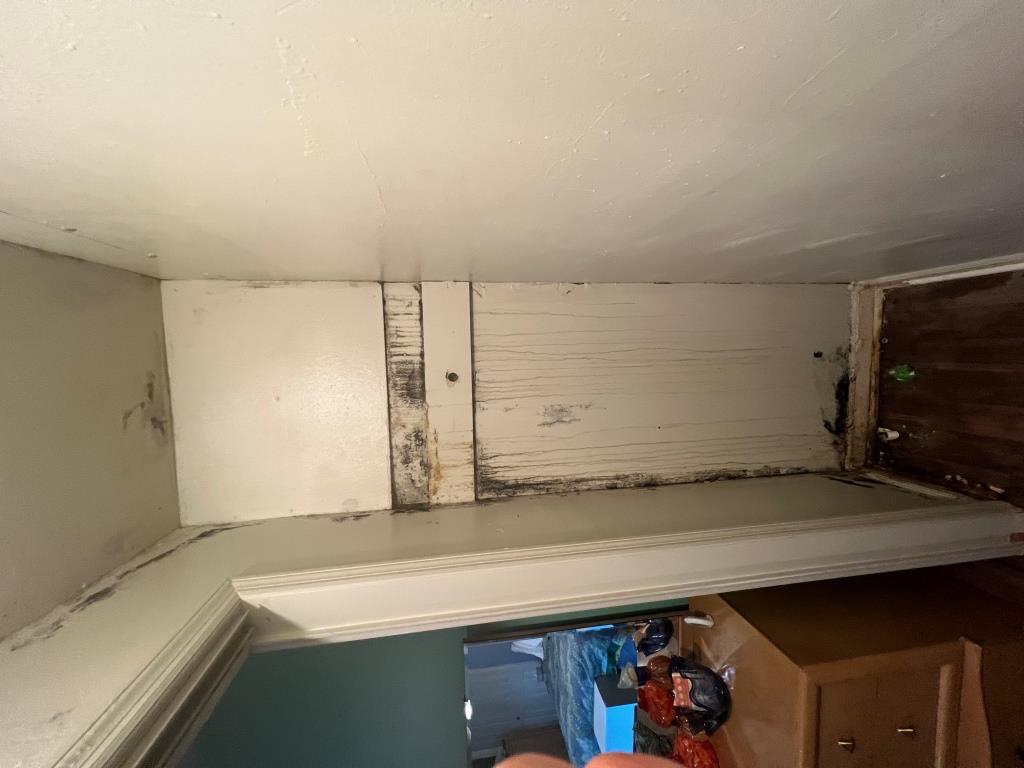 Once Clay got the closet wall got taken out, you could see the damage coming from our upstairs master bath,
and they decided it was a leaky toilet. Once the toilet got pulled,
they discovered the leak had been ongoing for a long time. They thought we would have to replace the floor around the toilet and get a new floor, so Clay started demolishing it. The damage became more extensive.
The result was, we were getting a new bathroom. The damage was discovered soon after the tornado, so finding a work crew was daunting. We were lucky that we had a spare bathroom across the hall, so we made it fine. The demo began on July 24
and we had it all finished on August 14.
We were elated. . . .until the toilet didn't quite flush properly. The spare bathroom had no problems, but the downstairs one gurgled and was running slow, but no backup. They decided we had something blocking the line. To the rescue our rooter man. He came on Tuesday, and what we thought would be a quick fix, took hours of snaking and mess. Not quite initiation by fire!
7 hours later he found it—somehow a hand towel sized towel was pulled out.
Now all flows smoothly and all our bathrooms are up and running, and all are sanitized!
All's well that ends well, but it was not quite the ending I was hoping for. The bathroom is delightful now—and think of the stories we have!