Tickets go on sale Feb. 6 for the 19th annual Valley of the Vapors Independent Music Festival, which will be held for the third year at Cedar Glades Park.
Confirmed artists for the March 17-19 festival include Deaf Club, Los Angeles/San Diego, featuring members of The Locust and Dead Cross; CDSM, Atlanta; Shutups, Oakland, California; zzzahara, Los Angeles; Sky Creature, New York City; Truth Club, Raleigh, North Carolina; and Locate S,1, Athens, Georgia, as well as Canadian acts Gloin, Toronto, Ontario; Living Hour, Winnipeg, Manitoba; and Begonia, Winnipeg. More artists are to be announced in the coming weeks.
"About half the artists who are coming through are veterans of VOV," said Sonny Kay, executive director for Low Key Arts. "But, as always, there's new groups. That's just the nature of it. And there'll be five or 10 bands that no one's ever heard before. Which is awesome, and what keeps it exciting for us too."
The festival will be located at Cedar Glades Park, 461 Wildcat Road, marking the third year in the location. According to Kay, the event continues to grow since becoming an outdoor festival, allowing a bigger audience and more vendors. The park also makes for great camping, with daily or weekend camping passes available.
Video not playing? Click here https://www.youtube.com/embed/5UES56VomUA
The show usually attracts about 500 people, but they hope to one day grow to about 1,000 people. Changing the camping passes this year, passes are assigned to cars instead of to individual ticket-holders to simplify the process. As many people can fit inside the car up to the camping area can be represented under one car fee.
"We want to do that organically," said Kay. "And get there when it's manageable for us. So for right now, 500 people is awesome."
Described by Kay as a "mishmash" of artists heading for the South by Southwest Music Festival, which takes place in Austin just days after VOV, audiences can expect a wide variety of musical acts. Everything from rock 'n' roll to electronic and more will be present.
Tickets for the festival go on sale Feb. 6 at https://www.valleyofthevapors.com/. Single day tickets cost $20 per day while weekend passes cost $50. Camping passes cost $30 per day or $75 for the weekend per car. Children 12 and younger get in free.
"It's always a work in progress," said Kay. "But, we love it. We love doing it there and people can expect more of everything they've come to know and love about it."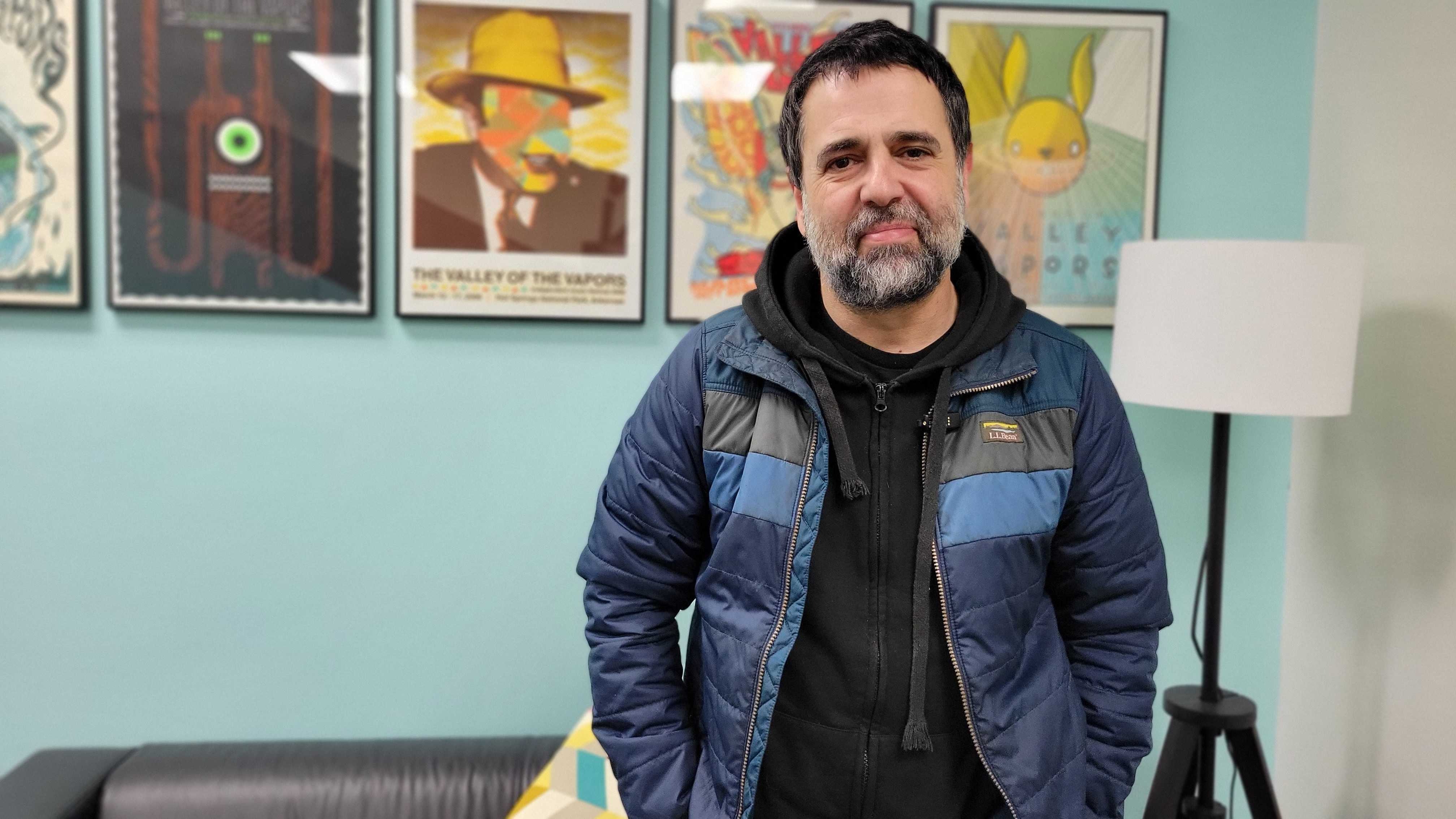 Sonny Kay, executive director for Low Key Arts, is shown in front of several Valley of the Vapors posters from the past 18 years. - Photo by Lance Brownfield of The Sentinel-Record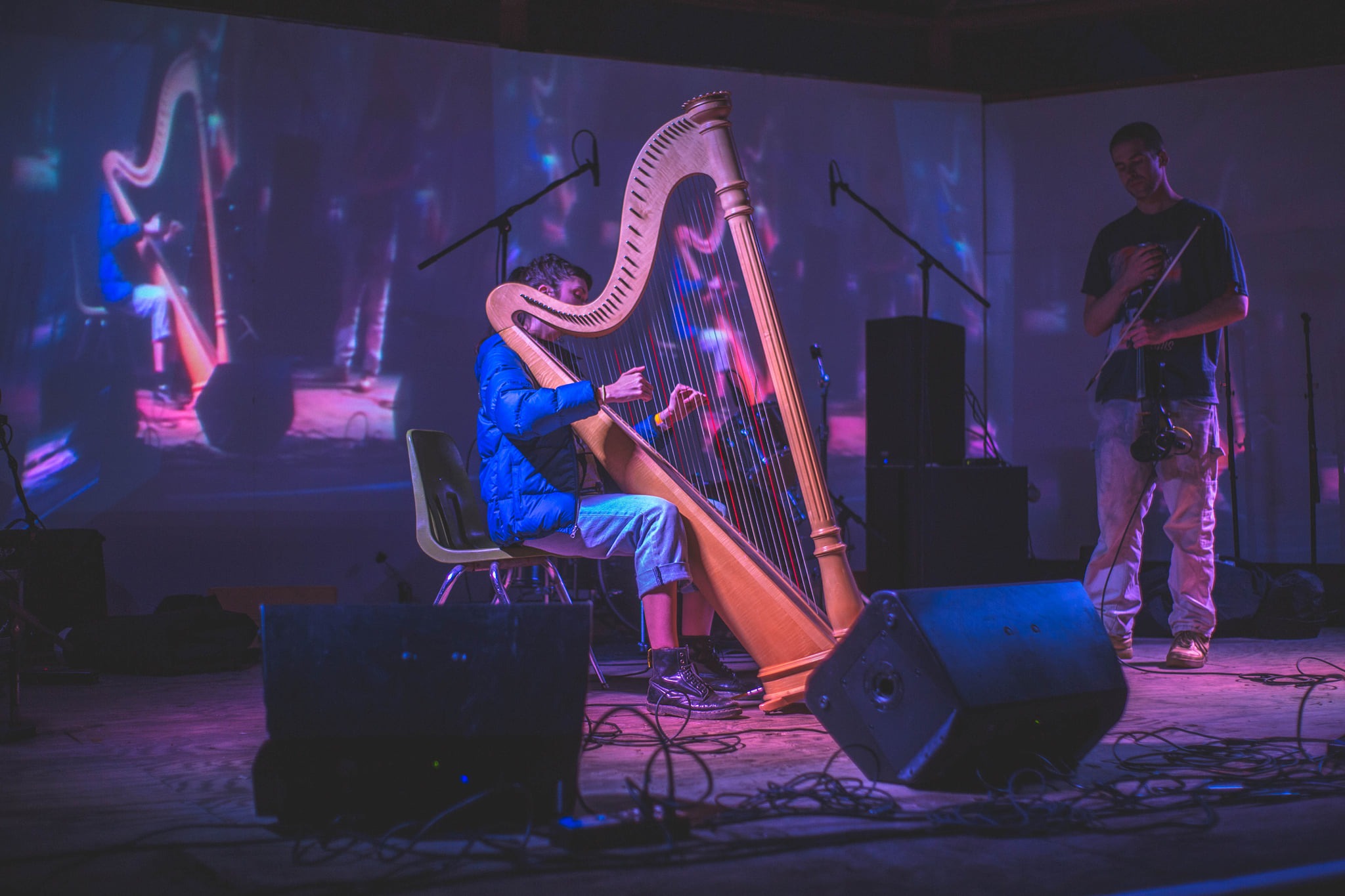 NYC-based musical duo, LEYA, performs at the 18th annual Valley of the Vapors Independent Music Festival last year. Photo is courtesy of Jando Martinez, via Low Key Arts. - Submitted photo