Movies don't have the cultural currency they once had.
But the Academy Awards show is tonight, and a lot of us are going to watch it, even if we haven't gotten around to "Triangle of Sadness" yet. We have to — somebody might slap somebody.
You might find it odd that I don't feel professionally obligated to pay much attention to the Oscars. But my main interest in the movies has to do with what they can tell us about ourselves rather than how they fare as commercial entities.
I look at the Oscars the same way I look at the NBA All-Star game. It can be entertaining, but it has little to do with quality basketball. Probably the best way to consume it is after the fact, via bite-size YouTube clips.
On the other hand, my job requires me to stay informed about cultural matters people talk about. People inevitably talk about the Oscars, complain about the Oscars, and make predictions about the Oscars. People ask questions about the Oscars. I probably should think about them, if only in self-defense.
And what I think — just about every year — is that the Oscars are OK. The 10 nominees for Best Picture are OK, and I genuinely like "The Banshees of Inisherin," "All Quiet on the Western Front," "Women Talking" and "Tár." I enjoyed "Top Gun: Maverick" and understand why "Avatar: The Way of Water" was nominated.
I don't care for the schematic sign design of Baz Luhrman's "Elvis," but I like Austin Butler's performance, especially during the movie's second half. (The real Elvis Presley is an infinitely more interesting character than this Wikipedia page-set-to music would suggest.)
Similarly, I like the idea behind "Everything Everywhere All at Once," but found the film derivative (2018's "Spider-Man: Into the Spider-Verse" did it better) and less transgressive than Daniel Scheinert and Daniel Kwan's previous film, 2016's "Swiss Army Man."
Had I seen "EEAAO" on its opening weekend (or earlier) I might have shared the enthusiasm of a lot of my fellow critics for the film. But I saw it a month or so after it opened, after I'd been exposed to a lot of rapturous reviews. So it was perhaps inevitable that I felt slightly let down.
I didn't like Steven Spielberg's "The Fabelmans" at all, despite the fact it employed two of my favorite actors (Michelle Williams and Paul Dano). I generally like Spielberg's movies, even those others find a little schmaltzy, but this seemed disingenuous and borderline dishonest. Spielberg is under no obligation to make a heartfelt confessional film, but this felt like a hedged bet.
That leaves "Triangle of Sadness," which is not the sort of film they give Oscars to, but a welcome nominee — Swedish director Ruben Ostlund is one of the more interesting voices working in movies today. That said, "Triangle of Sadness" felt more like an extended episode of "The White Lotus" than a feature film, and it's weaker than his previous efforts, "Force Majeure" (2014) and "The Square" (2017).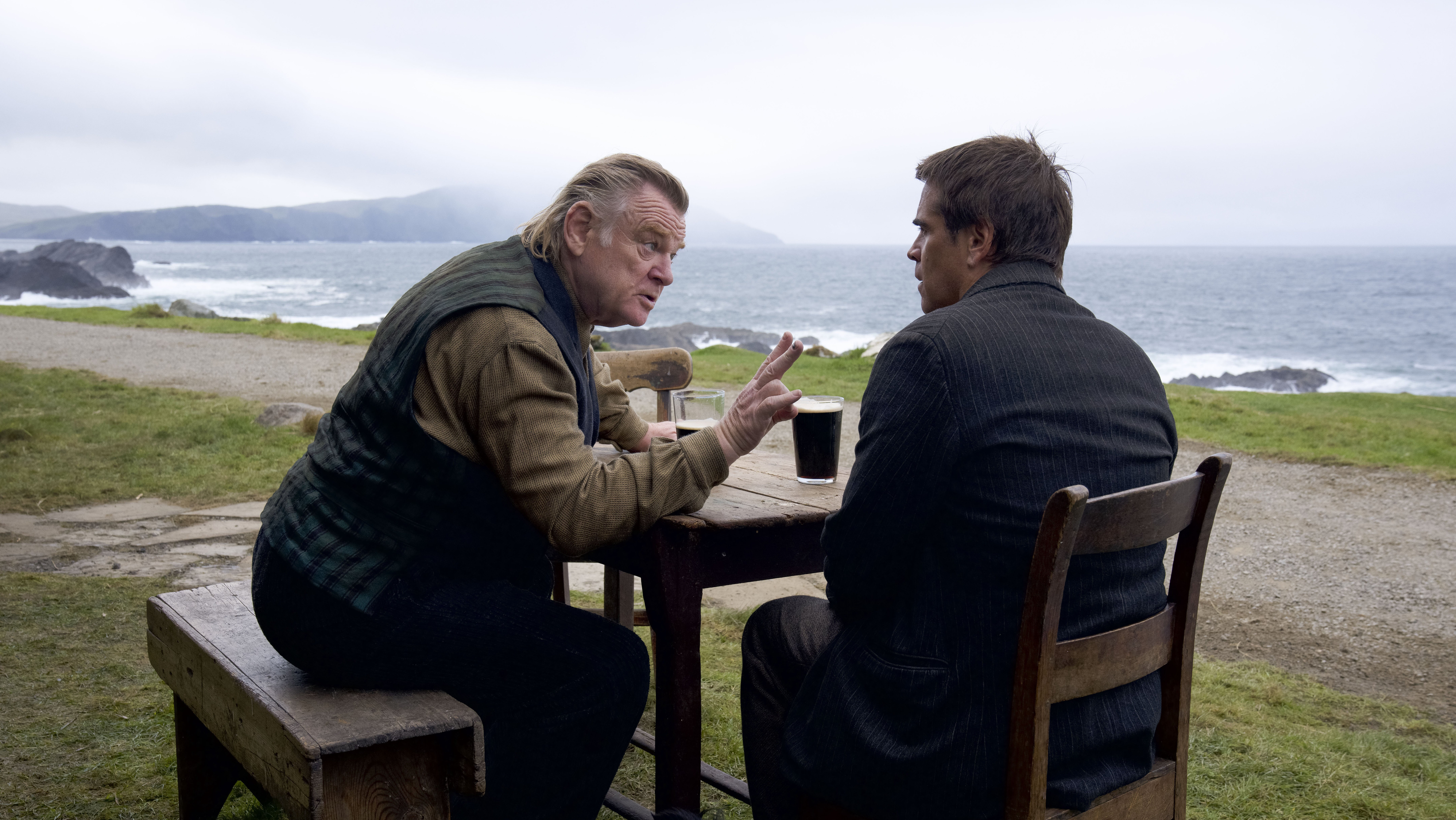 Brendan Gleeson and Colin Farrell star in "The Banshees of Inisherin," one of 10 films nominated for a 2023 Best Picture Oscar. Farrell is a Best Actor nominee.
TALENTED TEN
But with 10 nominees (and I'm fine with 10 nominees; the Academy can do what it wants with its awards but from a pragmatic standpoint I think it's good that more movies can use "Oscar-nominated" in their marketing), "Triangle of Sadness" probably deserves a spot. (So does "Nope" and "Decision to Leave" and especially "The Quiet Girl," which might turn out to be my favorite film of the past year. But you have to make a cut somewhere.)
I don't generally follow Oscar gossip and prediction talk, but it seems clear that "Everything Everywhere All at Once" is the favorite. You can draw a demographic line at about age 50 and just about everyone north of the line will say they found the movie frenetic and overstuffed, while younger voters probably loved it. It's like Rihanna's Super Bowl half-time show, which I would have found dull without the dangerous suspended platforms. Older people hated it or were confused by it; younger people liked it or didn't care.)
While the Academy has taken certain steps to bring in younger and more diverse voters, it still has a lot of very experienced voters. So my guess is that "EEAAO" will probably not win.
My guess is that "The Banshees of Inisherin" will win Best Picture. And, of this slate, that's what I'd like to win.
And you should always give the "Best Director" Oscar to the director of the year's Best Picture. Makes sense, right?
But the Academy likes to spread things around, so we might as well go ahead and exclude "Banshees" writer-director Martin McDonagh from consideration. (Unless "Banshees" doesn't win Best Picture, in which case McDonagh might pick this up as consolation.) Ostlund won't win, though it's good to see him nominated. Spielberg won't either, because even if you like "The Fabelmans" it's not his best fastball. The Daniels (Scheinert and Kwan) won't win because there are two of them.
That means Todd Field will win for "Tár," which, despite being a quintessential National Public Radio movie, is rich in significant detail and beautifully realized.
I would like to have seen Sarah Polley nominated for "Women Talking," in part because I gave her such a hard time over 2011's "Take This Waltz." While all this stuff is subjective, she attempted a film with a high level of difficulty — how do you make a movie about women talking in a barn cinematic and emotionally affecting? — and nailed it. And whoever directed "Top Gun: Maverick" could make an argument along those same lines; it had to be hard to keep that project from being ridiculous.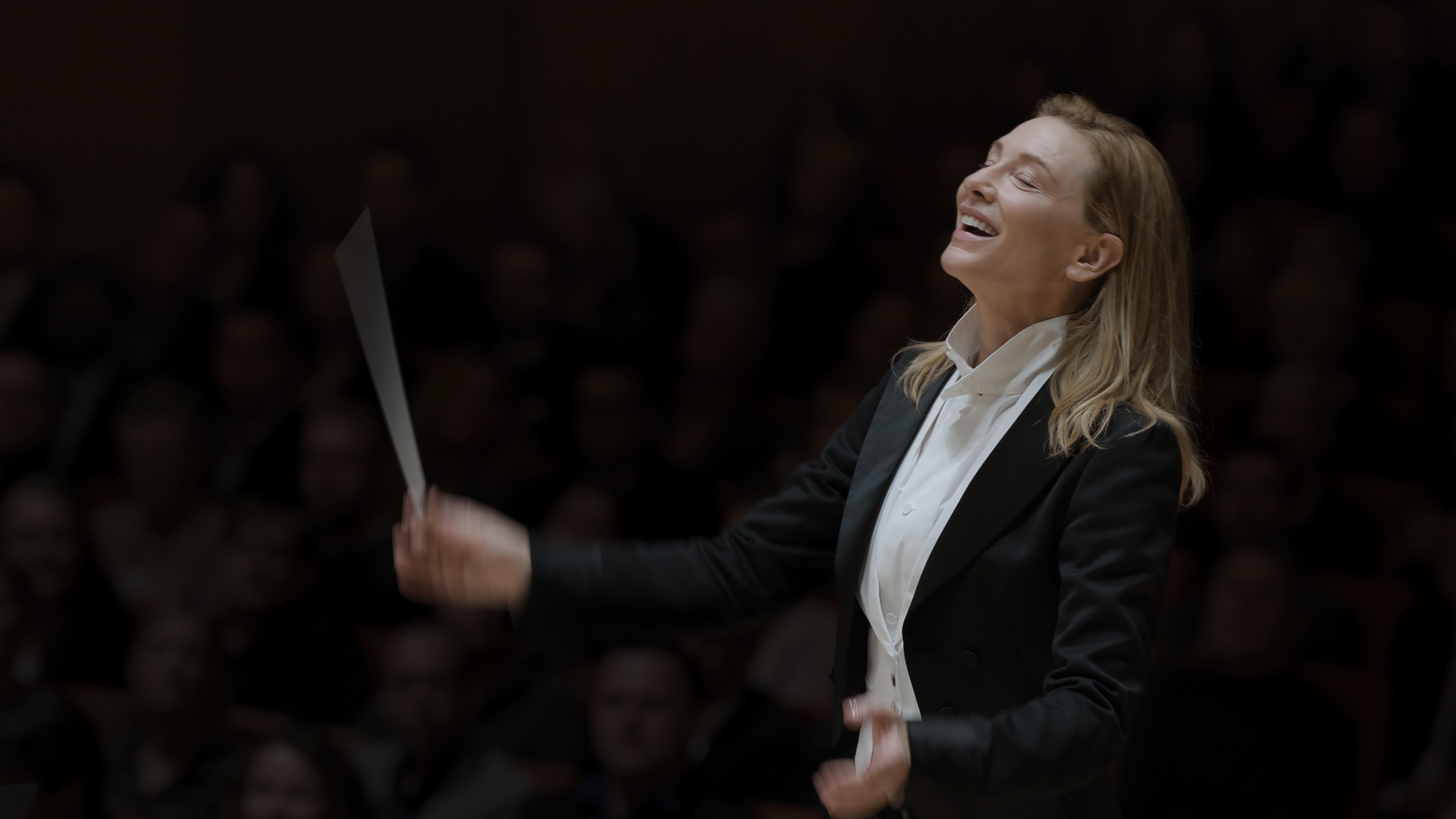 Best Actress nominee Cate Blanchett stars as Lydia Tár in "Tár," a Best Picture contender in the 95th Academy Awards. Director Todd Field is also up for an Oscar.
BEST ACTORS?
I think acting awards are stupid; art is not a competition and there's no agreed-upon standard for what constitutes "good acting." If I see a bad performance, I tend to blame the director rather than the actor. It is not difficult to find good actors.
That said, this is a column about the Oscars telecast and it won't do to say that all these actors are fine. It's not the aforementioned Butler's fault his Elvis is trapped in a superficial movie. Colin Farrell's turn in "Banshees" seems better if you're familiar with his work as completely different dudes in "The North Water" and "After Yang." Brendan Fraser will probably win for his work in "The Whale," because everyone considers him a grounded nice guy, though there's some blowback about him wearing a fat suit (and presumably taking work away from some authentically 600-pound actor). Paul Mescal and Bill Nighy are great in "Aftersun" and "Living," respectively, but neither of those films made much of an impression.
(Depressing true fact: in 2022, the top 10 films in terms of box office receipts accounted for more than 90% of the movie tickets sold in this country. A few years ago, they accounted for only about 50%. In the '70s, they accounted for only about 20%.)
The cinematic middle class — "The Whale," "Aftersun," "Living" and even "Tár" and "The Banshees of Inisherin" — is dying, or at least migrating to streaming services. I expect movie theaters to respond by making the movies they show even more of a luxury experience.
The Best Actress contest will likely come down to Cate Blanchett for "Tár" and Michelle Yeoh for "EEAAO." I might vote for Ana de Armas in "Blonde," even recognizing that job is more a modeling one than an acting one. (There are problems with the film, but most of them would be cured if the filmmakers had managed to uncouple the project from the idea of the historical Marilyn Monroe and just shot the legend. Anyway, de Armas was terrific, in service of a flawed plan.)
Andrea Riseborough was great in an otherwise ordinary movie ("To Leslie") and probably doesn't have a chance because some people will hold the authentic word-of-mouth campaign that got her nominated against her. And Michelle Williams is Michelle Williams in "The Fabelmans," which means she is luminous and watchable but probably not going to win.
Some might argue Blanchett is the Shohei Ohtani of this category; that she should probably win every year. My guess is Yeoh, though my heart belongs to de Armas or Riseborough, the two least likely contenders.
THE SUPPORTERS
The supporting categories seem more interesting and competitive, though this year my clear favorite is Kerry Condon in "The Banshees of Inisherin." I enjoyed this performance so much that I'd like to see it rewarded. (Plus Condon has been around for awhile and is consistently enjoyable.)
My guess is Angela Bassett will win for "Black Panther: Wakanda." Stephanie Hsu and Jamie Lee Curtis were both nominated for "EEAAO," which conventional wisdom holds will cause them to split the vote, while Hong Chau's nomination (for "The Whale") feels like it ought to be award enough. (I think she was a lot of voters' third, fourth or fifth choice.)
Brendan Gleeson might be the favorite to win Best Supporting Actor ("Banshees") but Barry Keoghan was nominated for the same film, which would probably cause the smart money to stay away from either of them. Either of them could win. If I have to make a choice, Gleeson is it.
But Ke Huy Quan ("EEAAO") has the best brand story, and there may be some sentiment for old warhorse Judd Hirsch ("The Fabelmans"). Brian Tyree Henry is excellent in "Causeway" but I wonder if many Academy viewers have even seen the Apple TV+ offering.
In one of my critics' groups, there's an old-timer who steadfastly refuses to vote on the year's best animated films on the grounds that they are "cartoons" unworthy of his consideration. I think they're some of the best movies made these days, and while you could argue that 2022 was a poor year for feature films, it was a good one for animated features. I admire more than love "Guillermo del Toro's Pinocchio," but that has to be the front-runner in this category. (If it wins it will provide Netflix with its first Oscar.)
I wasn't in the demographic for "Turning Red" or "The Sea Beast," but adored "Marcel the Shell With Shoes On." I resisted "Puss in Boots: The Last Wish" until last week, figuring I wouldn't care much for the "Shrek" spinoff. But "Puss in Boots" turned out to be my favorite animated film of the year. Still, "Pinocchio" is going to win.
It used to be that I'd see all the foreign language films nominated. I missed out on the Belgium entry "Close." Germany's "All Quiet on the Western Front" might be the prohibitive favorite in this category, but while that's a strong film that made my end-of-the year Top 10 list, I like Ireland's "The Quiet Girl" and Poland's "EO" (the last Oscar film I saw before writing this — thanks Criterion Channel) better. And "Argentina, 1985" (Argentina) is a remarkable legal drama that feels unnervingly relevant.
It's a great slate. World cinema is in good shape.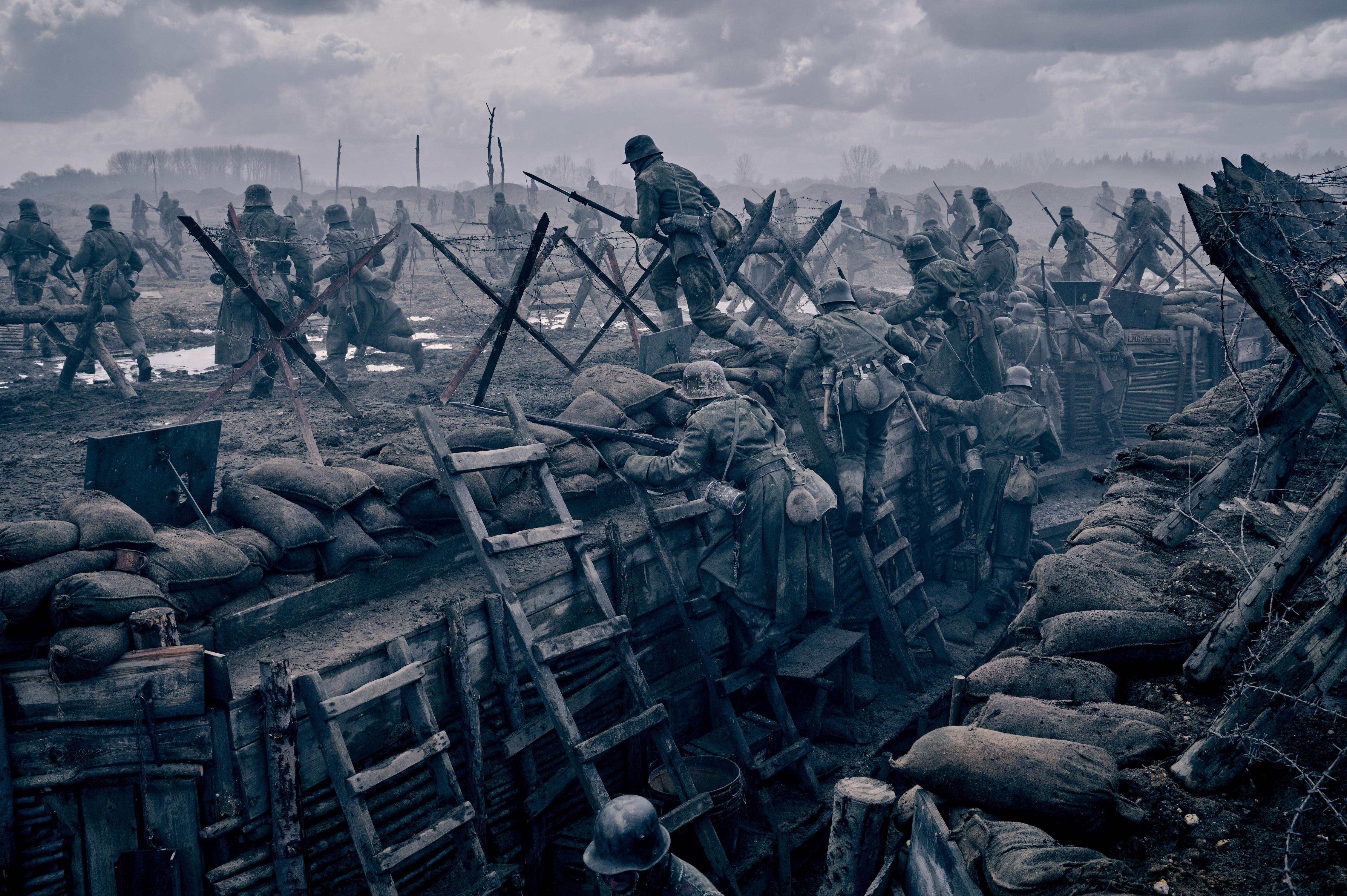 "All Quiet on the Western Front" is among the Oscar nominees for Best Picture.
BEST (FILM) PHOTO SHOOT
The Best Cinematography category is a weird one because Claudio Miranda, who I assumed was a favorite to win for his work on "Top Gun: Maverick," didn't even get nominated. That leaves us with perennial nominee Roger Deakins (a great artist and wonderfully generous man), whose work in "Empire of Light" is the best thing in this uneven but somewhat underrated memory play; Florian Hoffmeister for "Tár," Mandy Walker for "Elvis," James Friend for "All Quiet on the Western Front"and Darius Khondji for "Bardo, False Chronicle of a Handful of Truths."
All are gorgeous, but none — not even "Tár" — are completely satisfying, and I haven't a clue as to who will win. Walker could be the first woman to win in this category — Rachel Morrison and Ari Wegner were previously nominated for, respectively, "Mudbound" (2017) and "The Power of the Dog" (2021) — but "All Quiet on the Western Front" looks like it was a difficult movie to shoot. I would vote for Hoffmeister and "Tár," but that might be because I liked the brutalist apartment set so much.
You still have until noon today to enter our Oscar picking contest and prove you're smarter than I about what Hollywood wants to honor. And then we can settle in and watch the TV show.
Hope no one gets hurt this year.
Visit: arkansasonline.com/news/2023/mar/06/contest-make-your-oscars-predictions-and-be-entered-to-win
Email: pmartin@adgnewsroom.com