Gin, jazz and murder provide the fuel. Musical theater maestros Fred Ebb and John Kander light the fire. "Chicago" is the result.
The musical, loosely based on a 1926 play of the same title about actual criminals in the Windy City during the Jazz Age, originally debuted in 1975, but it's the 1997 revised revival that has made it popular. It pulled down six Tony Awards and the 2002 movie won six Oscars including best picture.
Housewife and chorus girl Roxie Hart has dreams of hitting the vaudeville big time, but when her lover threatens to walk out on her, she pulls a gun and shoots him. Though she revels in the publicity Chicago's female murderers receive, she finds herself embroiled in a rivalry with fellow inmate Velma Kelly, already a stage star, who has two murders to her tally, for headlines and the services of the town's slickest — and most mercenary — criminal lawyer.
The show's current national tour, sitting down briefly for three performances this weekend at Little Rock's Robinson Center Performance Hall, is being billed as marking the revival's 25th anniversary. The tour actually got underway in 2019, says Logan Floyd, who last fall returned to the role of Velma Kelly.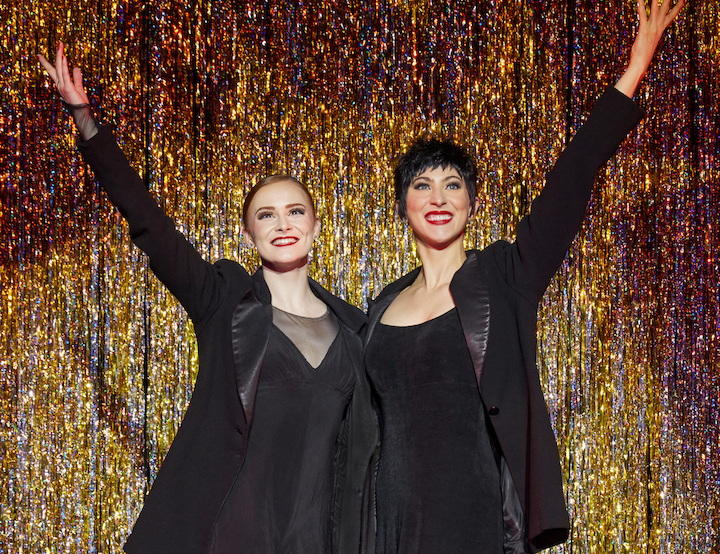 Katie Frieden (left) plays Roxie Hart with Logan Floyd as Velma Kelly in the 25th anniversary national tour of "Chicago." (Special to the Democrat-Gazette/Jeremy Daniel) "The show is back as well," she says, explaining that the 2019-20 tour was putting on its 16th show when the covid-19 pandemic shut down everything theatrical, from Broadway to the boonies.
Audiences should consider Floyd a so-called "triple threat," she agrees, because the role requires that she sing, act and dance. "I'm doing all three in this show, but acting is what I love the most," she says, because it involves storytelling. "There is so much story to be told in 'Chicago,' and I love telling Velma's story," she explains.
Velma has been a dream role ever since she saw the movie with her mom: "As soon as 'All That Jazz' started, I thought, 'That's what I want to do.'"
Floyd is playing her second Kander-and-Ebb "heroine" — she has played Sally Bowles in "Cabaret," which she describes as "a very fun show — there's so much depth in that role. And with an accent." (In the stage version, Sally is British; in Liza Minnelli's movie portrayal, she's an American.)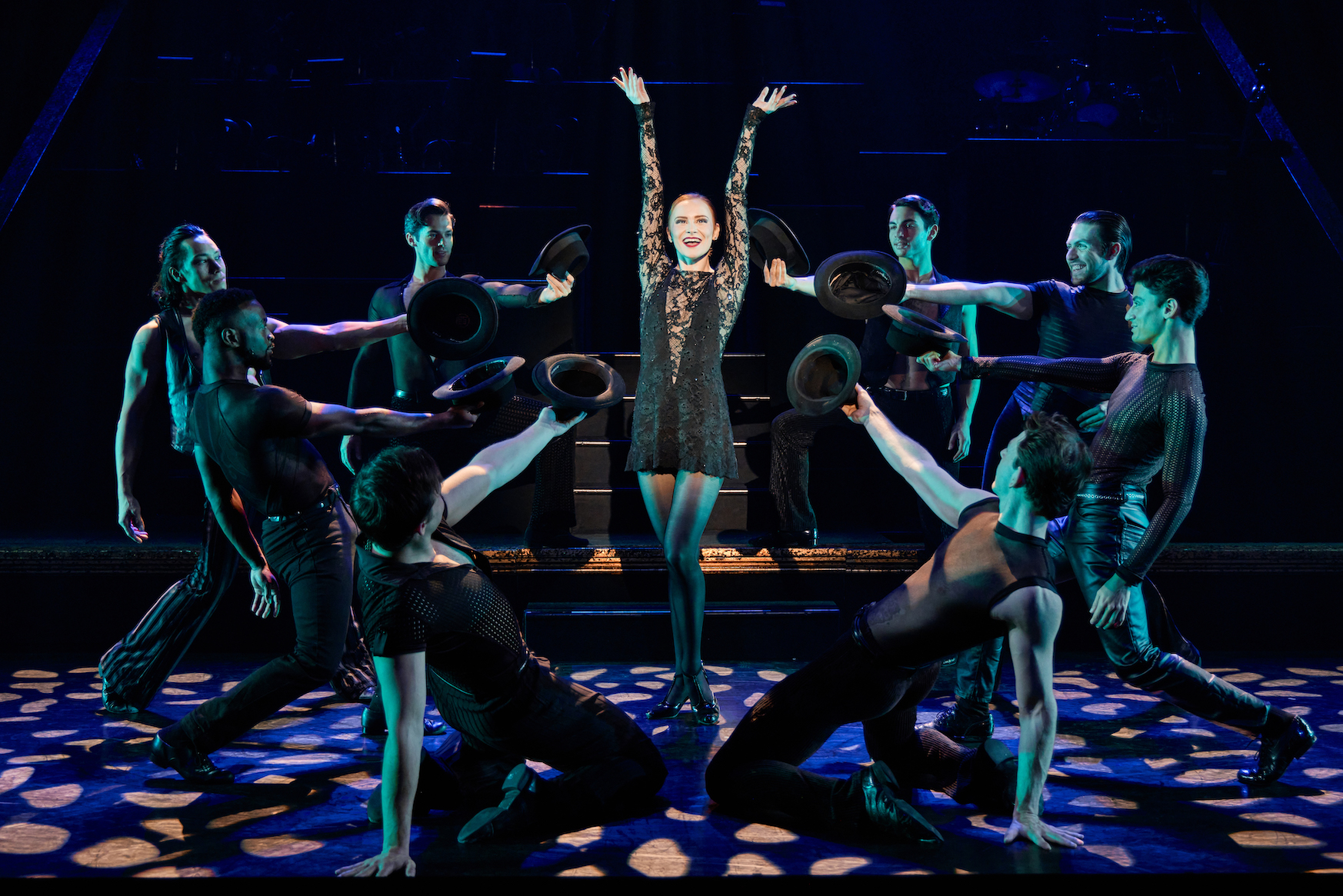 Katie Frieden as Roxie Hart (Special to the Democrat-Gazette/Jeremy Daniel) Floyd notes Velma's "competitive nature," but she explains that while most productions stress the jealousy between Velma and Roxie and focus on the catfighting, "I never felt that with Velma." In her interpretation, she says, "she's more playful than that. Her focus is to get out of jail, get back to performing. She doesn't have the time or the energy to be petty."
Roxie is also a dream role for Katie Frieden, who joined this, her first tour, in October.
She, too, admits to being a triple threat, but "I started out as a dancer and that's my home base." She's a graduate of Oklahoma City University's renowned musical theater program. And she's a big fan of "anything and all things Fosse-related," referring to Bob Fosse, who co-wrote the musical's book and directed the original 1975 production.
Her biggest challenge, she says, has been, "first, learning the role and finding myself in the role."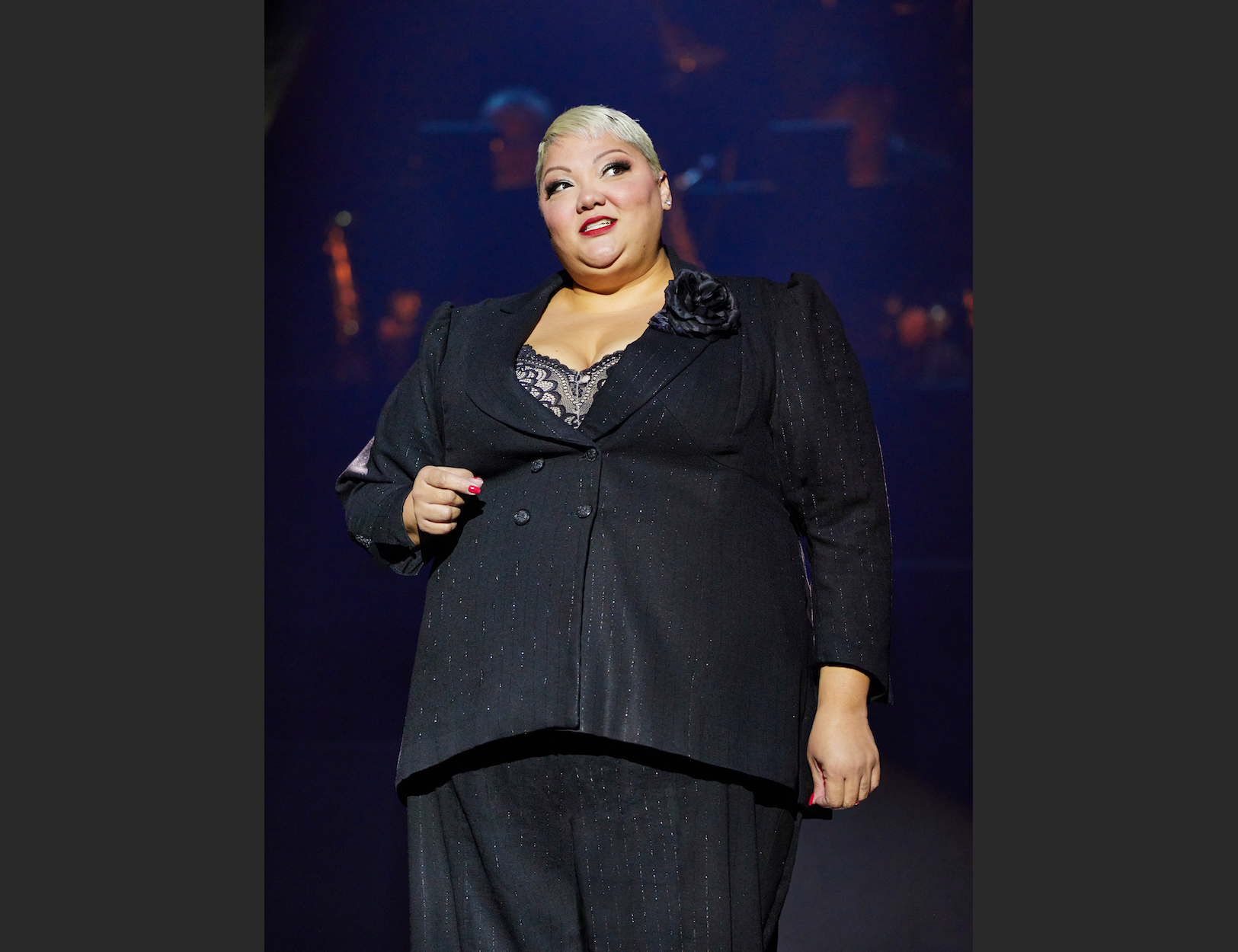 Christina Wells plays women's warden "Mama" Morton. (Special to the Democrat-Gazette/Jeremy Daniel) "It's been hard for me to find my own version, but the creative team" — including director Walter Bobbie and choreographer Gary Chryst, who re-created Ann Reinking's original production choreography in Fosse's style — "were so helpful in helping me.
"I'm playing a younger, more innocent Roxie," she explains, also using the word "playfulness" in dealing with the tension between Roxie and Velma.
"Speaking for Roxie, she never intends to be mean to Velma; in her head, she's the ultimate star, and that will never fade. She admires Velma — she's everything that Roxie wants to be."
'Chicago'
What: 25th anniversary national tour. Music by John Kander, lyrics by Fred Ebb, book by Ebb and Bob Fosse
When: 7:30 p.m. Friday, 2 and 7:30 p.m. Saturday
Where: Robinson Center Performance Hall, 426 W. Markham St. at Broadway, Little Rock
Tickets: $39-$93
Information: (501) 244-8800; CelebrityAttractions.com or Ticketmaster.com