Elsewhere in entertainment, events and the arts:
MUSIC: Jazz in the Park
Little Rock's Jazz in the Park series marks its 10-year anniversary with a performance by Little Rock band SynRG, 6 p.m. April 5 in the River Market Pavilion, 400 President Clinton Ave., Little Rock.
Admission is free. Beer, wine, soft drinks and water will be available for sale (no BYOB alcohol or coolers) with a portion of the proceeds benefiting Art Porter Music Education, Inc.'s scholarship fund. Lawn chairs are welcome, but seating will also be provided.
The rest of the lineup (all performances, 6 p.m. Wednesdays; admission is free):
◼️ April 12: Tawanna Campbell
◼️ April 19: Marquis and Mood
◼️ April 26: Genine Latrice Perez
Sponsor is the Little Rock Convention & Visitors Bureau in partnership with Art Porter Music Education Inc. Visit rivermarket.info.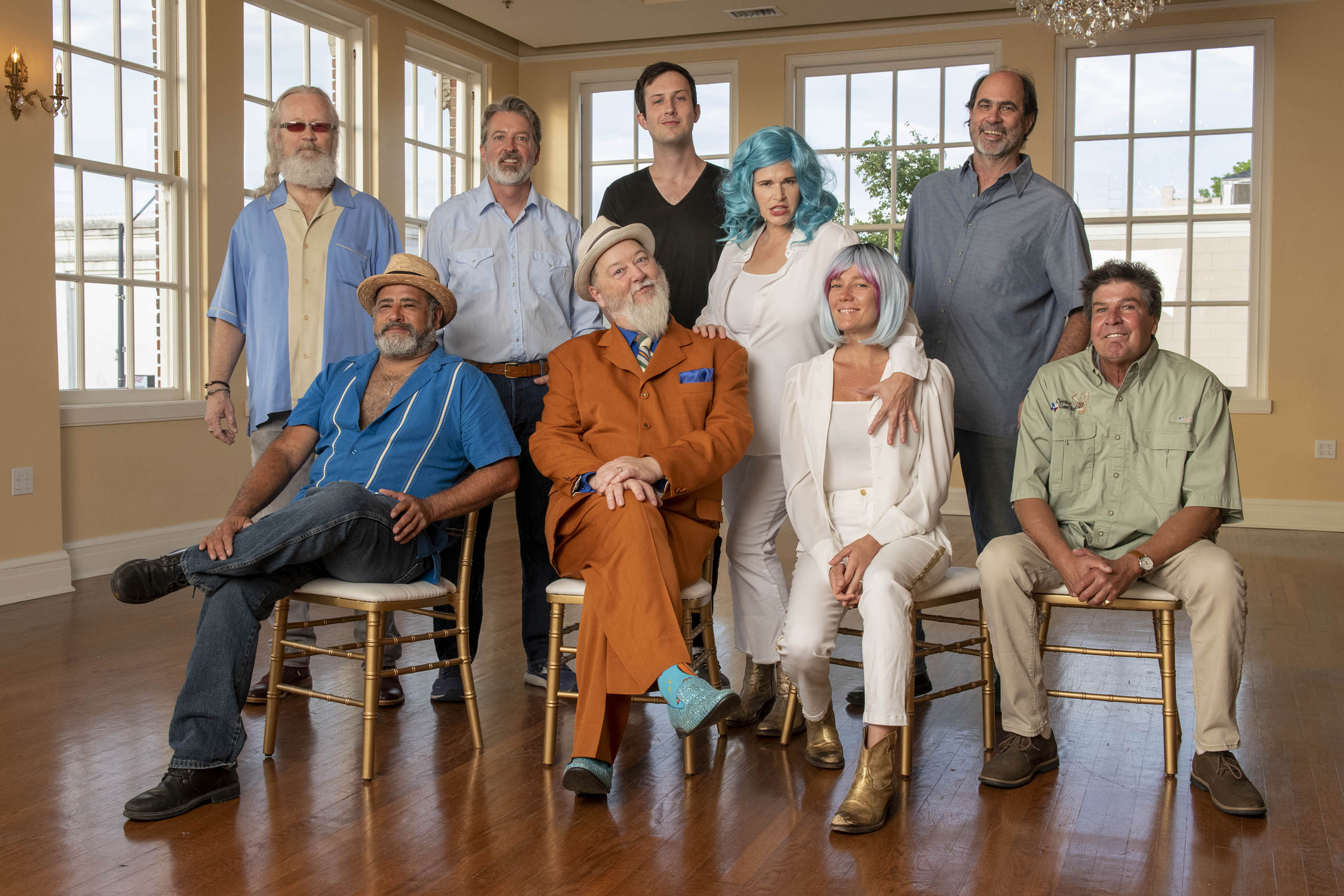 Shinyribs opens the 2023 Argenta Vibe Music Series on April 28 in North Little Rock's Argenta Plaza. (Special to the Democrat-Gazette/Wyatt McSpadden) Argenta Vibe
Local band Shinyribs kicks off the Argenta Downtown Council's and North Little Rock Convention & Visitors Bureau's 2023 Argenta Vibe Music Series at 8 p.m. April 28 at Argenta Plaza, 510 Main St., North Little Rock.
The rest of the lineup, five concerts through October (with a break in July; all concerts at 8 p.m.):
◼️ May 26: Joya Azteca
◼️ June 23: Arkansauce
◼️ Aug. 25: Jason Boland & The Stragglers
◼️ Sept. 22: The Pine Leaf Boys
◼️ Oct. 27: The Cleverly's
Flyway Brewing and other concessions will set up at the Plaza starting at 6:30 p.m. Seating is limited; attendees are encouraged to take lawn chairs or blankets. Only drinks bought from restaurants and bars within the Argenta Outdoor Dining District will be allowed — no outside alcohol or coolers will be permitted. Visit argentaartsdistrict.org.
ART: 'Hearts and Flowers'
The North Central Arkansas Artist League is displaying 60 works by area artists on the theme "Hearts and Flowers" at Ozark Health Medical Center, 2500 U.S. 65 South, Clinton. The artworks, by Kathleen Hadley, Carolyn Kuykendall, Ruth Thomas, Jane Gortney and Vickey McCorkle, all of Fairfield Bay; Vicki Thibodeaux and Mark Davis of Shirley; and Joyce Hartmann of Choctaw, will be up through May 15 in the upstairs hallways near the cafeteria and downstairs in the outpatient wing during regular hospital hours. The artwork is available for sale; a portion of the price helps fund projects by the Hospital Auxiliary. Call (501) 745-6615.
THEATER: 'Pay-what-you-can'
The Arkansas Repertory Theatre, 601 Main St., Little Rock, opens its doors, 9 a.m.-1 p.m. April 1 to offer "pay-what-you-can" tickets for preview performances of the musical "Little Shop of Horrors" at 7 p.m. April 5-6. There will be 150 tickets available for sale across both performances. Tickets are limited to two per person and are first-come, first-served. Sponsor for the "Pay-What-You-Can" Preview Performances is the Arkansas Democrat-Gazette. Call (501) 378-0405 or visit TheRep.org.