Actors Diane Ladd and Laura Dern — mother and daughter — will discuss their new book, "Honey, Baby, Mine: A Mother and Daughter Talk Life, Death, Love (and Banana Pudding)," at 6 p.m. Wednesday at the Arkansas Museum of Fine Arts, 501 E. Ninth St., Little Rock. The event, under the auspices of the Arkansas Cinema Society, marks the first event in its partnership with the museum.
Society founding board member Jayme Lemons, producing partner with Dern in Jaywalker Pictures, will be the moderator. Doors open at 5:30. Admission is $50, which includes a copy of the book. Visit arkansascinemasociety.org/programs/conversation-with-laura-dern-diane-ladd.
Dern and Ladd have an Arkansas connection: They appeared together in "Daddy and Them," which writer-director-star Billy Bob Thornton shot in Central Arkansas in 2001 but which was never released to theaters (it showed up on a cable in 2003 and shortly thereafter on home video). The cast also included Andy Griffith, Kelly Preston, Jim Varney, Ben Affleck and Jamie Lee Curtis.
MUSIC
Production workshop
Eric Bragg, a musician and a recording/mixing engineer and producer, will lead a workshop titled "Popular Music Arrangement: A Producer's Viewpoint," providing participants with insight into music production and what it takes to make songs successful, 4-6 p.m. June 11 at the Writers' Colony at Dairy Hollow, 515 Spring St., Eureka Springs. The workshop, open to musicians looking to produce their music in a studio, is limited to 20 participants, with a recommended donation of $20. Take pen and paper to make notes. For more information and to reserve a spot, visit tinyurl.com/55m88vc5.
ETC.
Storytelling workshop
Storytelling organization The Yarn, partnering with the North Little Rock Public Library System Just Communities of Arkansas, offer "I Am Arkansas. I Am Home," a storytelling workshop for adults and teenagers "that aims to amplify diverse voices and foster connections within the community," 4:30-6:30 p.m. today at the William F. Laman Public Library, 2801 Orange St., North Little Rock. Participants can refine their storytelling skills, receive guidance from experienced storytellers and practice performing their stories for others; some may get a chance to tell their stories at a live performance in June. Admission is free. Call (501) 758-1720 or visitNLRlibrary.org.
Winning essays
Mariam Parray, a senior at Pulaski Academy, is the first-place winner in the Clinton Foundation's 2022-23 Ideas Matter Scholarship Essay Contest. Her essay addressing improving access to education for girls and women earned her a $2,500 scholarship. Little Rock Central High School senior Richard Liu will receive a second-place scholarship of $1,500 for an essay focusing on transforming women's rights in Arkansas. And Mary Lyle, a junior at Vilonia High School, will receive a $1,000 scholarship for her third-place essay, which addresses reproductive rights. Students were asked to explore ongoing efforts to advance women's equality in this year's competition, inspiration for which came from the Clinton Presidential Center's "Women's Voices, Women's Votes, Women's Rights" exhibit.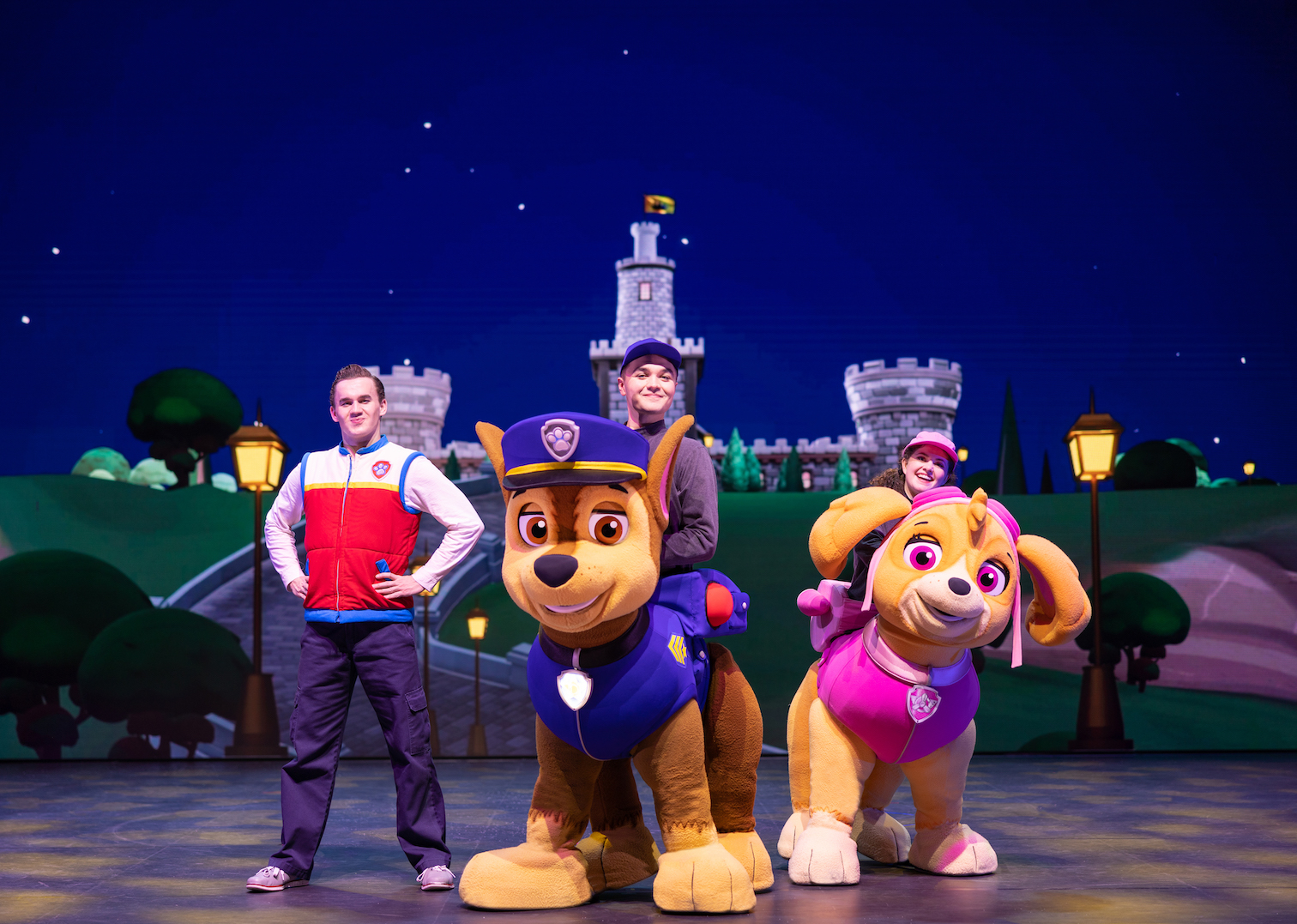 "PAW Patrol Live! — Heroes Unite" comes into North Little Rocks Simmons Bank Arena Sept. 23-24. (Special to the Democrat-Gazette)
TICKETS
'PAW Patrol LIVE!'
"Members of the audience get to be heroes unleashed, helping the pups as honorary members of the pack, while they navigate the globe to make it back to Adventure Bay in the nick of time," according to a news release, in "PAW Patrol Live! — Heroes Unite," an interactive live stage show based on the Nickelodeon preschool series, 11 a.m. and 3 p.m. Sept. 23-24 in the Theater@Simmons Bank Arena, the North Little Rock venue's smaller footprint. Tickets are $49-$70 plus fees, with a limited number of V.I.P. (Very Important Pup) Packages that include a premium seat and exclusive post-show photo opportunity, at the at the arena box office or online at pawpatrollive.com or ticketmaster.com.