Roll Ranger
What's to love: No more squinting and turning the roll of tape trying to find the end and then trying to lift it up off of the roll. The Roll Ranger saves time and frustration.
What does it do: Ideally, when one is done using a tape dispenser the end is placed back on the dispenser or the end is folded over so it is easy to find and lift. When living in a household with other people, this may not always happen. One solution is Roll Ranger. Designed by physicists, the device finds the edge of the tape and activates an LED indicator light. The attached scraper lifts the tape evenly. The device sells for $12.99. For more information, visit rollranger.store.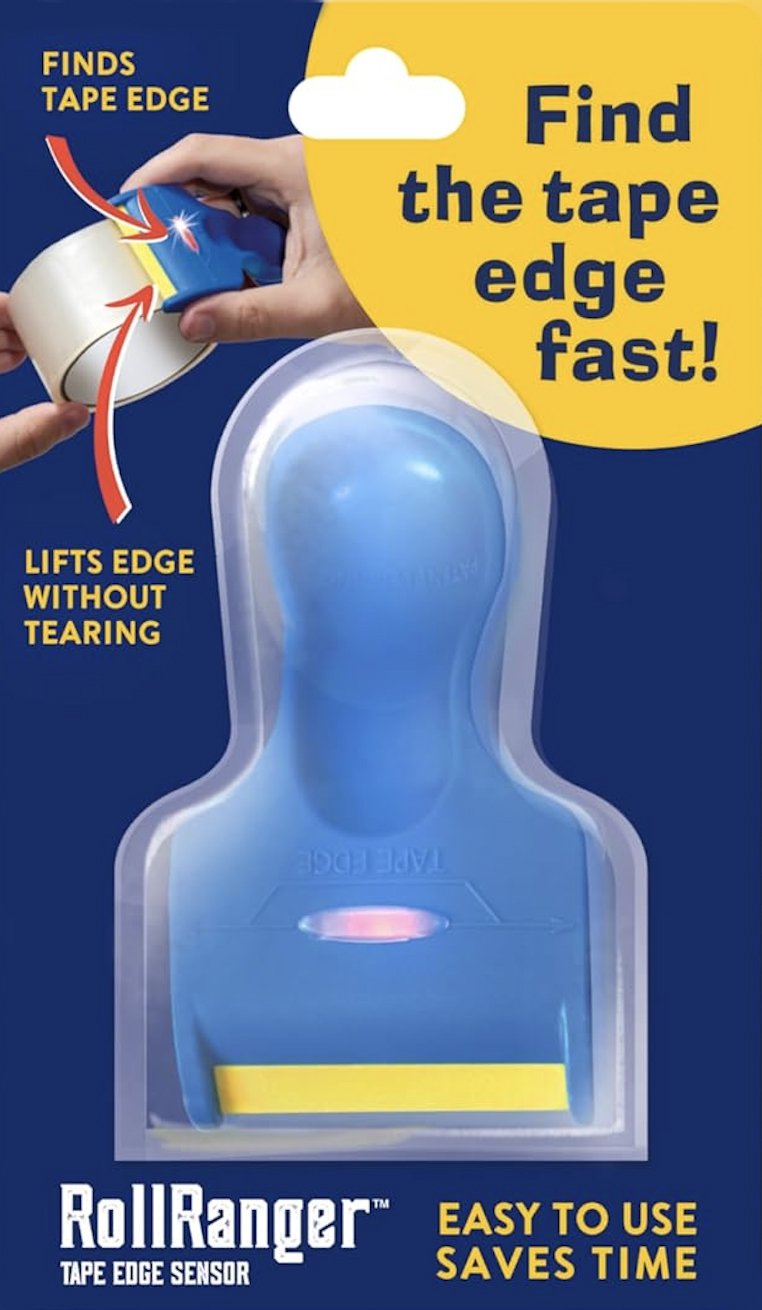 Roll Ranger

VOITED Cloudtouch camping blanket
What's to love: Wind, water and stain resistant, this blanket is rated to 46 degrees. Great for sports fans, picnics and, of course, camping.
What does it do: The blanket is 54-by-80 inches and is made of 100% recycled 50D Ripstop REPREVE® fabric from recycled plastic bottles on one side with Cloudtouch fleece on the other. The blanket has snaps making it wearable like a cape and hood. The blanket comes in a variety of patterns, is machine washable and sells for $139. Visit voited.com for more information.