Even the best have rough opening weeks. Just look at the Chiefs, Bills and Bengals. All three of those AFC powerhouses have 0–1 records and none of them are panicking with a long season ahead.
Im not saying Im that good when it comes to making picks for over/under total bets, but I do hold myself to a high standard. I had a long pep talk in front of the mirror after I hit on only two of my five picks from Week 1. (This was after I put the blame on Kenny Pickett and the Steelers for not scoring more than seven points against the 49ers.)
As the great Deion Sanders once said, keep making plays! Or in this case, Im going to keep making picks.
Here are the five best over/under bets for NFL Week 2 (all total numbers are from SI Sportsbook).
1. Seahawks at Lions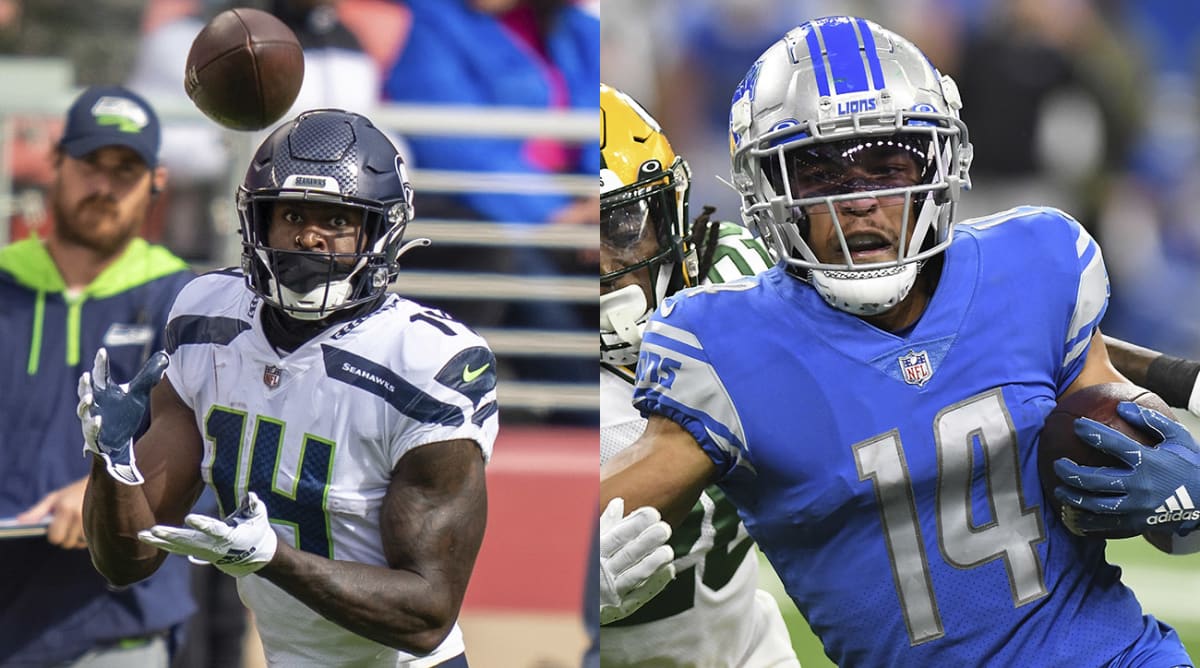 Again, Im coming off a rough week, but my lock from Week 1 was the Dolphins and Chargers hitting the over—70 points combined between the two teams. Im getting the same vibes for the potential shootout in Detroit, so make this bet with confidence, and thank me later. Geno Smith and Jared Goff arent Justin Herbert and Tua Tagovailoa, but they have productive offenses with many talented skill players.
Lions wide receiver Amon-Ra St. Brown could have a prolific outing vs. a banged up Seattle defense (Jamal Adams and rookie Devon Witherspoon didnt play last week). Also, Lions offensive coordinator Ben Johnson might have a better feel for how to utilize running backs Jahmyr Gibbs and David Montgomery after the two flashed as a duo against the Chiefs. As for the Seahawks offense, they might have simply overlooked the Rams in last weeks upset loss and could be in store for a bounce-back performance. They have too many playmakers, including DK Metcalf and Tyler Lockett, to be held to 13 points or less in back-to-back games.
2. Chargers at Titans
This was a tough decision because Im counting on the Chargers defense to have a better performance after they got lit up by Tagovailoa and Tyreek Hill last week. For Week 2, they have to worry about running back Derrick Henry, but if the Chargers make the Titans one-dimensional and contain quarterback Ryan Tannehill, the under bet has a strong chance of hitting. Tannehill had a dreadful three-interception performance in the 16–15 loss to the Saints in Week 1.
Theres also the possibility of Herbert having a stellar performance, especially if Chargers offensive coordinator Kellen Moore doesnt call another conservative game. But it wont be easy to score points against the Titans stout defensive front featuring Jeffery Simmons and Harold Landry. The Titans only allowed 69 rushing yards against the Saints and contained Derek Carr for most of the game—49 of his 305 passing yards occurred on the final drive.
3. Raiders at Bills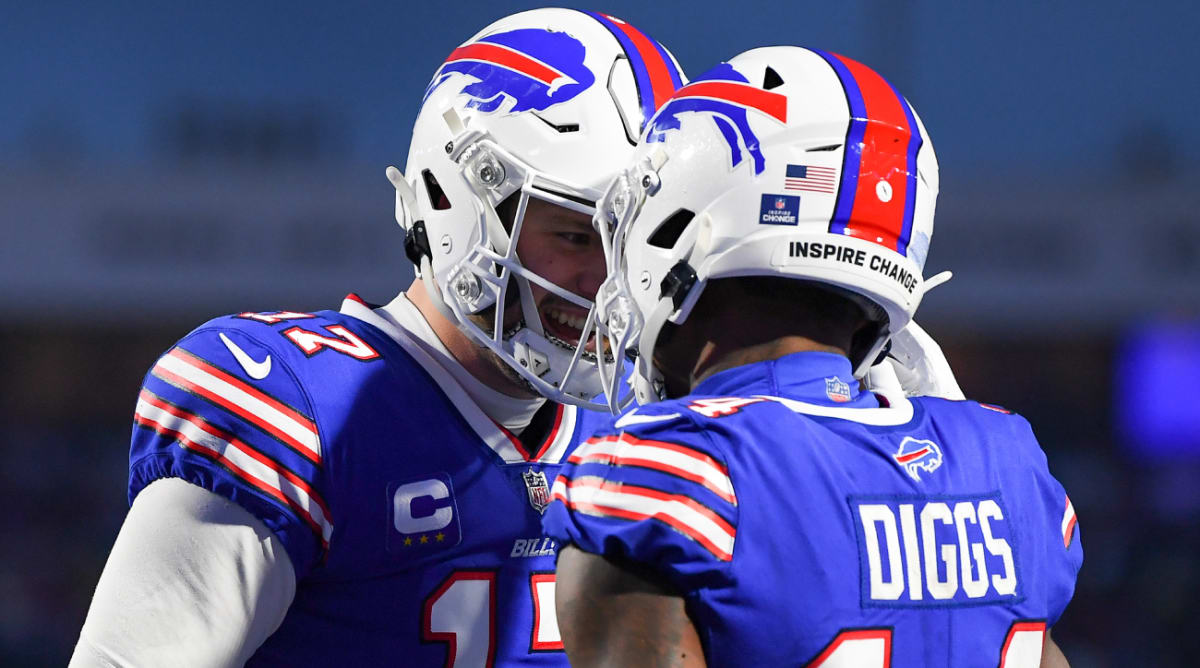 The Bills might go off for 30-plus points after Josh Allen limited the offense with his three interceptions in the 22–16 loss to the Jets. It appears Buffalo has some disconnect with offensive coordinator Ken Dorsey, even going back to last season. But this unit hasnt changed much and they scored 30-plus points in nine games, despite the rocky moments of 2022. Allen is a special quarterback with a special wide receiver in Stefon Diggs. Expect them to have plenty of success against a lackluster Raiders secondary.
Credit to the Raiders defense for holding the Broncos to 16 points during the Week 1 victory, but the Bills offensive issues arent even close to being as bad as Russell Wilson and his poor Denver offense. The Raiders offense could have some trouble against the Bills defense, but quarterback Jimmy Garoppolo had a decent Silver and Black debut and found success throwing to Jakobi Meyers.
4. Giants at Cardinals
With how poorly New York played in the 40–0 loss to the Cowboys, maybe the Giants are the ones tanking for USC quarterback Caleb Williams, and not the Cardinals, who put up a fight in their 20–16 defeat to the Commanders. But all jokes aside, the Giants should have a much better performance, and I expect the Cardinals to remain competitive, at least for this Week 2 matchup.
With a total line under 40 points, the bar is not that high here to count on Giants quarterback Daniel Jones to orchestrate a few touchdown drives and produce around 20 points in Arizona. The Cardinals did record six sacks against the Commanders, but Jones has a top left tackle in Andrew Thomas and a dynamic running back in Saquon Barkley to keep Jonathan Gannons defense guessing on the field. I have concerns about the Cardinals offense—they were held to 210 yards against the Commanders—but theyre at least the home team. I have a weird feeling this game will come down to the wire, maybe even go into overtime for a clunky 23–20 finish.
5. Saints at Panthers
Ill keep the analysis simple here: The Saints defense is very good and they play a rookie quarterback in Bryce Young. Im sure Young will have a better performance after a rocky debut, but the Saints might have given Tannehill one of his worst career performances last week. As for the Saints offense, they might need a few more games before establishing a rhythm with Carr, who joined the team in the offseason after nine seasons with the Raiders. The Panthers have talent on the defensive side with edge rusher Brian Burns and defensive tackle Derrick Brown.