Updated 12:00 a.m., Sun September 20, 2020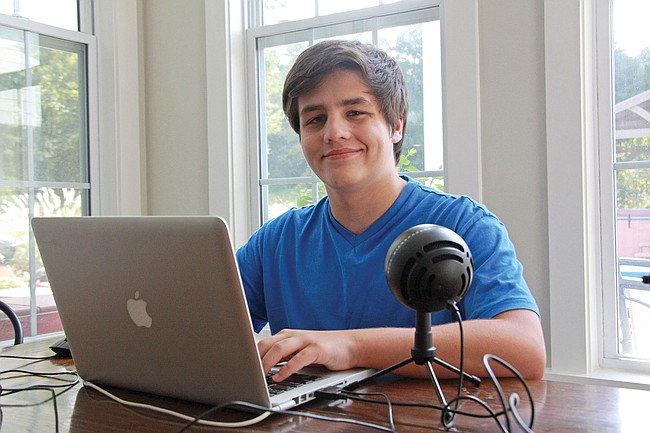 PHOTO BY: Sam Pierce
Jack Ghormley, a 10th-grader at Conway High School, produced a documentary on former President Franklin D. Roosevelt and his fireside chats. Ghormley was named the winner of the National History Day's White House History Award this summer.
For Jack Ghormley, a 10th-grader at Conway High School, history has been an interest since he was 3 or 4 years old. Whether it is listening to stories from his grandmother and learning about her past, or spending time reading Wikipedia as a hobby, or listening to "great teachers in the Conway School District," Ghormley's passion for history is evident in everything he does. "It gives me context for today's matters," Ghormley said. "You... READ MORE
Fiber art exhibit at UCA celebrates suffrage
It's been awhile since members of the public have been allowed to view an art exhibit in person at the Baum Gallery of Fine Art at the University of Central Arkansas in Conway. Even though the coronavirus is still a major threat to the public, the Baum Gallery is now open to patrons, with safety precautions being observed.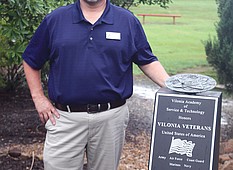 The biggest obstacle for Rodney Partee, the new principal at Vilonia Middle School, has been the uncertainty of this school year. "A lot of teachers are perfectionists," he said, "and the unknown is not something they deal with. Normally, they are organized and have procedures laid out, and we weren't able to do that this year. "But our teachers have worked tirelessly to make sure everything they do in the classroom is done virtually ... READ MORE
Editor's note: Many events have been canceled or postponed due to concern about the coronavirus. Tuesday Show Me the Money CONWAY — The University of Central Arkansas will present a free virtual Know Before You Go workshop on Zoom. Show Me the Money: Finding New Avenues for Scholarships will take place from 6-7 p.m. Students will discover the best places to find scholarships, as well as how to write a winning scholarship essay. For m... READ MORE