Robert Haynes Acord
Kingwood, TX, 1923 - 2010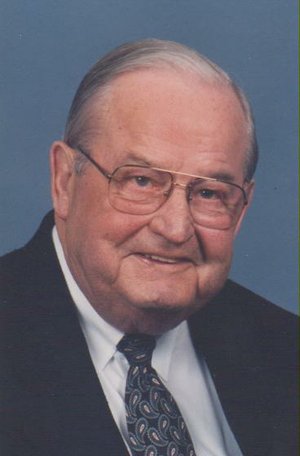 Robert Haynes Acord, 86, a native of Arkansas, but recently living in Kingwood,Texas, passed away on July 24, 2010. He was born in Dardanelle, Yell County, Ark., on Aug. 23, 1923 to parents, Josiah and Lottie Robinson Acord.
He is survived by his wife, Helen Nelson Acord; daughter, Annette Hall and husband, Kenneth Hall of Kingwood, Texas; two grandchildren, Steven Hall and wife, Christy of Charlotte, N.C., and Susan Kent and husband, Robert of Kingwood, Texas; niece, Judy Harris and husband, Dr. Turner Harris of Little Rock, Ark., and six great-grandchildren: Caden, Cayley, Emma and Noah Kent and Ian and Connor Hall. He is also survived by five sisters: Mary Louise Schmidt, Willie Jo Jones, DeLois Eddy, Rebekah Kerr, and Bobbie Moore. He was preceded in death by his parents and nine siblings.
Robert was associated with the Southwest Hotels and was president of Henry Enterprises. He was an avid golfer and a charter member of the Chenal Country Club.
In lieu of flowers, donations may be made to the charity of your choice. A celebration of life will be held at Highland Valley United Methodist Church, 15524 Chenal Parkway, Little Rock, Ark., on Tuesday, Aug. 3, 2010, at 10 a.m. We invite you to share your thoughts and fond memories with our family at www.kingwoodfuneralhome.com.
Published August 1, 2010