Nancy Jane Isgrig Wilkes
Little Rock, AR, 1914 - 2010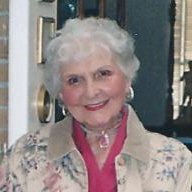 Nancy Jane Isgrig Wilkes, 95, of Little Rock, passed away August 1, 2010. Born October 16, 1914 to Judge and District Attorney Fred A. Isgrig and Mittie Jane Jones Isgrig in Little Rock, her grandparents were William Alonzo Isgrig and Nancy Jane Noah. She was a direct descendant of great-grandparents, Julius King Jones (Martha Jane Chander), a flag bearer in the Forrest Calvary Battle of the Civil War. Nancy Jane graduated from Little Rock Central High School in 1931, Little Rock Junior College (now UALR) in 1933 and Hendrix College in 1935. She was blessed with a beautiful soprano voice and was prominent in musical groups and church choirs for over 30 years. In college she appeared in several operettas, including Gilbert & Sullivan's "H.M.S. Pinafore." Her first marriage in 1936 produced a son, LTC Fredrick Arthur Isgrig II of Bel Air in Maryland. In 1944, she married Major Taylor Daniel Wilkes of Formosa. Married for over 54 years, they celebrated their 50th wedding anniversary in 1994. Nancy Jane and Major Wilkes were among the earliest settlers of the Kingwood Addition of Little Rock, moving there on April 12, 1949.
They had two children, Mittie Nancy Jane Wilkes and Taylor David Isgrig Wilkes, M.D. (Patricia Lynn Watkins), both of Little Rock. Also surviving Nancy Jane are her grandchildren, Capt. Kathryn Ann Isgrig Christman, Christopher Martin Isgrig, Michael Allen Isgrig, Jenny Rebecca Wilkes and Rachel Kathryn Wilkes; and great-grandson, Fredrick Arthur Isgrig IV.
Nancy Jane dedicated her life to her husband, her children and her church. She dearly loved all God's creatures, providing homes to many abandoned animals and giving generously to local and national animal organizations. She was a member of First United Methodist Church in Little Rock.
The family would like to thank Bright Star Home Health for their care and service, and offer their deepest gratitude and love to Nancy Jane's angel caregivers, Constance, Beverly and Annette.
Services will be Friday, August 6 at 10 a.m. at First United Methodist Church, 723 Center St., Little Rock, officiated by Dr. Michael Mattox. In lieu of flowers, memorials may be made to the Humane Society of Pulaski County, 14600 Colonel Glenn, Little Rock, Ark. 72210, C.A.R.E., First United Methodist Church or to an animal rescue organization of your choice. Arrangements by Little Rock Funeral Home, (501) 224-2200. Nancy Jane's online guestbook may be signed at www.littlerockfuneralhome.com.
Published August 4, 2010
OBITUARY SUBMITTED BY:
Little Rock Funeral Home
8801 Knoedl Ct., Little Rock, AR
Phone: 501-224-2200