Norman Don Johnson
Saulsbury, TN, 1931 - 2010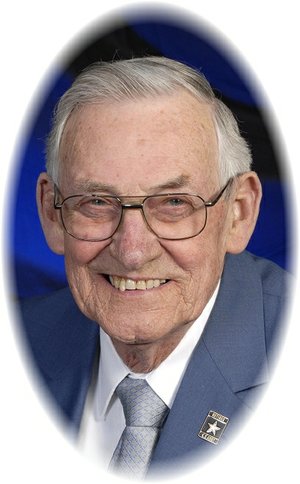 Norman Don Johnson, 79, of Saulsbury, passed away Monday night at Jackson-Madison County General Hospital. Memorial services were 10 a.m., Friday, July 30, 2010 at Shackelford Funeral Directors of Bolivar with Dr. John Adams officiating. The husband of Evelyn Cook Johnson, who survives, he retired as a physician assistant for the Bureau of Prisons. He was born in Coldwater, MI to the late Don A. and Geneva Morehouse Johnson. He was a member of the ASRT (American Society of Radiologic Technologists), Starcraft Camper Club and American Legion Troup 198. He served in the US Navy and retired from the US Army in February 1971 after 20 years of service.
In addition to his wife, whom he married April 9, 1971, he is survived by a daughter, Pamela Mae Johnson of Sacramento, Calif.; four sons, Daryl Don Johnson, Raymond Neal Johnson and Michael Allen Johnson, all of Albuquerque, N.M., Raymond Stafford of Little Rock, Ark.; a stepdaughter, Mary Ann Rives of Wimauma, Fla.; and many grandchildren and great-grandchildren. He was preceded in death by a brother, Kenneth H. Johnson.
Memorials may be directed to the Bolivar First Baptist Church, 826 West Market Street, Bolivar, Tennessee 38008 or American Lung Association, 1301 Pennsylvania Ave. NW, Suite 800, Washington, D.C. 20004.
Published August 4, 2010