Dr. Fred Clarence Inman, III, D.D.S.
Ward, AR, 1948 - 2010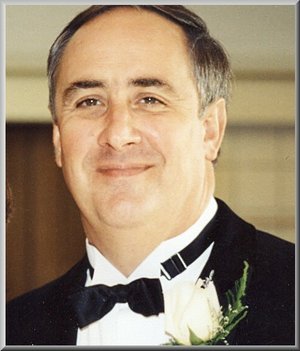 Dr. Fred Clarence Inman III, D.D.S., 62, of Cabot, Arkansas passed away on Sunday, August 8, 2010, after a long battle with multiple myeloma. He was born July 22, 1948 in Little Rock, Arkansas. He was preceded in death by his father, Dr. Fred Clarence Inman Jr., M.D. and his grandparents. Dr. Inman attended school at McCrory and went on to graduate from Carlisle High School. He graduated from the University of Arkansas at Fayetteville in 1971 with a double major in chemistry and physics. He then attended the University of Missouri at Kansas City School of Dentistry from 1972 through 1976, earning his Doctorate of Dental Surgery. He was a Captain in the National Guard and served time overseas during Desert Storm. He is a Fellow of American General Dentistry, Delta Dental and a member of Phi Gamma Delta (fiji). Dr. Inman also participated in dental mission work in Haiti. He was married to Paula Catherine Pruitt Inman for 39 years. Fred loved being with his family and friends, having intelligent conversations, and enjoyed music, photography, gadgets, and the internet. He was a loyal member of The Arkansas Chamber Singers of Little Rock and the Cabot United Methodist Church choir for 32 years. He was an Eagle Scout and enjoyed duck hunting and fishing. Dr. Inman was a dentist and orthodontist in Cabot for 25 years and was a pillar of the community, a role model, and a character that left his mark on everyone he knew and loved.
In addition to his wife, he is also survived by his three daughters, Leigh Catherine Inman Lowman and her husband John Lowman of Atlanta, Georgia and two grandsons, Fred Thomas Lowman and William Andrus Lowman; Dr. Laura Susanne Inman of Phoenix, Arizona; and Megan Elaine Inman Bennett and her husband Dr. Grant Whitby Bennett of Greenville, South Carolina, and his granddaughter, Brooke Elizabeth Bennett; and his mother Sarabelle Atkinson Inman of Carlisle. His siblings are Mark Howell Inman and his wife Patti, of Bentonville, Francis Carol Inman Dowell and her husband Cleve, of Manning, South Carolina, and Sara Margaret Inman Hunt of Carlisle.
We would like to thank his doctors at the Myeloma Institute at UAMS for their incredible and compassionate care, especially Dr. Elias Anaissie and Dr. Bart Barlogie. In lieu of flowers, the family would appreciate donations in memory of Dr. Fred Clarence Inman III, D.D.S. to be made to one of the following: Cabot United Methodist Church, 2003 South Pine Street Cabot, Arkansas 72023 or Winthrop Rockefeller Myeloma Cancer Institute, 4301 W. Markham, Slot 623 Little Rock, Ark. 72205. Funeral Service to celebrate his life will be at 10 a.m., Wednesday, August 11, 2010 at Cabot United Methodist Church. Burial will follow at Carlisle Cemetery in Carlisle, where he will be buried with his father in his family's plot. Visitation will be 6-8 p.m., Tuesday evening in the chapel of Moore's Cabot Funeral Home (501)843-5816. Please sign the online guestbook at www.moorescabotfuneralhome.com.
Published August 10, 2010
OBITUARY SUBMITTED BY:
Cabot Funeral Home
700 North Second, Cabot, AR
Phone: 501-843-5816