Dr. A.J. (Jack) Brizzolara
Little Rock, AR, 1917 - 2010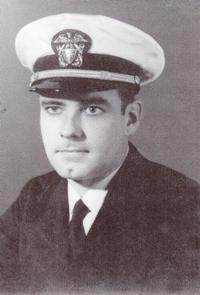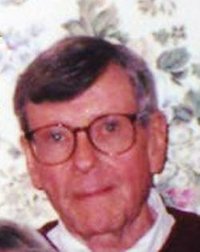 Dr. A.J. (Jack) Brizzolara, died on August 15, 2010. Dr. Brizzolara was born on February 10, 1917, in Little Rock, Arkansas to Aristo Cornelius Brizzolara and Agnes Mahoney Brizzolara. He graduated from Little Rock High School and the University of Arkansas. After graduating from the University of Arkansas Medical School in 1943, Dr. Brizzolara served his internship at the University of Maryland in Baltimore. He entered the United States Navy in 1944, and served in the Philippines in World War II. After discharge from the Navy he completed his residency in Otolaryngology at the University of Illinois College of Medicine. After residency, Dr. Brizzolara completed a fellowship in Otolaryngology at the Alton Ochshner Medical Foundation in New Orleans, Louisiana. He returned to his native Little Rock and actively practiced his specialty for 45 years, during which time he performed the first operation for deafness caused by disease in the middle ear. Dr. Brizzolara was Professor of Otolaryngology at the University of Arkansas for Medical Sciences, on the Emeritus Staff of St. Vincent Infirmary Medical Center, a member of the Pulaski County and Arkansas State Medical Societies, a founding member of the Deafness Research Foundation, a diplomat of the American Board of Otolaryngology, a fellow of the American College of Surgeons, a founding member of the Centurion Club of the Deafness Research Foundation, a life member of the American Academy of Otolaryngology, a member of Our Lady of The Holy Souls Catholic Church and a member of the Country Club of Little Rock. Jack loved hunting with his favorite dog Ruby and fishing.
He was preceded in death by his wife of 63 years, Rosemary Callaghan Brizzolara, two sisters, Agnes Aday and Marie Maginn. He is survived by his son John P. Brizzolara, MD (Janis) of Little Rock, daughter Mary Niedermeyer and husband James of Tulsa, OK, brother A.C. Brizzolara, III DDS of Little Rock; sister, Ann Shields of Little Rock; four grandchildren, Tricia Brizzolara Mauldin and husband Todd, John Paul Brizzolara, Jr. and wife Abigail, Emily Niedermeyer Green and husband Adam, and Susan Niederrmeyer and four great-grandchildren.
The family would like to thank the staff of 3 Northeast, the ICU, and Radiology Department of St. Vincent for their excellent care during his illness. A very special thanks from Dr. Brizzolara and his family to Veronica Beasley, Sonia Aguilar, and Jan Blackmon for their tireless and loving devotion to Dr. Brizzolara, his wife and family. Memorials may be made to St. Vincent Foundation. A Mass of Christian Burial will be held Thursday, August 19, 2010 at 11 a.m. at Our Lady of The Holy Souls Catholic Church, officiated by Reverend Erik Pohlmeier, with burial will following at Calvary Cemetery. Arrangements under the direction of Ruebel Funeral Home, www.ruebelfuneralhome.com.
Published August 17, 2010
OBITUARY SUBMITTED BY:
Ruebel Funeral Home
6313 West Markham Street, Little Rock, AR
Phone: 501-666-0123
http://www.ruebelfuneralhome.com