A. Lynn Lowe
Texarkana, AR, 1936 - 2010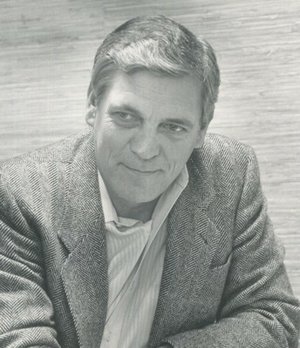 A. Lynn Lowe, 74, of Texarkana, Arkansas passed away on August 14, 2010 at his residence. Mr. Lowe was born on March 6, 1936 to Ruth McKinley Lowe and Jesse Luther Lowe in Miller County, Arkansas. He was preceded in death by a brother, Jesse Luther Lowe Jr. He graduated from Garland High School and attended Southern Arkansas University in Magnolia for two years before he graduated in 1959 with a Bachelor of Science degree in agricultural engineering from the University of Arkansas in Fayetteville. He was proud to be a lifelong farmer in southwest Arkansas.
One of the things that made Mr. Lowe the happiest was serving others. He currently was serving as board chairman of the Southwest Arkansas Electric Cooperative Commission, where he considered everyone there his family. He was Arkansas Republican Party chairman from 1974-1980, and Republican National Committeeman from Arkansas from 1980-1988.
Lynn loved his wife, family, state, country, but most of all he loved his Lord. He was an elder and Sunday school teacher at First Lutheran Church in Texarkana, Texas. He was especially proud that his daughter Ruthie taught the little ones in Sunday school also. We want to thank him for his wise counsel, for all of the special mementos he made with love for us in his workshop, and for his kindness. The treasure of his life was being Warren's "Poppa." And he was a wonderful one.
Survivors include his wife Jean Lowe of Texarkana; one son and daughter in law Michael and Diana Lowe of Texarkana; two daughters and son in law, Ruthie Lowe of Texarkana and Martha and Chris Robertson of Little Rock, Arkansas. He is also survived by one brother Robert McKinley Lowe of Weems, Virginia and two sisters Jean Davis of Mesa, Arizona and Dot Fisher of Ames, Iowa; three grandchildren Christopher Robertson Jr. of Little Rock, Arkansas, Julia Rae Wagner of College Station, Texas and Warren Patrick Robertson of Little Rock, Arkansas. He will be missed!
Memorial service will be 4 p.m., Saturday, August 21, 2010 at First Lutheran Church with Dr. Berry Kolb officiating. Burial service will follow at 6 p.m. at the family farm. Services are under the direction of East Funeral Home - Downtown. Online tributes may be made at www.eastfuneralhome.com.
Published August 17, 2010