Donald M. Buck
Hot Springs Village, AR, 1937 - 2010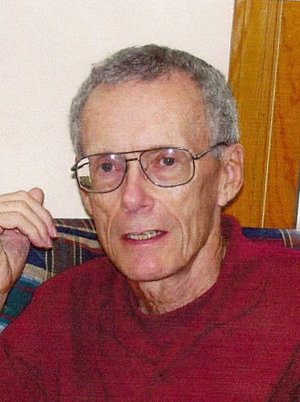 Donald M. Buck of Hot Springs Village passed away August 24 at age 72 due to advanced cancer. Born November 5, 1937, in Arkadelphia, to parents Cecil and Mildred Buck (deceased).
He is survived by his wife of 47 years, Jeneva Dean Buck, a son, Morris Wesley Buck, a brother, Mel Buck (Gene) of Hot Springs and a sister, Sandra Palmer of Little Rock.
Don graduated from Little Rock Central High School in 1955. He attended Henderson State Teachers College in Arkadelphia and graduated with a B.S. Degree in Physics and Math. Don was employed by Westinghouse Lamp Plant in Little Rock that later became North American Phillips. In his 37 years with the company, he was a Quality Control Engineer/Factory Engineer. He was instrumental in developing important processes controlling the temperature and the integrity of the glass part in lamp making.
At age 58 Don retired. He enjoyed his music as he played and composed pieces for both piano and guitar. In Hot Springs Village he was a member of The Village Wood Turners Group, the Village Wood Workers Group and taught classes in the McIntosh Computer Club. He belonged to an investment club where he shared his enjoyment of options trading. He was a member of the NRA and a charter member of the Mountain Valley Sportsman's Association. He was generous with his time and extensive knowledge on many subjects, always the patient teacher. He was a guiding force in the lives of family and friends. He will be greatly missed by all who benefited from his wisdom.
Graveside services will be conducted Saturday, August 28, 11 a.m. at Rose Hill Cemetery, 1200 South Main Street, Arkadelphia. You are invited to sign the online guestbook at www.ruggleswilcox.com. In lieu of flowers contributions may be sent to Wounded Warrior Project, 7020 A.C. Skinner Parkway, Suite 100, Jacksonville, Fla. 32256.
Published August 26, 2010
OBITUARY SUBMITTED BY:
Ruggles-Wilcox Funeral Home
517 Clay St., Arkadelphia, AR
Phone: 870-246-4551
http://www.ruggleswilcox.com