Lucas "Luke" Clayton Hunsicker
Little Rock, AR, 1980 - 2010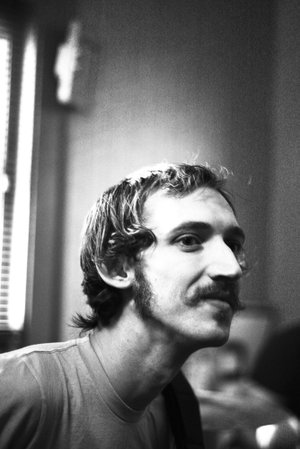 LUCAS (LUKE) CLAYTON HUNSICKER, a Little Rock musician best known for his work with the bands American Princes, Sugar and the Raw, Big Boots, and Them of Delphi died of brain cancer in his home on the morning of August 23, 2010. He was 29. Luke was born November 6, 1980 to Spurg and Liz Hunsicker in Willingboro, New Jersey. In keeping with his generous spirit, his body will be donated to the Genesis Donor Program for Medical Education and Research. Luke's artistic accomplishments were substantial. Working mainly with the bass guitar, he established a national reputation for inventive melodies and an incredible technical ability. By the release of his final album, Other People, with American Princes, he has been critically praised in a diverse group of publications ranging from Rolling Stone to The Economist, and has played at celebrated music festivals such as South by Southwest and Bonnaroo. Luke graduated from Parkview High School (1999) and attended Memphis College of Art and was a Marie Walshe Art Scholar. In addition to being a gifted musician, Luke was an amazing artist who often donated his work to charitable fundraising causes. But the qualities Luke will be remembered for most are his personal ones. In his home life and his professional travels, he continuously drew people to him through a mixture of his unfailing kindness, openness, loyalty, and genuine interest in those around him. Throughout the country, people were drawn to Luke and developed lifelong friendships, and people found each other through him. He brought out the best in those who were lucky enough to know him.
He was preceded in death by his grandfather, Spurgeon Clayton Hunsicker of Macungie, Pennsylvania. Luke is survived by his wife, Sydney and his beloved pets, Rugs, Miles, and Chewy. He is also survived by his parents Spurg and Liz Hunsicker and two brothers: Lee Hunsicker (Amber) of Sherwood and Lyle Hunsicker of Little Rock; grandparents: Everett and Ina Burnam of Little Rock, Cora Hunsicker of Allentown, Pennsylvania, and Marlene Hunsicker of Macungie, Pennsylvania; nieces and nephews: Matthew, Ty, and Anna Hunsicker and Nicholas and Eleanor Sharp; parent-in-law: Jan and Robin Nordin of Fort Smith; sister-in-law: Stephanie (Michael) Sharp of Fort Smith and numerous aunts, uncles and cousins.
Luke touched the life of each member of his immediate family, his numerous extended family, many close friends and band mates. He will be missed.
Memorial Service will be held on Saturday, August 28, 2010 at 10 a.m. at Christ Episcopal Church. A celebration of his life will follow the Memorial Service at the Rev Room on President Clinton Avenue. Memorials may be made to Hospice Home Care and CARTI at UAMS. Online obituary and guest register at LucasHunsicker.tumblr.com.
Published August 26, 2010