Dorothy Mae Alexander Elliott
St. Louis, MO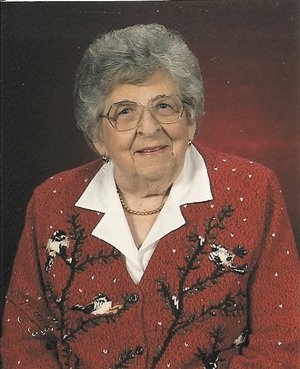 Dorothy Mae Alexander Elliott of St. Louis, Mo., formerly of Little Rock, Ark. and Mt. Vernon, Ill., passed away August 21, 2010. She was born and reared in southern Arkansas, the daughter of Robert Earl and Nanny Lou Hogg Alexander.
She was preceded in death by her sister Lorice Ramsay Dunlap and her brother, John Alexander. She is survived by her four children, Sandra Elliott Jones of Mt. Vernon; Janice Elliott Seifert (David) of St. Louis; Sharon Elliott Cound (Gerald) of Little Rock, and Robert Michael Elliott of Minneapolis, Kan. She had the joy of loving nine grandchildren: Barry, Amanda, and Jesse Becton; Matt and Michelle Jones; Aaron and Bryan Pantazo; Kristi and Kevin Elliott, and their spouses, and nine great-grandchildren. Remaining family includes her siblings, Vada Howze of Ft. Walton Beach, Fla. and Robert Alexander of Mobile, Ala., and nieces and nephews in Mississippi, Arkansas, and Florida.
Mrs. Elliott was a lifelong Methodist who enjoyed lasting friendships found in congregations in Arkansas, Illinois, Missouori, and New York. She was a nurse in the Veterans Administration in Missouri and Arkansas. She will be fondly remembered for her dedication to her family and friends, delicious meals, and expertise as a seamstress.
A service to celebrate Dorothy's life will be held August 31 at 4 p.m. in the afternoon at Mt. Vernon's First UMC. Memorials may be made to First United Methodist Church, 1133 Main St, Mt. Vernon, 62864.
Published August 27, 2010