John Ray Lovette
Little Rock, AR, 1931 - 2010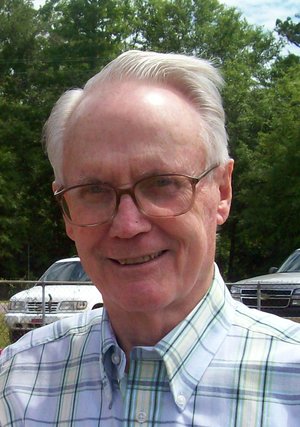 John Ray Lovette, 79, of Little Rock, passed away August 25, 2010. As a young man, Ray served as a Medical Technician in the U.S. Army during the Korean War for 2 years. He served as an MP for 14 years in the Alabama National Guard. He graduated from Livingston State University in Livingston Alabama with a B.S. degree. He worked over 32 years as an Industrial and Civil Engineer for American Can Corp in Butler, Al, Georgia Pacific in Crossett, Ark., The Alabama Hwy. and Arkansas Hwy. Dept., and Frank Fletcher Companies in Little Rock, Ark. Along with Ray's professional career, he was also a Southern Baptist Minister.
He leaves a wife, Dorothy Henson Lovette, children, Donnie Lovette, Janet Marie Lovette and Linda Lovette Smart, David Hocott, Susie Ridgeway, Terry Byron and Tom Hocott. 13 grandchildren and 14 great-grandchildren.
A memorial service will be held Saturday, August 28, 2010 at 2 p.m. at Griffin Leggett Healey & Roth, 5800 W 12th Street, Little Rock, Ark. 72204 Another memorial service will be held at Bumpers Funeral Home in Butler, Alabama with a burial service immediately following at Pleasant Hills Cemetary Memorial contributions may be made to Alzheimer's Arkansas, 10411 W Markham Ste. 130, Little Rock, Ark. 72205 www.griffinleggetthealeyroth.com.
Published August 27, 2010
OBITUARY SUBMITTED BY:
Griffin Leggett Healey & Roth
5800 West 12th Street, Little Rock, AR
Phone: 501-661-9111