Arthur Henry Grove
Sherwood, AR, 1926 - 2010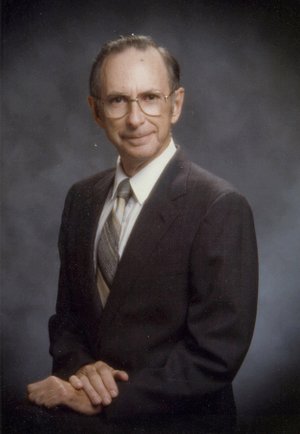 Dr. Arthur Henry Grove of Sherwood, Arkansas went to be with his Lord, Sunday, December 5th surrounded by his loving family. He was born on November 25, 1926 in Okmulgee, Oklahoma the son of the late Dr. Arthur William and Sylvia Hustead Grove of Houston, Texas. He served as a Sergeant in the Army Air Force in World War II in Italy. He received a Bachelor's of Science Biology degree at University of Houston in 1950 and Doctor of Dental Surgery at University of Texas Dental Branch in 1954. Dr. Grove practiced dentistry in Houston until 1985 when he retired. After moving to Parker Co., Texas he managed his tree farm and established Grove's Art as a manufacturing jeweler. He served as a Deputy Marshall of Hedwig Village, Texas from 1956-57. President, Houston Gem and Mineral Society, 1957. President, Southwestern Society of Oral Medicine, 1968. Assistant Scoutmaster, Troop 642, BSA. 1968-1977. President, San Jacinto Muzzle Loading Rifle Association, 1969. He was a member of the Southwestern Historical Exploration Society. Founding Colonel of the Texas Army, Deacon, Bethel Independent Presbyterian Church, Houston, 1975-1985. Order of Good Fellow, Texas Dental Association, 1979 and Life Member of Texas Dental Association. Public Health Officer City of Hedwig Village, 1979-1980. City Councilman, City of Hedwig Village, 1980-94. Director International Student Fellowship, Tate Springs Baptist Church, Arlington Texas. Deacon, Tate Spring Baptist Church, Arlington, Texas 1988-94. Recipient of Friendship across Cultures Award from UT Arlington, 1991. Deacon, First Baptist Church, Brock, Texas 1995-2000. President, Brock-Dennis Vol. Fire Department 1995-1996 and Elder Trinity Bible Church, Weatherford, Texas. He was a member of Park Hill Baptist Church and the Carl Sanders Sunday School class.
He is survived by his wife, Lorna Louise (Crosswhite) Grove, of Sherwood; sons, Dr. Arthur William Grove II and wife Becky, of Houston, Texas, Andrew Edwin Grove and wife Patty, of Huntsville, Arkansas and Rev. Ted Russell Grove and wife, Bobetta, of Jacksonville; grandchildren, Matthew and Julie Grove, Nathan, Stephen, Philip Grove, Bonnie and Shelby Lewis, Amy, Cathrine, Ben and Natalie Grove, Jesse and Grace Grove and brother-in-law, Robert Hughes. He was preceded in death by his sister, Sylvia Hughes.
In lieu of flowers contribution to International Student's Inc., P.O. Box C, Colorado Springs, Colorado, 80901. Funeral services will be held 11 a.m., Thursday in the North Little Rock Funeral Home Chapel. Burial will be in Arkansas State Veterans Cemetery. The family will receive friends from 4 to 6 p.m., Wednesday at the funeral home, 1921 Main St., 758-1170. Online obituary and guest registry at www.nlrfh.com.
Published December 8, 2010
OBITUARY SUBMITTED BY:
North Little Rock Funeral Home
1921 Main St, North Little Rock, AR
E-mail: mail@nlrfh.com
Phone: 501-758-1170