Anna Grace Phillips Kattan
Fayetteville, AR, 1930 - 2010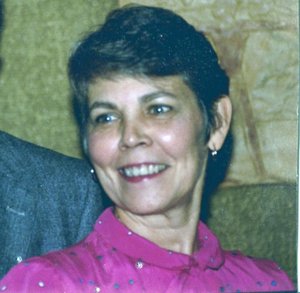 Ann Grace Phillips Kattan, age 80, of Fayetteville, Arkansas, died peacefully at her home of 54 years on December 18, 2010, surrounded by her loving family including her husband of 60 years, Dr. Ahmed A. Kattan.
She gallantly fought cancer for four years with amazing acceptance and determination like the champion she was. Throughout her battle, she was greatly helped by the guidance and kind encouragement of her oncologist, Dr. Patrick Travis. Her entire family extends our greatest respect for and sincere gratitude to Dr. Travis, his staff, and Hospice.
Ann was survived by three children and their spouses: Jeanie and Charlie Allen of Springfield, Missouri; Mitch and Dee Kattan of Gloucester, Viriginia; and Michael and Grace Kattan of Cleveland, Ohio; five grandchildren: Hilary Bouteille of Rogers, Arkansas; Blake and Alex Kattan of Virginia; and Madeleine and Lily Kattan of Cleveland, Ohio; and one great-grandson, Elijah Kattan of Canada.
Ann was born in Ridgeley, West Virginia to the late Wayne and Delphi Phillips on April 1, 1930. She is survived by two brothers: Charles Phillips of Ridgeley, West Virginia and Ken Phillips of Gaithersburg, Maryland.
She was preceded in death by her sister, Fran Abdalla of Columbia, South Carolina.
In her youth, Ann was an excellent student, captain of the cheerleading squad, and captain of the basketball team. She graduated as salutatorian of her high school class and was named Miss Ridgeley High School. She held several jobs in her lifetime as a secretary at the University of Maryland, secretary to the nursing school at the University of Arkansas, receptionist of Fulbright Hall at the University of Arkansas, founding director of the Information Center at the University of Arkansas, and (her favorite) assistant to the producer of the movie "Valley of the Kings" produced by MGM in Cairo, Egypt.
Those who knew her would know that her activities included checking on her children every day, avid reading, sewing, shopping for her children and others, maintaining her home, traveling, and an amazing love for playing doubles tennis.
A memorial service is scheduled for 2 p.m. on Wednesday, December 22 at Moore's Chapel, 206 W. Center Street, Fayetteville, Arkansas. Condolences may be offered at www.mooresfuneralchapel.com.
Published December 21, 2010
OBITUARY SUBMITTED BY:
Nelson-Berna Funeral Home and Crematory
4520 North Crossover Road, P.O. Box 8982, Fayetteville, AR
Phone: 479-521-5000
http://www.nelsonberna.com