James Chaffin Davis
Little Rock, AR, 1929 - 2010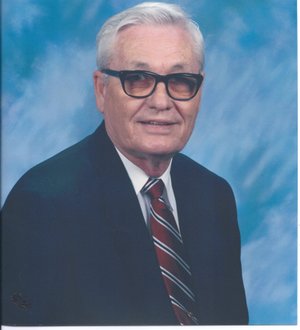 James Chaffin Davis was born in Penjur, Arkansas on January 25, 1929 to the late Luther and Dovie Davis. He departed this life on December 18, 2010 in Little Rock, Arkansas at the age of 81.
He was a graduate of Joe T. Robinson High School and the University of Arkansas, Fayetteville. Jim served in the United States Army in the Western Pacific and Korea, where he liked to remind friends he was a teenaged sergeant. He owned and operated a General Insurance Agency for many years. He worked with local, national and international insurance companies and insurance agencies in Europe and Central and South America before establishing his own general agency.
Jim was active in the community and served on several boards and commissions. He served as chairman of the Leadership Council and the Arkansas Chapter of National Federation of Independent Business. Former Governor Mike Huckabee appointed him to the Arkansas State Health Board, the Beverage Control Board and the Arkansas State Police Commission. He was currently serving as a member of the Arkansas Commission for Veterans Affairs. He was an active volunteer for the Republican Party and worked diligently to build a two-party political system in Arkansas.
He was chairman of the Arkansas Electoral College in 2004. He was a proud member of the Western Cherokee Tribe of Arkansas and Missouri and a Shriner and a Mason. Jim and Billie joined Pulaski Heights United Methodist Church in 1979 and were active members of the Dietz Dialogue Sunday School Class. He was preceded in death by his beloved wife, Billie, brothers, Luther and Ray and sisters Maybelle, Wanda and Ernestine.
He is survived by two sons, David (Gail) of Little Rock and Richard (Dayna) of Dallas, Texas and daughter, Kathy McKee of Baker, Nevada. He is also survived by his grandchildren, Tina Louise, Meghan Davis, Chaffin Davis, Bobby Shelton, Robert Brewer and Peyton Ramsey, a sister, Juanita Thresher and sisters-in-law, Modean Davis and Dorothy Davis.
The family would like to express their appreciation to Dr. C.D. Williams and the staff of Chenal Healthcare and Rehabilitation Center.
Funeral services will be today, Tuesday, December 21, at 10 a.m. at Pulaski Heights United Methodist Church, 4823 Woodlawn Drive, Little Rock, 72205. Burial will follow in Forest Hills Memorial Park in Alexander. In lieu of flowers, memorials may be given to the James C. and Billie A. Davis Family Endowment, Pulaski Heights United Methodist Church, 4823 Woodlawn Drive, Little Rock, Ark. 72205. Arrangements by Little Rock Funeral Home, (501) 224-2200. Mr. Davis' online guestbook may be signed at www.littlerockfuneralhome.com.
Published December 21, 2010
OBITUARY SUBMITTED BY:
Little Rock Funeral Home
8801 Knoedl Ct., Little Rock, AR
Phone: 501-224-2200