Jerrell Max Roberson
Escondido, CA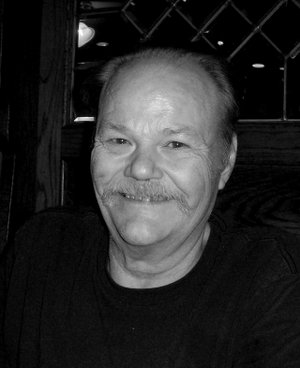 Jerrel Max Roberson passed away on July 5, 2010 at his home in Escondido, Calif. at the age of 58. He was born on Nov. 11, 1951 in Oil Trough, Ark., and was the youngest of six children of the late James Worthy and Evelyn Jane Roberson. He lived the majority of his life in San Diego County, Calif. He fought a valiant 15 year battle with early onset Parkinson's Disease.
He is survived by his wife, Myra Roberson, and their four children Bart, Sam, Krystle, and Kimberly. He is further survived by his five older siblings, Pat Embrey, James "Bud" Roberson, John Roberson, Peggy Harvey, and Joe Roberson; three aunts, Barbara Loony, Ruth Whitmeyer, Mary Robbins, and an Uncle, Edward "Doc" Brownlow and many friends. His memorial service will be on July 17 in Escondido, Calif.
Jerrel Roberson was deeply loved and will be sincerely missed by all who knew him.
Published July 12, 2010