Robert "Bob" Anthony DeClerk
Little Rock, AR, 1943 - 2010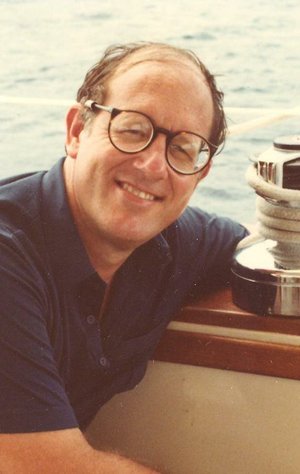 Robert "Bob" Anthony DeClerk, age 67, of Little Rock, died July 14, 2010. He was born on February 26, 1943 to the late Aloysius and Helen Margaret Liebhaber DeClerk. Bob graduated from the University of Arkansas in Fayetteville with a B.S. in Accounting. He worked for DeClerk LP Gas in Pocahontas, the Pepsi Cola Bottling Company in Jonesboro, served as general manager of Mountaire Feed, and later in life worked as a consultant for Mountain Pure Water. Bob was a life long learner who enjoyed traveling, scuba diving, sailing and woodworking. He was a passionate advocate for people with disabilities. He made it his mission to provide hope and comfort to families who are living with ALS( Lou Gherig's Disease). He worked tirelessly to seek resources for those individuals with disabilities as well as their families.
He is survived by his wife, Cindy Sue Orsburn DeClerk, his children, Dianna " Schelle" DeClerk Varady of Little Rock, and Rick DeClerk of Columbia, Mo., six brothers and sisters, Rosemarie Carr of Memphis, Tenn., Judy Osborn of Jonesboro, Ark., Al DeClerk, Bill DeClerk, Kay Reid, and David DeClerk all of Pocahontas, Ark., and his grandchildren, Ross Driver of Osceola, Ark., Reagan DeClerk of Columbia, Mo., and Bradley Varady of Little Rock.
A memorial service will be held at Pulaski Heights United Methodist Church on Saturday, July 17, 2010 at 2 p.m. with a reception following at the church. In lieu of flowers, memorials may be made to Arkansas Autism Resource and Outreach Center, 2001 Pershing Circle Suite 300, North Little Rock, Ark. 72114, or to the Muscular Distrophy Association, P.O. Box 78960, Phoenix, Ariz. 85062-8960. Arrangements by Ruebel Funeral Home, www.ruebelfuneralhome.com.
Published July 16, 2010
OBITUARY SUBMITTED BY:
Ruebel Funeral Home
6313 West Markham Street, Little Rock, AR
Phone: 501-666-0123
http://www.ruebelfuneralhome.com