William "Bill" G. Wray
Waldo, AR, 1949 - 2010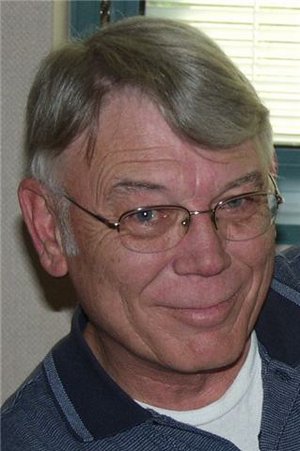 Retired MSgt William "Bill" G. Wray of the U.S. Air Force, age 60, of Waldo, Arkansas, passed away in the comfort of his home on Wednesday morning, July 14, 2010. Mr. Wray was born August 17, 1949. He served his country for 21 years of active duty in the U.S. Air Force. After retiring, he worked 20 additional years with Lockheed Martin as a C-130 Flight Engineer Instructor at the Little Rock Air Force Base. He was an avid fisherman and wildlife enthusiast.
He is survived by his wife and best friend, Mary Jane Wray; three sons, Patrick and wife Jennifer Wray of Harrisburg, Ark.; Donald and wife Janet Wray of Waldo, Ark.; Geoffrey and wife Wendy Wray of Knob Noster, MO; His mother, Cleda Maude Wray of Imboden, Ark.; His brothers, Timothy Allen Wray of Rose Bud, Ark., and Vernon "Bill" Knox of Searcy, Ark.; five grandchildren, Nicole, Jacob, William, Weston, and Caden Wray along with a host of other relatives and close friends.
A casual visitation will be held from 1 p.m. - 3 p.m., Saturday, July 17, 2010, at Smith Funeral Home Chapel in Stamps, Arkansas. In lieu of flowers, donations can be made to the Columbia County Animal Protection Society (CCAPS), Cleburne County Cares Animal Society, or the American Cancer Society.
Published July 16, 2010
OBITUARY SUBMITTED BY:
A. O. Smith Funeral Home
805 Thomas Street, Stamps, AR
Phone: 870-533-4406