Edward M. Cunningham
Jonesboro, AR, 1926 - 2010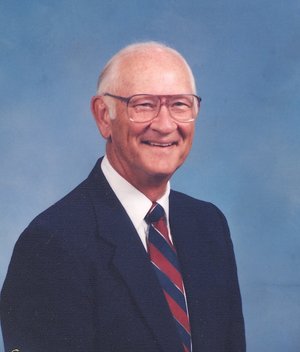 Edward M. Cunningham, 84, of Jonesboro, died Monday, July 19, 2010, at his home of natural causes. Born in Caruthersville, Missouri, Edward lived in Blytheville before moving to Jonesboro in 1971. He was a retired Special Agent with the F.B.I. Edward completed Special Agent training in March 1951 and was assigned to San Francisco. He was assigned to Little Rock field division in 1964, Blytheville agency in 1967, and the Jonesboro agency in 1971 where he served as Senior Resident Agent from 1976 until his retirement in 1979. Edward served as Chief of the Jonesboro Police Department from 1979 until March 1987. He was a U.S. Navy veteran of WWII, a graduate of Caruthersville High School and a graduate of Mississippi State University. Edward was a member of First United Methodist Church where he was a member of Mrs. Harry Hill Sunday school class. He taught Sunday school several years and served on the Administrative Board. Edward was past president of the Jonesboro Exchange Club and was a recent recipient of the Exchange Club Book of Golden Deeds Award. He was a member of St. Bernards Auxiliary and spent much time encouraging cancer patients because he was a cancer survivor of 51 years. Following retirement, Edward served as a Criminology Instructor at Arkansas State University. He was a 30-year member of the Society of Former Special Agents of the FBI. He was a member of the Jonesboro County club and was an avid golfer. Edward was also a member of the A.S.U. Red Wolf Club, A.S.U. Touchdown Club, the Bologna Gravy Club and was preceded in death by his parents, James Robert and Maggie Jo Miller Cunningham and a sister, Margaret Flanakin.
Survivors include his wife of 59 years, LaRue DeField Cunningham of the home; one son and daughter-in-law: Mark and Ann Cunningham of Little Rock; one daughter, Sherri Karber and Norman Wilkinson of Fort Smith; one sister, Elizabeth Leonard of St. Louis; and two grandchildren: Courtney Cunningham and Gregory Karber.
Funeral services will be held Thursday morning at 11:00 at First United Methodist Church with Rev. John Miles officiating. Burial will follow in Jonesboro Memorial Park with full honors by the Jonesboro Police Department Honor Guard. Honorary pallbearers include members of the Jonesboro Police Department, Mrs. Harry Hill Sunday School Class and Jonesboro Exchange Club. Visitation will be held Wednesday evening, 5-7, at Emerson Funeral Home. For lasting memorials, the family asks that consideration be given to First United Methodist Church, 801 S. Main, Jonesboro, Ark. 72401, American Cancer Society, Craighead County Unit, 1205 S. Madison, Jonesboro, Ark. 72401, or to the charity of the donor's choice. Online registry at www.emersonfuneralhome.com.
Published July 21, 2010
OBITUARY SUBMITTED BY:
Emerson Funeral Home
1629 E. Nettleton, Jonesboro, AR
Phone: 870-935-4345