Karita Evelyn Nichols
Little Rock, AR, 1970 - 2010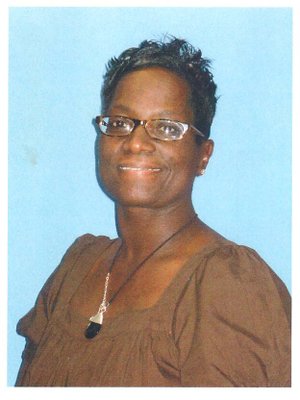 Karita "Sisi" Evelyn Nichols, 39, of Little Rock, went to be with the Lord on Friday, July 16, 2010. She was a 1988 graduate of LR Parkview High School and afterwards attended the U of A at Fayetteville and graduated from Philander Smith College with a B.S. in Biology/Pre-Med. Karita became a science teacher in the Little Rock School District and later attended graduate school at the University of Oklahoma Health Sciences Center in Oklahoma City where she obtained a double Masters of Public Health in Environmental Epidemiology and Environmental Toxicology. While there she was voted Outstanding African American. After graduating from OUHSC, Karita returned to the LRSD to continue teaching. She had also taught briefly in Richardson Independent School District in Richardson, Texas. Karita, along with her twin sister, attended American University School of Medicine in the British West Indies; but when she was diagnosed with a rare liver disease they returned to Little Rock. She then attended Harding University from where she received a Masters in Educational Leadership. She was a member of St. Mark Baptist Church-LR, Delta Sigma Theta Sorority, Inc., AEA, and LREA. Karita had taught for 13 years with 11 of those in the Little Rock School District. At the time of her demise, she was a devoted teacher at Hall High School, where she served as the sponsor of several clubs and groups including Senior Board and especially enjoyed planning Senior Week activities with her friend Aria Thorns. Karita had touched the lives of so many people. She loved her students dearly and would do whatever she could for them.
Karita was preceded in death by her mother, Sylvia Smith Nichols. Her presence will be missed by her father, James Nichols; brothers, Victor, James (Valarie) Nichols of Little Rock, Greg (Sandra) Nichols of Sherwood, and Vance (Susan) Nichols of Warren; sisters, Jasyl and Jean Nichols of Little Rock, and her twin, Karisa "Mimi" (Derrick) Allmon of Maumelle; grandmother, Elizabeth Nichols of Flint, Michigan; godparents, Dr. Worthie and Mrs. Lillian Springer.
Funeral services will be Saturday, July 24, 11 a.m., at St. Mark Baptist Church, 5722 West 12th in LR. Visitation will be 5:30-7:00, Friday, July 23, in the Hall High School Auditorium, 6700 H Street. The Deltas Omega Omega service will begin at 6 p.m. Arrangements by: Ruffin & Jarrett Funeral Home, 1200 Chester St., LR (501) 372-1305.
Published July 21, 2010
OBITUARY SUBMITTED BY:
Ruffin & Jarrett Funeral Home
1200 Chester St., Little Rock, AR
Phone: 501-372-1305