Luther Miles Mayweather
North Little Rock, AR, 1947 - 2010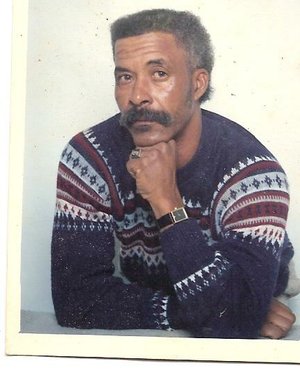 Luther Miles Mayweather, 62, of North Little Rock died July 18, 2010 at Baptist Memorial Hospital in North Little Rock He was born November 10,1947 in Scott Arkansas.
He was preceded by parents Arthur Mayweather and Annie Pettus-Mayweather. He leaves to cherish his memory his wife Janice Mayweather of North Little Rock; son, Luther Mayweather Jr. of Little Rock; daughters, Jennifer and Denise Mayweather of North Little Rock; one grandson; brothers, Melvin (Estella) Mayweather of Little Rock, Elijah (Emma) Agnew of Jonesboro, Travis (Grace) Mayweather of North Little Rock, Tyrone (Patricia) Mayweather of Jacksonville and Otis Pettus of Garland Texas; sisters, Dora Manley of Little Rock, Florence (Lewis) Bonner of Scott, Cathie Nowden, Yvonne Cowart, and Virginia Gooden of North Little Rock, and Reginia Davis of Oakland California; a host of nieces, nephews and cousins.
Visitation July 23rd, 7-8 p.m. at Superior. Service July 24th 11 a.m. at Greater New Hope Baptist Church, 1723 West 44th St., North Little Rock. Superior Funeral Services, 5017 E. Broadway, (501) 945-9922. Trudean Long Brown "Providing Services Your Family Deserves."
Published July 21, 2010