Paul Louis Evans, Sr.
Little Rock, AR, 1939 - 2010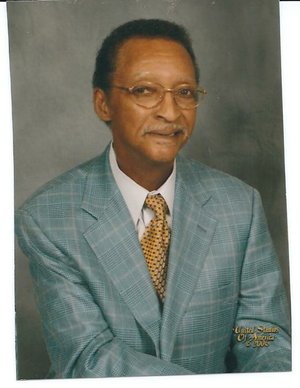 PAUL LOUIS EVANS SR. of Little Rock, Ark., was born July 4, 1939, and departed this life on June 1, 2010. He was preceded in death by his father, Rev. F.T. Evans; two brothers, Rev. Timothy F. Evans and Rev. Lawrence H. Evans. He leaves to cherish his memory: his high school sweetheart and beloved wife of 51 years, Mary B. Evans; three children, Lynn Evans Reid (Gregory), Darnisa Evans Johnson (Michael), and Paul L. Evans Jr. (Rena); six grandchildren, Courtney, Gregory, Cydney, Michael, Evan and Jaxon; mother, Elizabeth B. Evans; one brother, Robert A. Evans (Myrtle); one sister, Marilyn (Levy) Turner; two sisters-in-law, MaDean Evans and Barbara Evans; one brother-in-law, Cleveland Bryels Jr. (Monica);and a host of other loving relatives and special friends. Paul was a graduate of Philander Smith College, as well as Ouachita Baptist University and retired from the Pulaski County Special School District after 34 years of service where he was an educator and administrator. He was also a life-long member of St. Peter's Rock Baptist Church. He will be missed dearly by his family and friends. A celebration of Paul's life will be on Monday, June 7, 2010, 11 a.m., at St. Peter's Rock Baptist Church, 2201 Brown St. LR. Interment will follow at Rest In Peace Cemetery, Hensley, Ark. Family visitation will be held today, June 6, 2010, 5-6 p.m., at Ruffin & Jarrett Funeral Home, 1200 Chester St. LR (501) 372-1305.
Published June 6, 2010
OBITUARY SUBMITTED BY:
Ruffin & Jarrett Funeral Home
1200 Chester St., Little Rock, AR
Phone: 501-372-1305