Janita Ann Hoskyn
Little Rock, AR, 1937 - 2010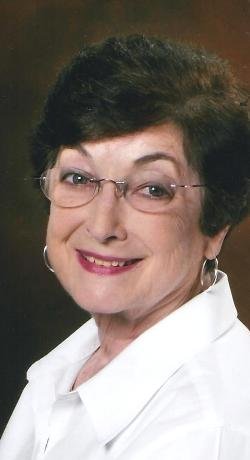 JANITA ANN HOSKYN, of Little Rock, died Wednesday, June 16, 2010 surrounded by family at St. Vincent's Infirmary Medical Center. She was a loving wife, mother, grandmother, and teacher who touched the people in her life with a gentle kindness. Janita was born in Cabot, Arkansas, January 10, 1937, to Aubrey and Evelyn Jones. She received a BS in Home Economics in 1958 and a MS in Child Development in 1964 from the University of Arkansas at Fayetteville. She married John P. "Jack" Hoskyn of Stuttgart, Ark. in 1959. She began her teaching Career in an elementary school at Fort Benning, Ga. in 1961 during the time her husband was in the U.S. Army. Subsequently, she held teaching positions in schools in Knoxville, Tenn. and for many years in the Little Rock Public School District. She later became director of the reading program for the State Department of Education and served as the Chairman of the Literacy Committee of the Arkansas State Reading Council. In the years prior to her retirement, she was a member of the faculty at UALR where she was involved in the reading program and taught remedial reading classes. After retiring in 1999, Janita pursued her longtime interest in writing, honing her skills in courses offered by the Department of Rhetoric & Writing at UALR. Writing provided a wonderful creative outlet for her as she wrote many stories about her life experiences. Janita loved reading, cooking, travelling and entertaining. She and her husband were blessed to have close friends who had similar interests and with whom they enjoyed frequent adventures involving those interests in recent years. This week, she and Jack have been travelling vicariously with a group of friends on an Alaskan Cruise, retracing one of her favorite travel experiences. She is preceded in death by her parents Aubrey and Evelyn Jones of Cabot.
She is survived by her husband of 51 years John P. "Jack" Hoskyn; one daughter, Jerri Hoskyn and her husband John Perez of Little Rock; one son, Mark Hoskyn and his wife Quinn Hoskyn of Fort Smith; one sister, Joyce Hatfield and her husband Marshall Hatfield of Hot Springs; two grandchildren Julia Perez and Brendon Clark; and numerous aunts, uncles, cousins, nieces and nephews.
A visitation will be held from 5-7 p.m., Tuesday, June 22, at Ruebel Funeral Home, 6313 West Markham St, Little Rock, Ark. 72205. A memorial service in celebration of Janita's life will be held at 10 a.m., Wednesday, June 23, 2010 at Trinity United Methodist Church, 1101 North Mississippi Street in Little Rock. Memorials may be made to Trinity United Methodist Church or to Camp Aldersgate. Funeral arrangements are under the direction of Ruebel Funeral Home, www.ruebelfuneralhome.com.
Published June 21, 2010
OBITUARY SUBMITTED BY:
Ruebel Funeral Home
6313 West Markham Street, Little Rock, AR
Phone: 501-666-0123
http://www.ruebelfuneralhome.com