Peggy Dianne Simmons Pickett
Ashdown, AR, 1941 - 2010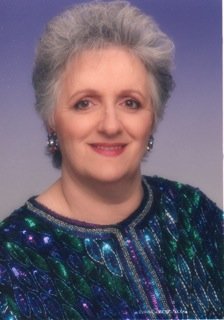 Peggy Dianne Simmons Pickett, 69, of Ashdown, Arkansas went to be with the Lord June 16, 2010 in Texarkana, Texas after a valiant battle with cancer. She was born on January 26, 1941 in Ashdown. She was a 1958 graduate of Ashdown High School and a 1961 graduate of Henderson State University. She taught music and special education in Arkansas and Texas Schools for over 35 years. She was a charter and founding member of HillTop Bible Fellowship where she served as choir director, organist and pianist. Her greatest loves were her relationship with her Lord, her husband, her girls, her grandkids and her family. She could make the best salsa and sugar cookies on earth. Her voice was from the angels and the music she made with the piano was even more special. She had eye for shoes, loved to quilt and sew, and had a servant's heart.
She was preceded in death by her father, Amalga Simmons, her mother, Demaris Dyer Simmons and one sister, Dorothy Walker. She is survived by her high school sweetheart and husband of 47 years, George H. Pickett; two daughters and sons-in-law, Kimberly and David Jordan of McKinney, Texas and Kendra and Kevin Griffin of Conway, Arkansas; a sister, Evelyn Spigner and a brother, Don Simmons, both of Ashdown; four grandchildren, Ryan and Kathryn Jordan of McKinney, Texas and Aaron and Andrew Griffin of Conway, Arkansas; a special son, Sylvester Ricks of Vicksburg, Mississippi and many special family members and friends.
A memorial service was held on June 19th at HillTop Bible Fellowship in Ashdown. In lieu of flowers, memorials can be made to HillTop Bible Fellowship or The American Cancer Society.
Published June 22, 2010