Sherry Ann Kidd Pavan Tomlinson
Little Rock, AR, 1954 - 2010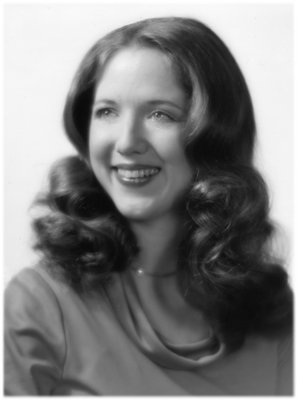 Sherry Ann Kidd Pavan Tomlinson passed away on June 20, 2010, in Little Rock, Arkansas. She was 55 years old. Sherry was born in Whittier, California, on October 24, 1954, to the late Lilburn Lane Kidd and Opal Chandler Kidd Koone.
She is preceded in death by her parents and one brother, Billy John Kidd. She is survived by her loving husband and partner of 26 years, Bill Tomlinson of Little Rock, one daughter, Marisa Pavan of Little Rock, two step-daughters, Chris Tomlinson of Buffalo, New York and Cari Tomlinson of Cleveland, Ohio, one brother, Lane Chandler Kidd of Little Rock, three step-grandchildren, Gordon, Garin, and Olivia, four nieces and nephews, Justin Brucks, Lauren Anderson, Will Kidd, and Griffin Kidd, of whom she was especially proud, her lifelong best friend JoAnn Irvin Ritchie, three great-nieces and two grand-dogs.
Sherry loved to reminisce about growing up in Little Rock, her childhood, summer vacations, and especially stories shared with her close knit family of uncles, aunts, and cousins. She had a sweet disposition and an almost childlike love for animals, especially her cats. Sherry loved to watch movies endlessly. She enjoyed painting, sketching, and caring for her potted plants. She was a graduate of the University of Arkansas at Little Rock and was an elementary and special education teacher for 21 years, 19 of which in the Little Rock School District and two years in the Pulaski County School District. While in college she was an active member and a past president of the Kappa Kappa Gamma Sorority at UALR where she made some of her closest and dearest friends.
Visitation will be at Roller Chenal Funeral Home in Little Rock on Thursday, June 24, 2010, from 4 p.m. to 6 .pm. Memorial service will be at 2 p.m., Friday, June 25, 2010, at the Little Rock Church, 10701 West Baseline Road in Little Rock. Winston Chandler Jr. will lead the service and a reception will follow.
Honorary pallbearers are John Thomas Anderson, Harold Atkins, Alan Brooke, Dwight Chandler, Jeff Chandler, Mike Chandler, Dan Nehus, and Wayne Pavan.
Memorials may be made in memory of Sherry Tomlinson to the Lupus Foundation of America, Inc. at www.lupus.org Online guestbook: www.rollerfuneralhomes.com/chenal.
Published June 23, 2010
OBITUARY SUBMITTED BY:
Roller-Chenal Funeral Home
13801 Chenal Parkway, Little Rock, AR
Phone: 501-224-8300
http://www.rollerfuneralhomes.com/chenal