Dr. Eugene Handford Taylor
Little Rock, AR, 1931 - 2010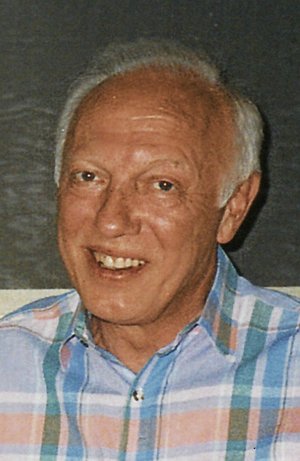 Dr. Eugene Handford Taylor, age 79, passed away at his home in Little Rock on November 1st, 2010 following a prolonged illness. For 31 years, Dr. Taylor practiced internal medicine at the Little Rock Diagnostic Clinic, specializing in Hematology/Oncology. He graduated in 1962 from the University of Arkansas Medical School, where he completed his Hematology fellowship. He was certified by the American Board of Internal Medicine and was a member of the American Society of Hematology. Beyond his distinguished career in medicine, Gene's true love was music. He received a Bachelor of Music in Piano performance from Converse College in 1952 and continued to play throughout his life. Chopin, Brahms and Beethoven were always at his fingertips, as were his children's favorite boogie-woogies (or rondo ala tursikas). In 1952, Gene enlisted in the United States Air Force and was stationed in Ashiya, Japan from 1953 –54. He was a member of the 483rd Troop Carrier Wing, which ferried supplies to French troops during the French Indochina War. On one trip to San Francisco, they transported a piano back to the officers' club at Ashiya, where Gene frequently entertained other officers and visitors to the base. In 1956, Gene was discharged from Jacksonville AFB and began his pre-med studies at Ouachita Baptist College. While at Ouachita, he befriended noted composer W. Francis McBeth who dedicated a piano composition to him. Gene was born in Spartanburg, S.C. on July 3rd, 1931 to parents Roy and Helen Taylor.
He was the eldest sibling of Thomas Walker Taylor (deceased), Elithe Taylor Turner and Roy Marvin Taylor. He is survived by his wife of 32 years, Deborah McAfee Taylor. Gene is lovingly remembered by his children, Gena Suzette Taylor, John Eugene Taylor and Brady Ellen Taylor; their spouses Felicia Rich Taylor and Janie Kaminer; and grandsons Jackson Taylor and Ethan Taylor.
The Taylor family wishes to thank Dr. Claudia Tolleson and her staff, especially Dottie and Sharon, for their many years of diligent and compassionate care, as well as Deborah Wright RN and the entire team at Arkansas Hospice for their invaluable support of Dr. Taylor and his family. Those who wish to join family and friends in a celebration of Gene Taylor's life are cordially invited to visit www.ARcremation.com for details and to sign the guestbook.
Published November 3, 2010
OBITUARY SUBMITTED BY:
Cremation Association of Arkansas
201 N. Izard, Little Rock, AR
E-mail: craig@ARcremation.com
Phone: 501-753-3200
http://www.ARcremation.com/