Sara C. "Bennie" Robinson
Little Rock, AR, 1935 - 2010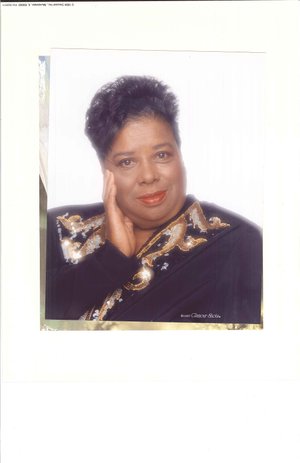 SARA C. "BENNIE" ROBINSON, of Little Rock, Ark. departed this life on Sunday, October 31, 2010. She was born July 3, 1935 to Willie Barnett and Fred Stewart in Little Rock, Arkansas. She was a beloved wife, mother, grandmother, sister, aunt, first lady and friend. She was an amazing lady who was an excellent role model and will be missed by many.
She's survived by her husband of 60 years the Rev. Dr. William H. Robinson Jr.; four daughters, Deborah Bell, Jackay (Charlie) Bruce, Sandra McIntosh and Karen Robinson; a special daughter, Sandra Mitchell; three sons, William, Eddie (Sheila) Robinson and Danny (Bernita) Robinson all of Little Rock; 18 grandchildren; 32 great-grandchildren; one sister, Joy Branch of Oakland, California; five brothers, Billy Hackett of Blytheville, Ark., Arlander Hightower of Marina Bay, California, Larry Hightower of Las Vegas, Nev., Adell Barnett of Oakland, California and Roosevelt Barnett of Little Rock, Ark.; a host of nieces, nephews and special friends. Preceding her in death one son, Willie Ray Robinson, Jr.; her mother, Willie Dennis; two sisters, Doris Perry and Ola Scott; and one brother, Fred Stewart.
A celebration of Mrs. Robinson's life will be on Saturday, November 06, 2010, 11 a.m., in the sanctuary of Theressa Hoover United Methodist Church, 4000 West 13th Street Little Rock, Ark. The family hour will also be at the church on Friday, November 5, 2010, 6-7 p.m. Memorials can be made in honor of Sarah Robinson to the Better Community Development, Inc., 3805 West 12th Street, Little Rock, Ark. 72204. Arrangements by: Ruffin & Jarrett Funeral Home, 1200 South Chester St., LR (501) 372-1305.
Published November 3, 2010
OBITUARY SUBMITTED BY:
Ruffin & Jarrett Funeral Home
1200 Chester St., Little Rock, AR
Phone: 501-372-1305